Coming out of SummerSlam Seth Rollins is being set up to be the No. 1 guy in WWE. Having the opportunity to defeat The Beast that is Brock Lesnar, clean in the middle of the ring. However I don't believe it is his time to carry the load. In his most recent title reign we saw that ratings were down to some of the lowest points ever, show attendance was lower than it's ever been and this was all happening when Seth Rollins was on fire and had full fan support. In this title reign there are some key differences that point to it being the wrong time to put Seth in that No. 1 spot.
As always, thank you for listening. If you liked what you heard, leave The Guy Blog Podcast a review on iTunes and suggest the podcast to a friend!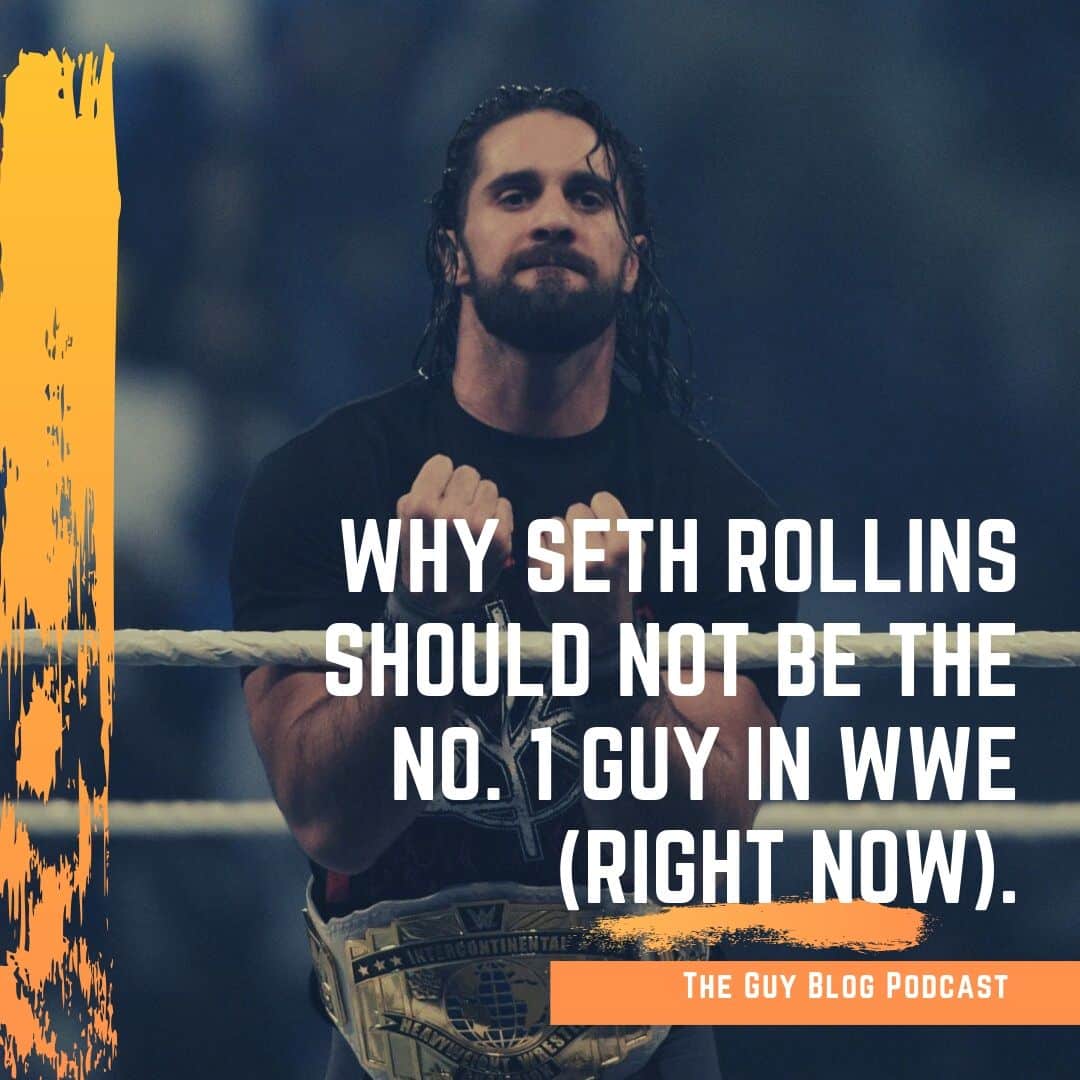 ***Thinking of creating your own podcast (or videos)? Check out some of the equipment that I use below:***
For Video(YouTube, Instagram, Facebook, etc.):
– Canon EOS Rebel T6i SLR Camera Bundle: https://amzn.to/2VlatYh
– Neewer 700W Professional Lighting Kit: https://amzn.to/2Vmpedv
– Neewer 18-inch Outer Dimmable SMD LED Ring Light: https://amzn.to/2uK4iBt
– Vlogging Camera | Sony Alpha a6000: https://amzn.to/2UifuEq
For Audio(Podcast and general audio):
– Starter recorder | Tascam DR-05: https://amzn.to/2UeJb9J
– Pro recorder | Tascam DR-40: https://amzn.to/2UyN9sQ
– Second option | Zoom H6 Kit: https://amzn.to/2HVAYAs
– Audio-Technica AT2010 Cardioid Condenser Handheld Microphone | https://amzn.to/2HX33HR
Follow me, post, repost, respond, ask, share and tweet, I'll answer all.
Also visit www.THEGUYBLOG.com
*SUBSCRIBE!!!*
http://www.youtube.com/user/TheGuyBlog
*Follow me on:*
– Twitter: @TheGuyBlog as in http://www.twitter.com/TheGuyBlog
– Instagram: @TheGuyBlog as in http://www.instagram.com/TheGuyBlog
– Facebook: http://www.facebook.com/GuyBlog
iTunes (Podcast) – https://podcasts.apple.com/us/podcast/guy-blog-podcast-mma-wrestling-fitness-lifestyle-guy/id979031685?mt=2
Podcast site: http://theguyblog.libsyn.com
COMMENTS and VIDEO RESPONSES WILL BE ANSWERED!!! Tweets will be replied!!!
If you'd like to collaborate or reach out regarding sponsorship, product reviews, and more, you can email me here: orlando@theguyblog.com
DISCLAIMER: Some of the links in this article are affiliate links, this means that if you click on one of the product links, we'll receive a small commission. This helps support the website, YouTube channel and podcast, at no extra cost to you. You obviously do not have to use these links, however they are an easy way to help keep everything going.!
Palmtrees by Scandinavianz | https://soundcloud.com/scandinavianz
Music promoted by https://www.free-stock-music.com
Creative Commons Attribution 3.0 Unported License
https://creativecommons.org/licenses/by/3.0/deed.en_US