It's date night, and you and your girl decide to check out a movie. Maybe she's into the romantic genre (you might know them as chick flicks)… and maybe you're not. So we made a list of the top 8 chick flicks that we are sure you will both enjoy.
BRIDESMAIDS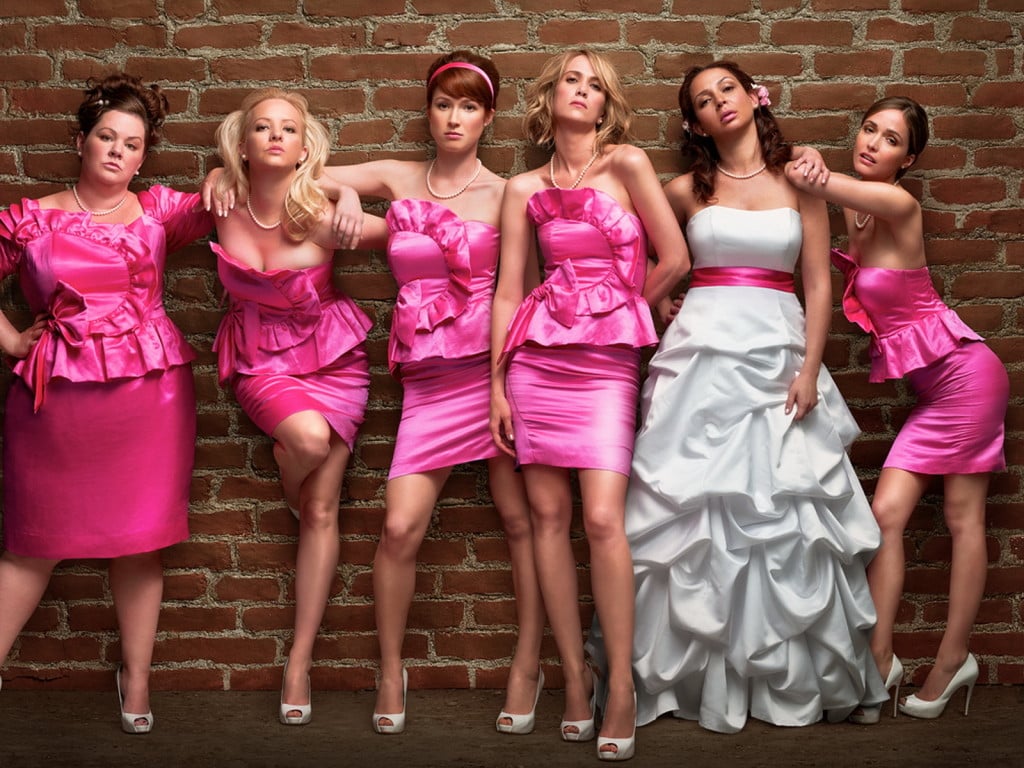 This is definitely not your typical romantic movie, but is definitely one that she will love. An all female cast, a wedding, and tons of laughs. The truth is you will laugh with this movie, hard. Kristen Wiig is hilarious and she's accompanied by an ensemble cast of very funny women. You will enjoy the over the top jokes and physical gags this movie has..
WHAT WOMEN WANT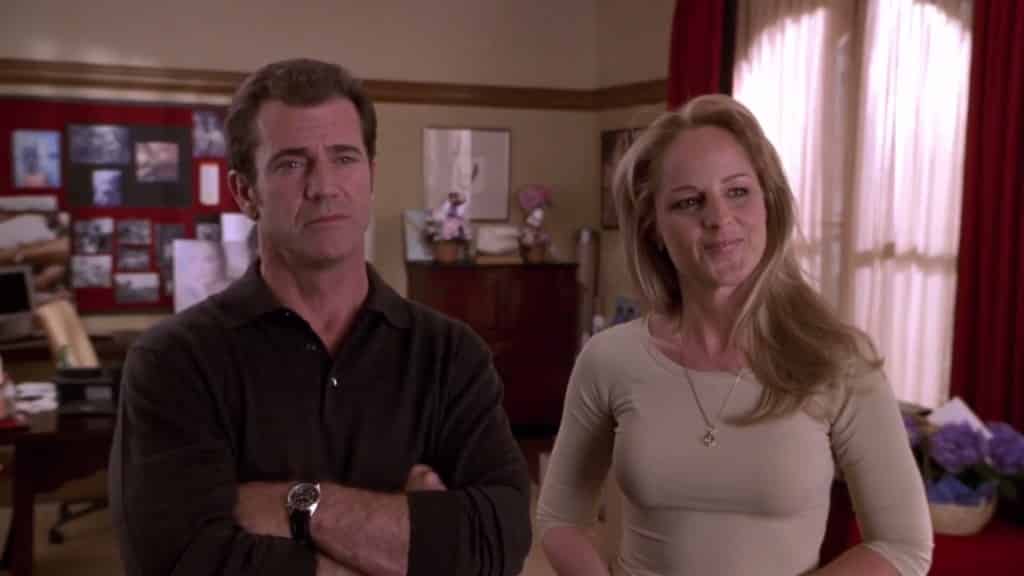 Don't tell me that watching William Wallace or Martin Riggs in tights isn't funny. You will love this movie because the guy gets to experience what every man says he wants, he gets to listen to women's thoughts. Your girl will love this because it's funny, romantic and has an unusual way of showing women's perspectives.
CRAZY STUPID LOVE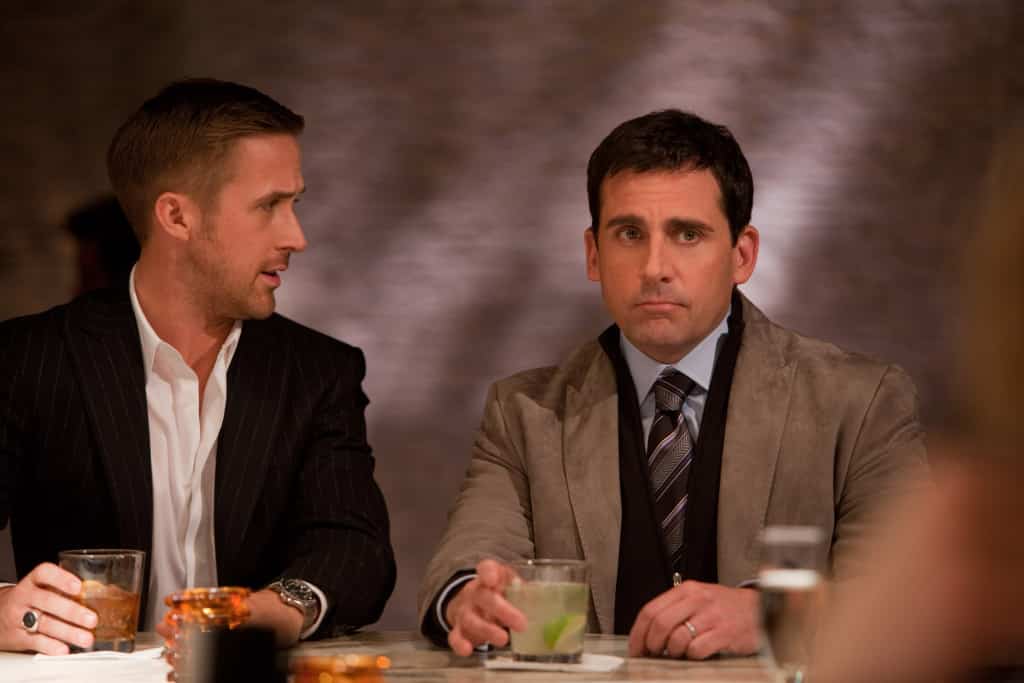 When my wife wanted me to watch this movie I was very skeptical. The honest truth is that I enjoyed it. First off Marisa Tomei is in it, who doesn't love a movie with Marisa Tomei? Ryan Gosling and Steve Carrell make a great team and the movie is filled with a very light but entertaining comedy. Why will your girl love it? Did we mention Ryan Gosling is in it?
WEDDING CRASHERS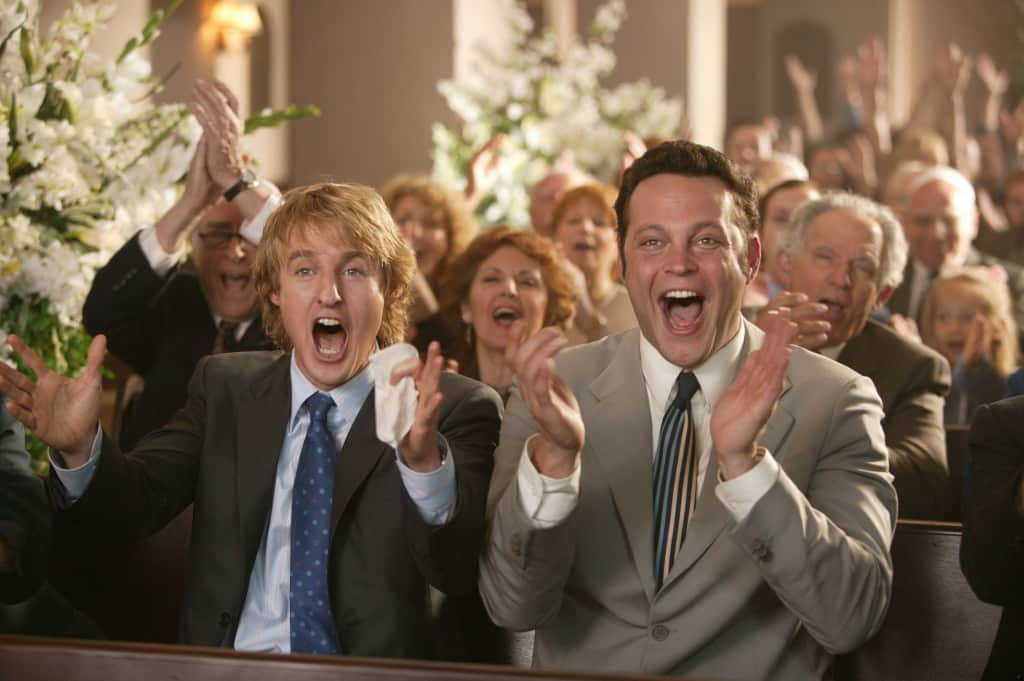 Although mainly a comedy, this is probably one of the best movies from the successful Vince Vaughn & Owen Wilson duo. With a very obnoxious but very funny, and young, Bradley Cooper with a hilarious Will Ferrell cameo. It has everything all guys want from a comedy, hot girls & lots of boobz! (in the Honest Trailer's guy voice). This is seriously a hilarious movie, so much so that your girl won't be able to resist the laughter.
DEATH BECOMES HER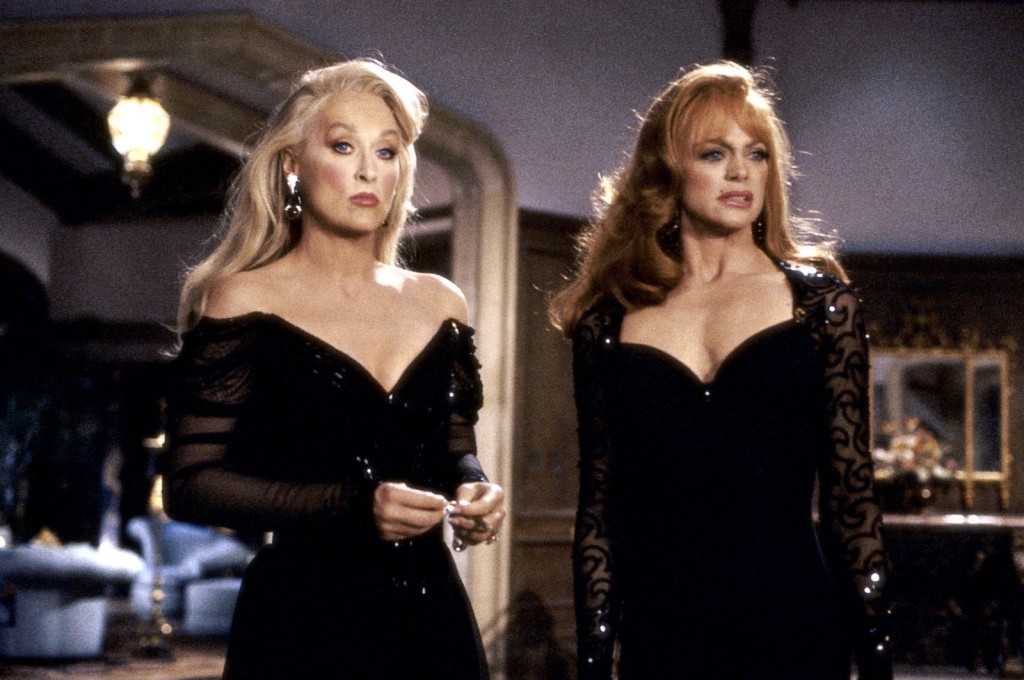 This black comedy film is definitely a treat. A classic with Meryl Streep, Goldie Hawn and Isabella Rosellini in their primes! Women will love this movie, I mean it's about a potion to never age. But you will enjoy it as well, trust me. It's funny, beautiful women and John McClane is in it, yipikayei…
THE UGLY TRUTH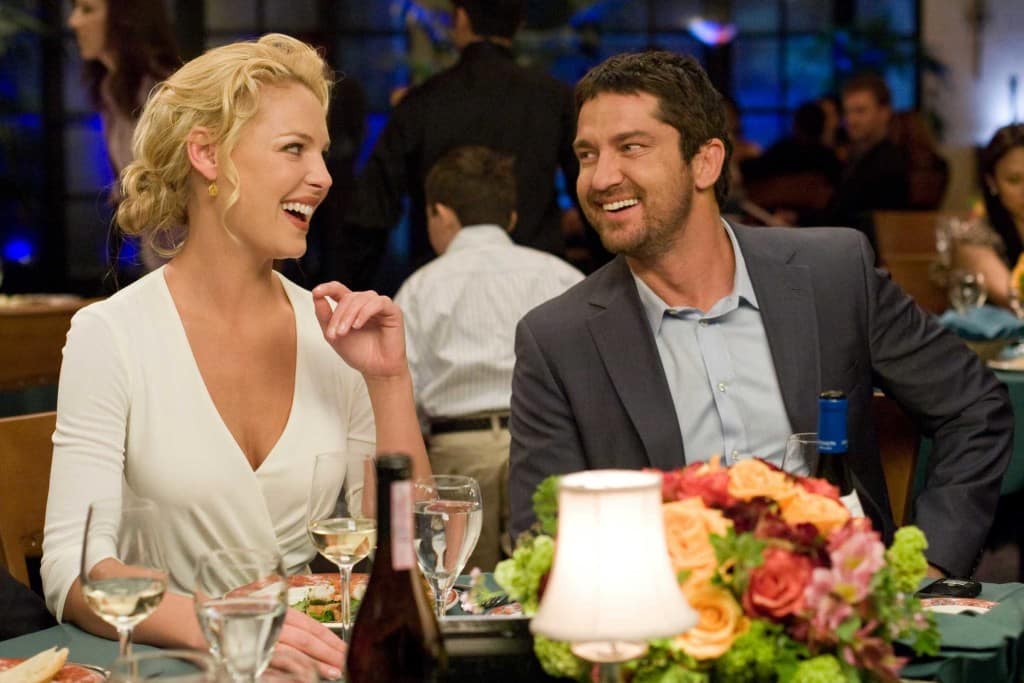 Probably the most passable and funniest out of all Katherine Heigl's chick flicks (you can also go for 'Knocked Up'), this one has mostly known for being an action star Gerard Butler in an entertaining role and it's another classic battle of the sexes. It's a crappy movie, that can't be denied, but at least you'll get some good laughs out of it.
DATE NIGHT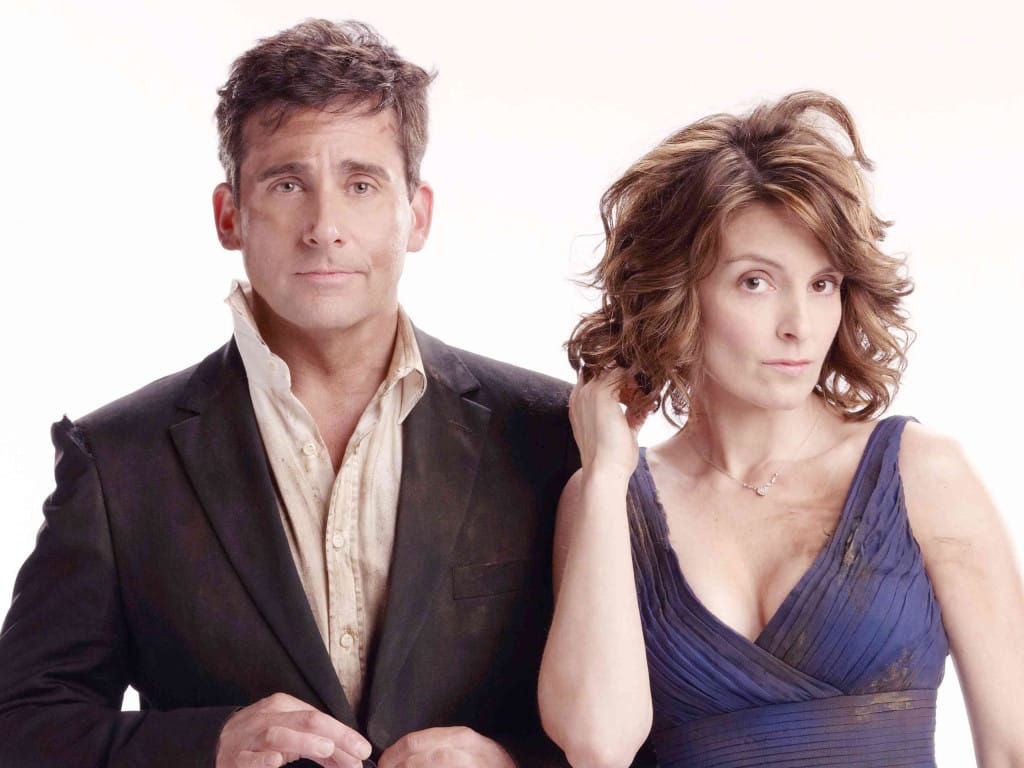 What do you get when you get Steve Carrell and Tina Fey as an old married couple? Nothing but craziness. Add an affable Mark Wahlberg into the mix and you get one of those action comedies where your girlfriend gets eye candy and you get entertained, well, enough.
FORGETTING SARAH MARSHALL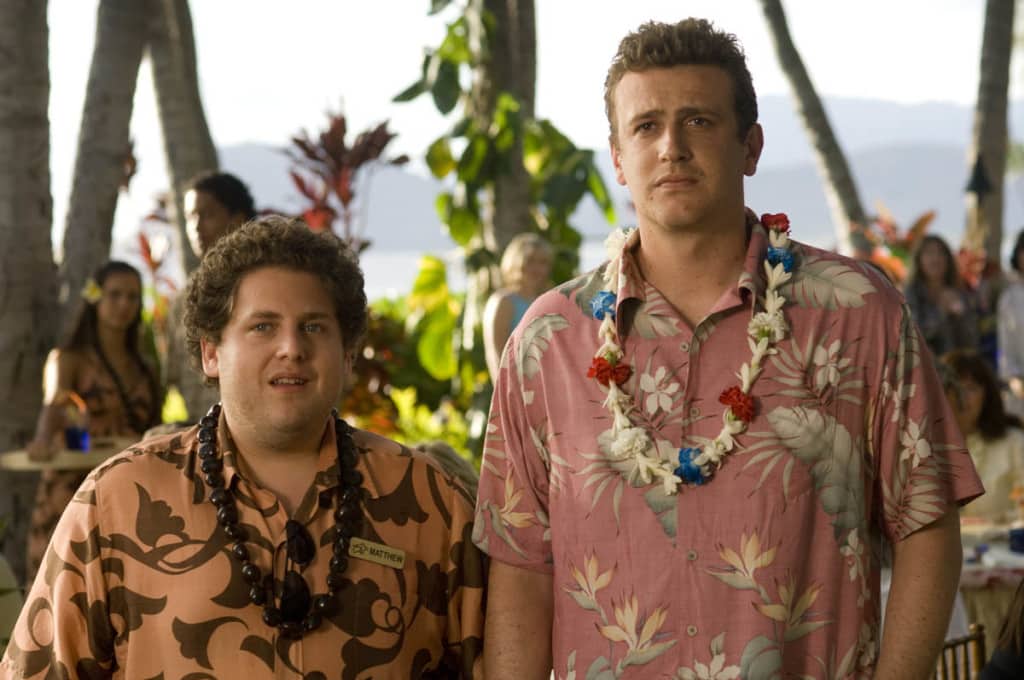 Jason Segel's first movie project is definitely one for the ages, with one of the funniest and also most awkward break up scenes in recent movie history. With a charming Mila Kunis, a kinda hot Kristen Bell and funny moments from Russell Brand and Bill Hader, and you have the formula for a rom-com where we get the guy's perspective in a very thoughtful but entertaining way.
THERE'S SOMETHING ABOUT MARY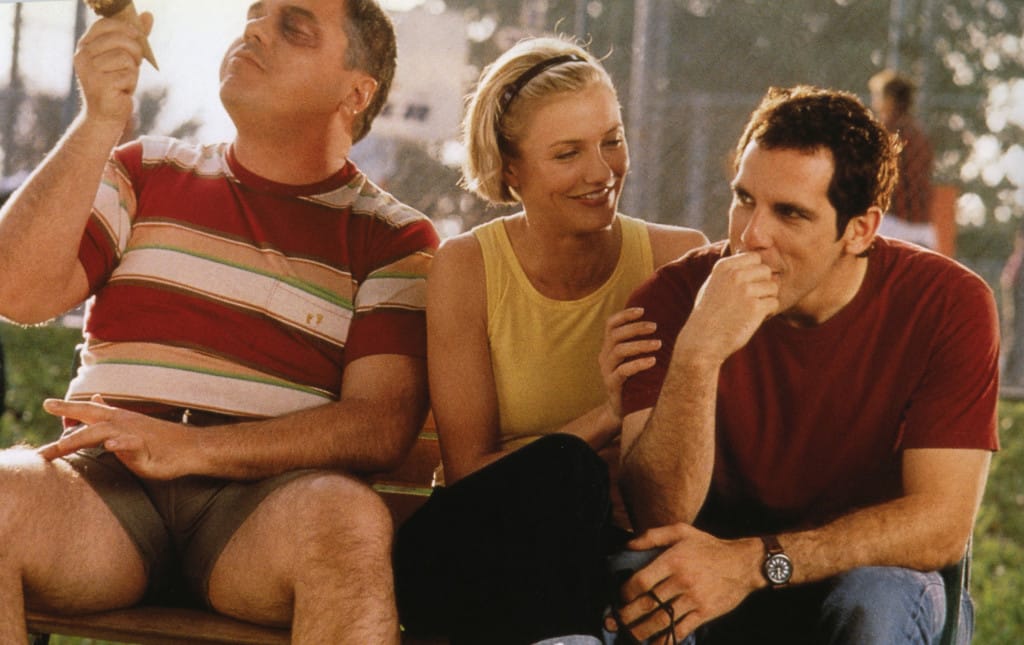 Remember when the Farrelly brothers used to make laugh out loud comedies? Well, this is one of their best featuring a strong (and young) Cameron Diaz, with one the most unforgettable "hair gel" scenes ever. A very funny and awkward Ben Stiller, a cameo from Brett Favre (for all those NFL fans) and a creepy but laughable Matt Dillon in his prime years. This is probably one of the funniest comedies from the 90's and somewhat a comedy classic that no one should miss.
As always let us know what you think about our top 8 chick flicks by reaching out to us on Twitter and/orInstagram @TheGuyBlog. Also give us your Top 8 chick flicks to watch below in the comments. Last, but not least, thanks to Lando Reyes for collaborating on this article with us.
Lando Reyes is an Emarketing consultant
Movie critic and producer of the show CineConexón in the Dominican Republic
Film Journalist, consultant and Communication Manager
@landoreyesb
cineconexion.blogspot.com