Some people say that finding cool gift ideas for men is one of the hardest things to do. Whether it's your brother, your best friend, your husband or your boss, finding cool gift ideas for men is no joke. What do they like? I mean really like. What will impress them? What are they not expecting but are sure to love? This list is about helping you answer that question.
The key to finding cool gift ideas for men is to look for the unexpected, the unique, to find that thing that they will identify with and will actually want to use. This list runs the gamut from the weird to the classy to everything in between, check it out, your sure to find at least a couple of cool ideas to help you on your gift shopping journey. Who knows, you might even find the perfect gift for yourself.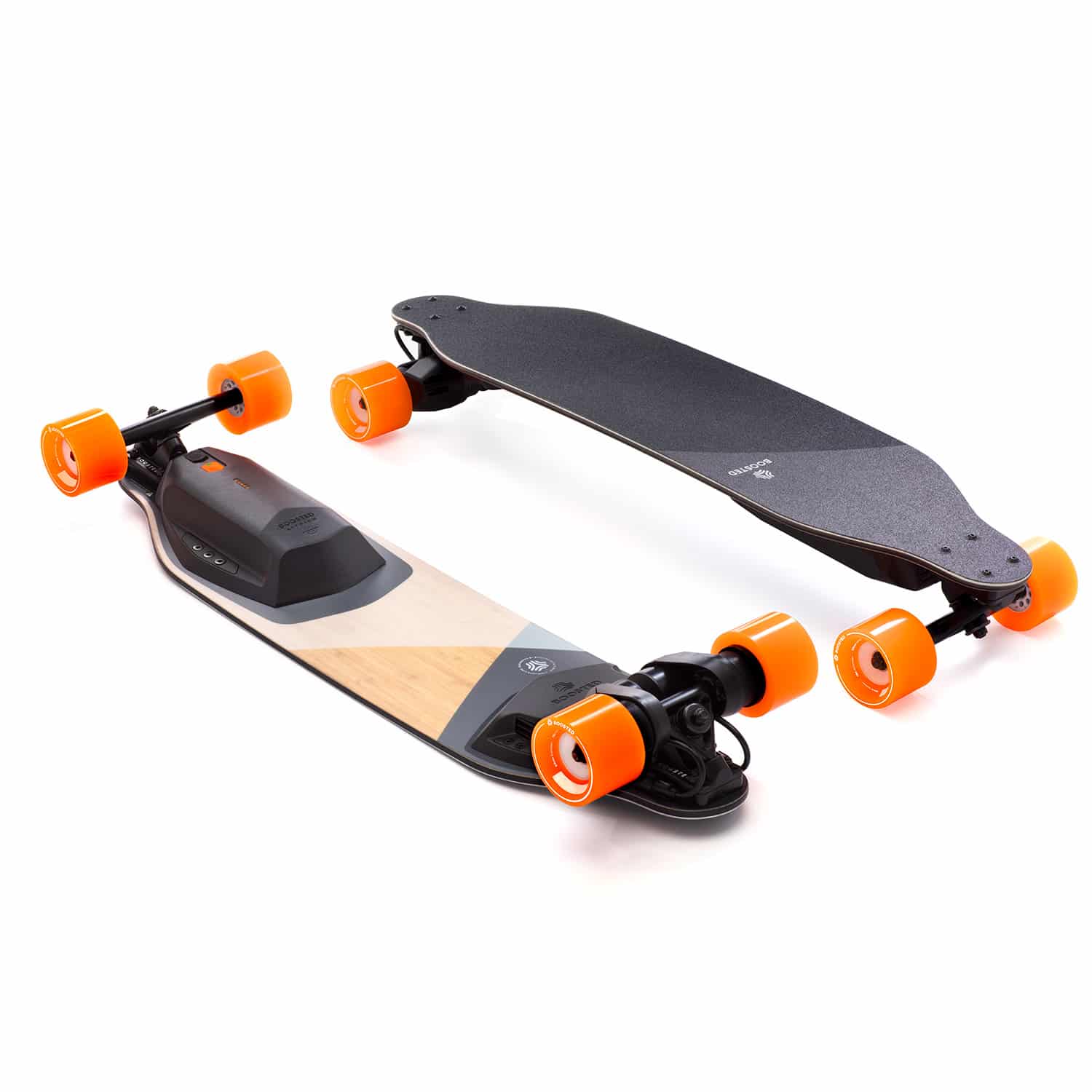 Longboarding. Yes, longboarding. The first idea on this list is a longboard, but not just any longboard, we're talking about the Boosted Plus Electric Skateboard. Longboarding is a great way for the modern guy to get around town. Bigger and more stable than a skateboard, and in this case much more stylish and upscale (and not to mention electric), this is the perfect gift for the modern guy who's always wanted to get on a board and shred but doesn't have the time to anymore.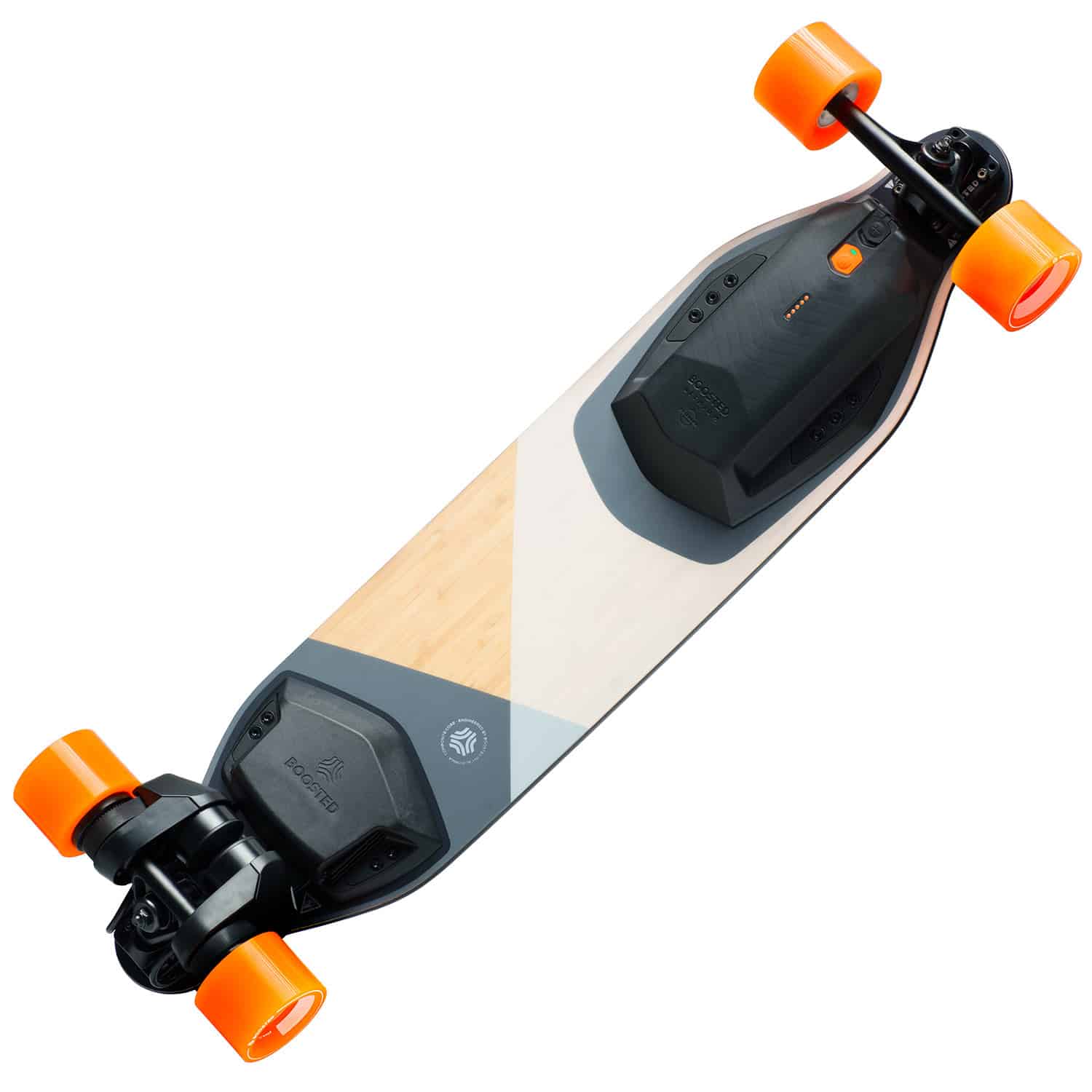 Boosted Plus is a new take on the classic longboard with refinements in all the right places. The deck sports a wider waist for increased stability and maneuverability, improved vibration dampening, and a fine-tuned flex.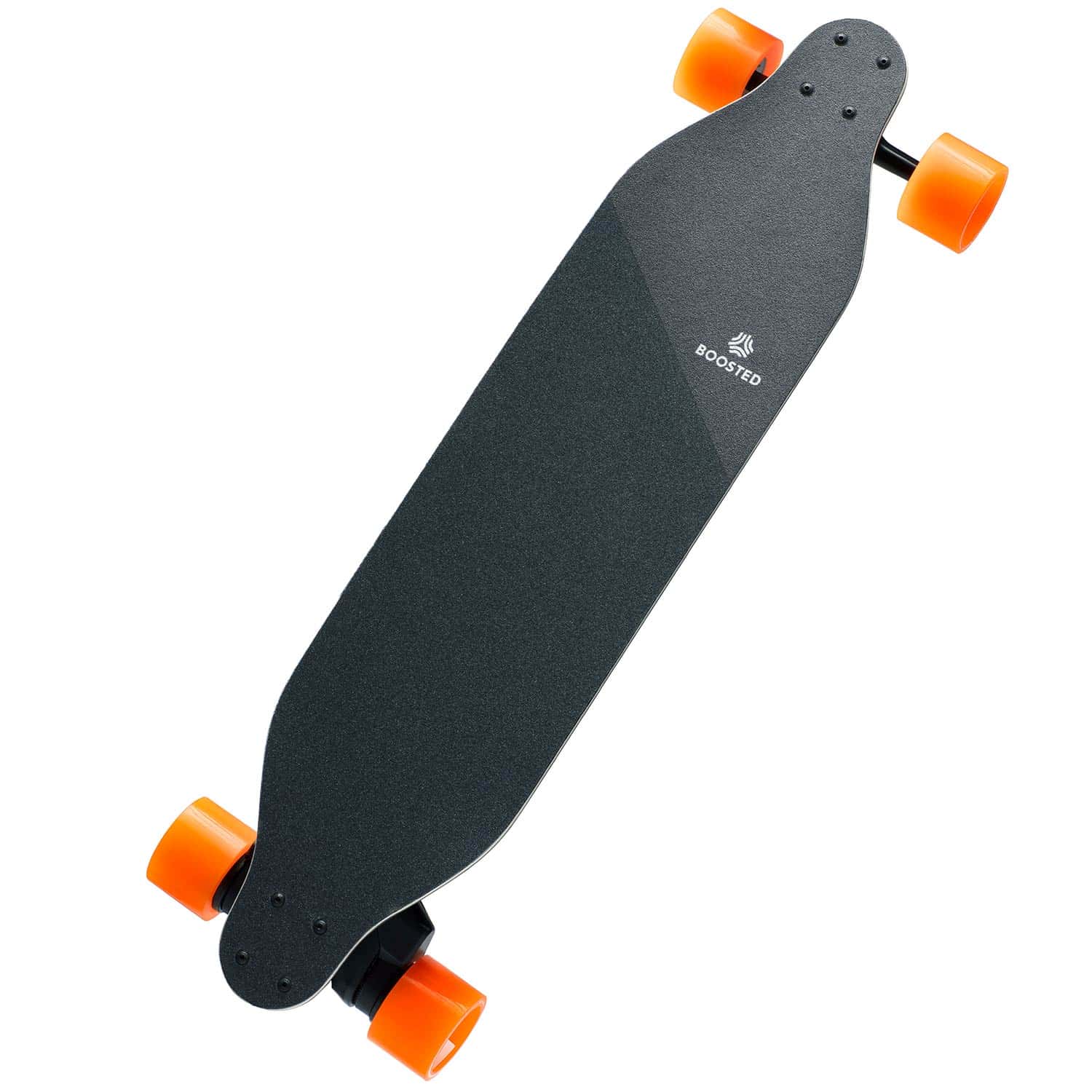 2. 
DITA MACH-THREE SUNGLASSES – $700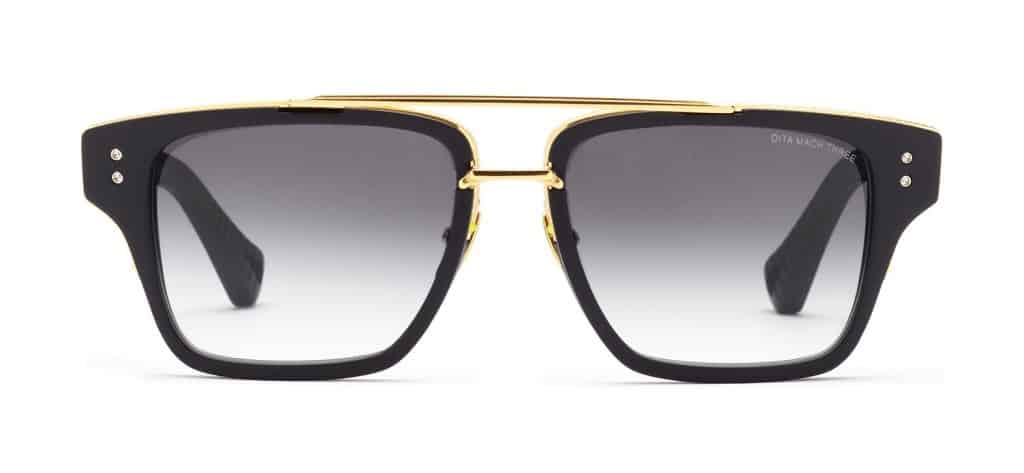 At DITA, the pursuit of excellence is a way of life. These absolutely amazing sunglasses were inspired by Hollywood's iconic Golden Age. DITAs timeless American designs are unique in that they  can take as many as 320 separate steps to create in over 8 months. DITA frames are manufactured by artisans and craftsmen who have spent as many as 50 years perfecting their crafts. The MACH-THREE are the perfect example of this.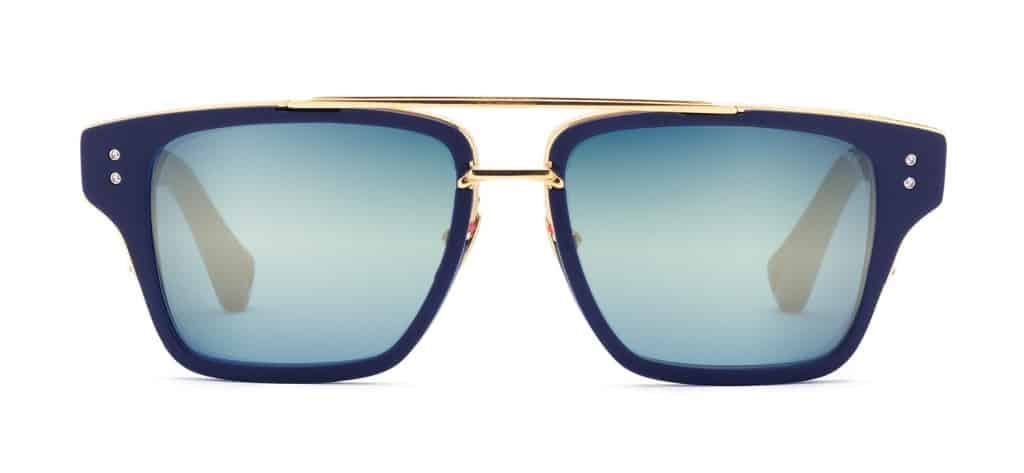 As you can see, these glasses are part of this list because of their style and elegance. The fact is, giving these as a gift should be a crime, as you're going to want to keep them for yourself. The Mach-Three come in, you guessed it, 3 styles and automatically become the focal accessory in the wardrobe of whoever owns a pair. We're partial to the Black and Gold, but whichever you choose, nobody's going to have a negative thing to say.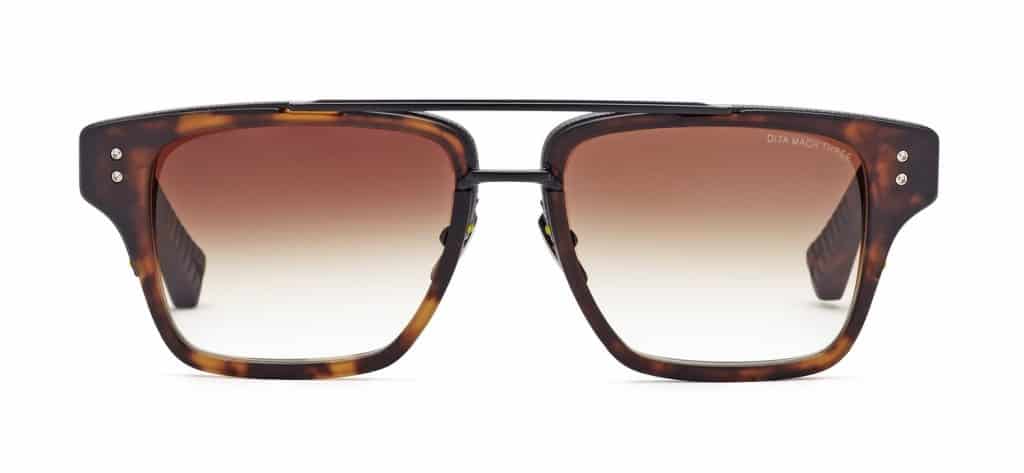 3. KENZO NAVY FLYING TIGER SNEAKERS – $220

Kenzo Takada first introduced Paris to Japanese fashion with a handmade fashion line he started in 1970. His vibrant floral and jungle prints became a signature, alongside designs inspired by traditional kimonos and folk costumes that expressed a joyful and fresh attitude. He debuted men's collections in 1993. Designers Carol Lim and Humberto Leon of Opening Ceremony took over as creative directors of Kenzo in 2011, bringing a spontaneity and playful energy to their vibrant and globally influenced designs.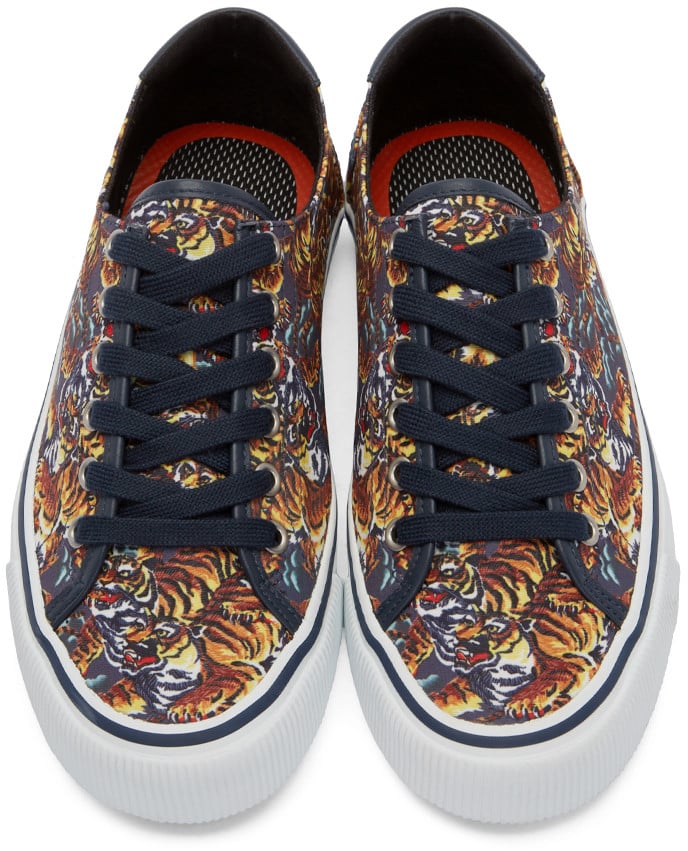 The pair's cult favorite tiger and eye logo can be found in items throughout their different product lines. The pairs' goal is to pay homage to the label founder's colorful eye, while citing the contemporary influences of skate culture, cinema, and Parisian street style. Needless to say, we're fans here at The Guy Blog.

These awesome low-top sneakers featuring 'flying tiger' print in tones of navy and yellow. Featuring a round toe and lace-up closure together with a buffed leather trim at heel collar and a white rubber sole. The best part, the price. You get to give a unique, high end gift without burning a hole in your wallet. As far as cool gift ideas for men go, this is one of our favorite.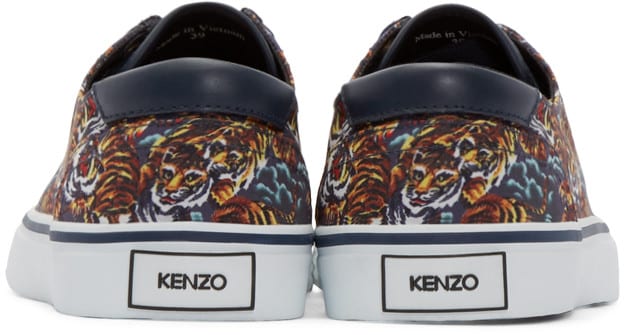 4.  
Master & Dynamic MH40 Over Ear Headphones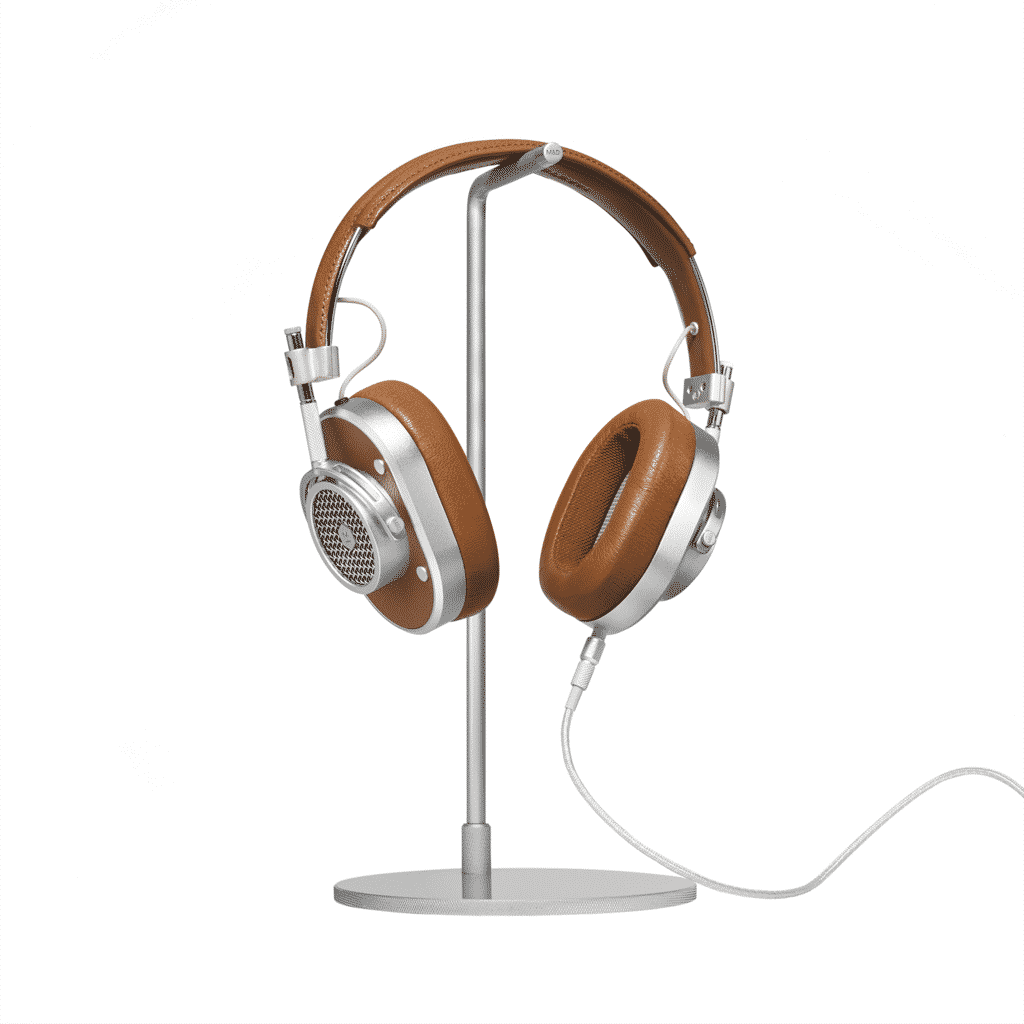 The MH40 Over Ear Headphones are designed to be modern thinking caps: tools to help focus, inspire, and transport your mind. Stylish, modern and available in multiple colors, these headphones are sure to please.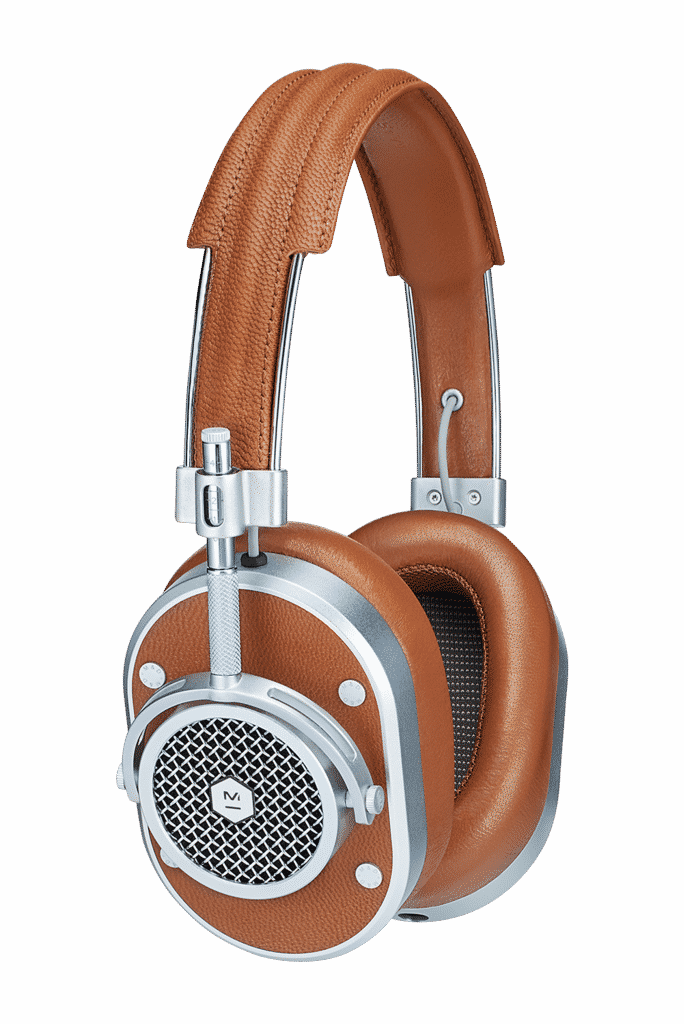 Designed for decades of use, these headphones are built with only the finest materials and tuned to provide a rich, warm sound. Whether they'll be used at a desk, in a studio or at home, these headphones are a perfect addition to anybody's accessory collection.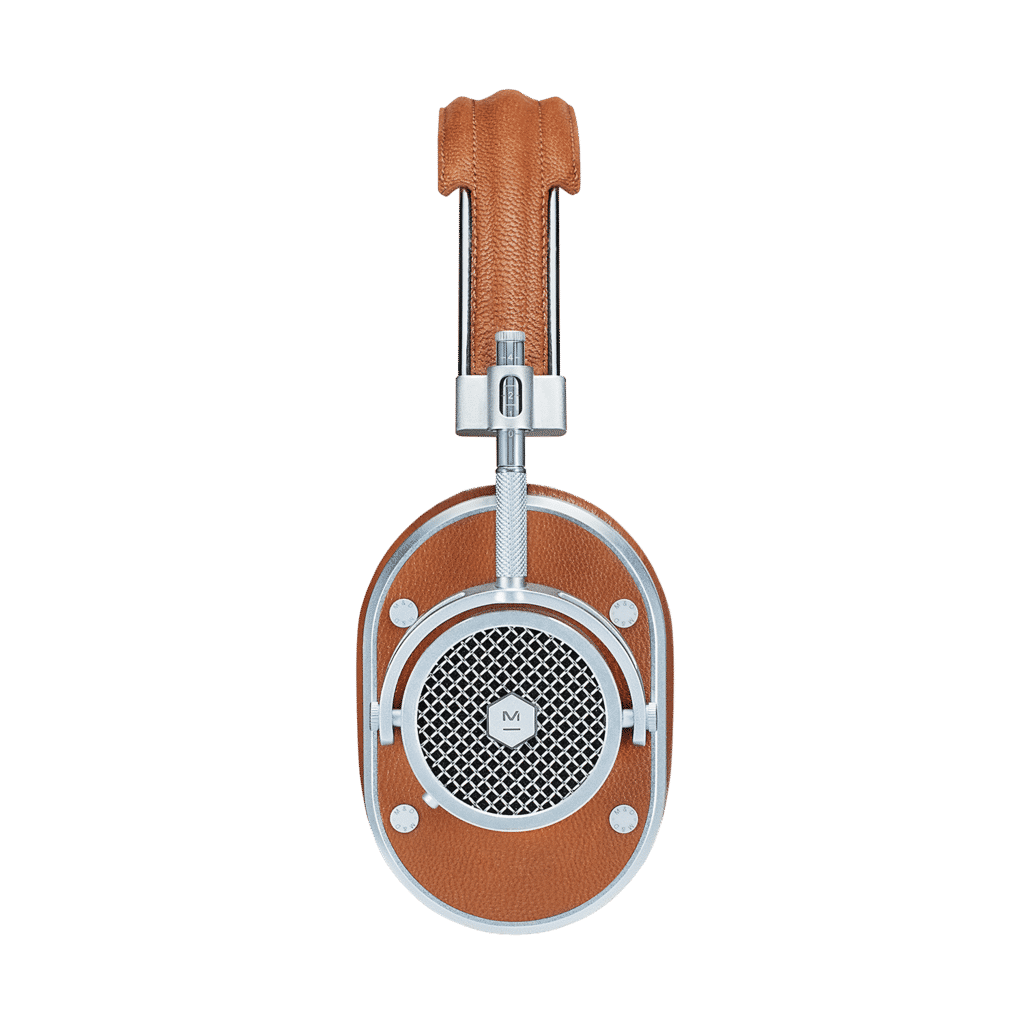 5. Elgato Game Capture HD60 – $179.95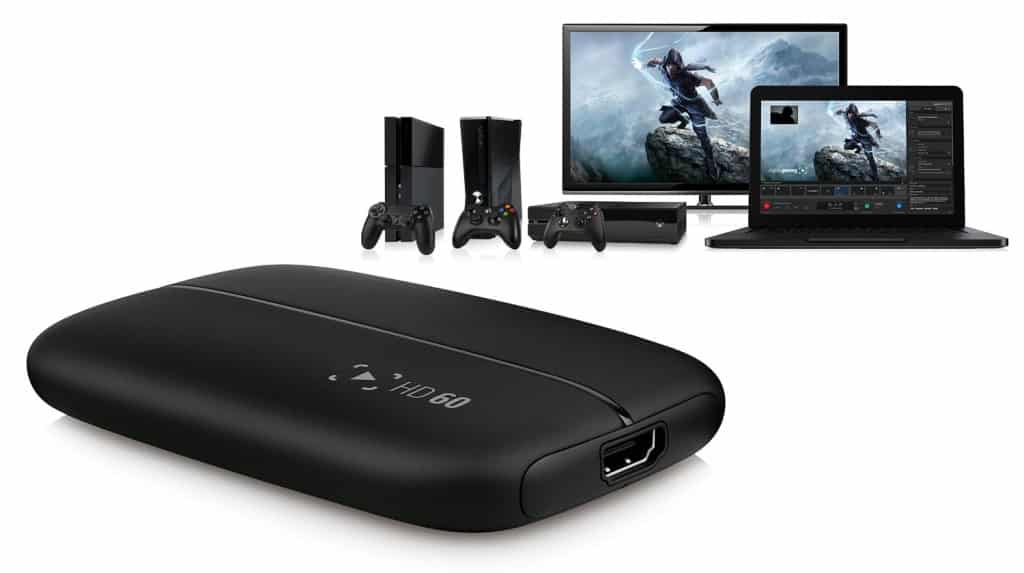 When looking for cool gift ideas for men in your life, usually the gamer you know gets the short end of the stick. If you know a guy that has a PlayStation 4, Xbox One, Xbox 360, or Nintendo Wii, chances are you don't know what to get him that is related to his digital pastime .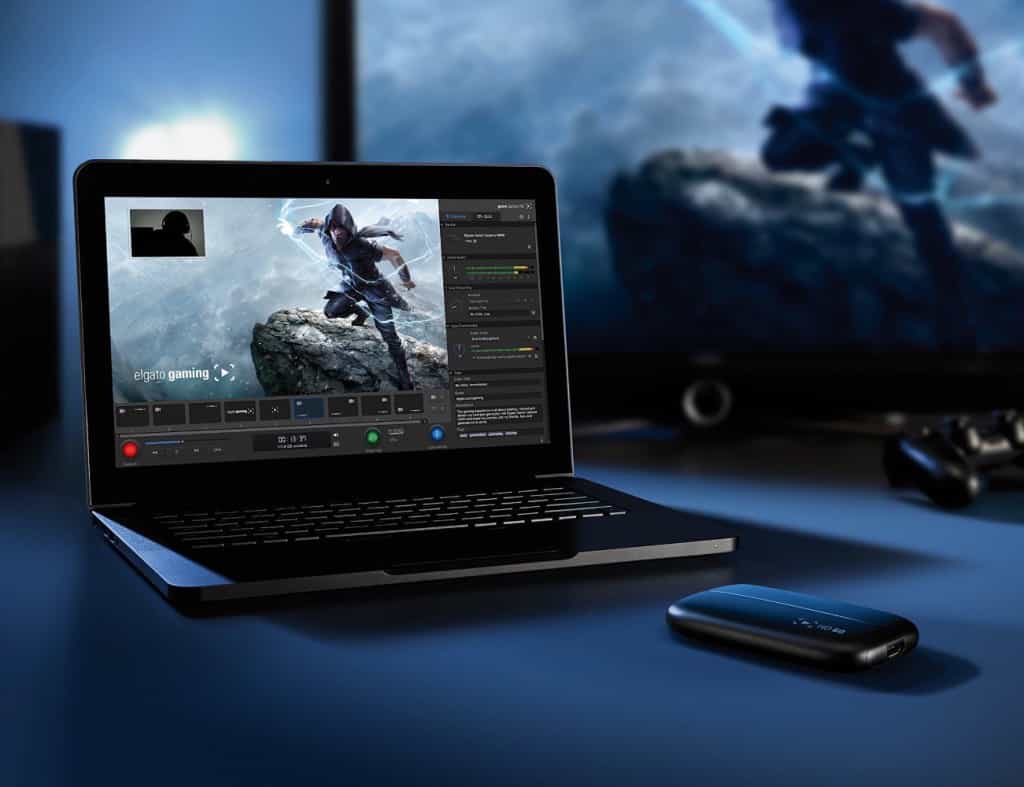 Give that guy the ability to record, save, and share all of their gaming feats with the Elgato Game Capture HD60. The system records in beautiful 1080p with 60 frames per second for playback on their PC or Mac. You might not care about those stats, but the gamer you know does. The Elgato Game Capture HD60 also has a built in Live Streaming feature that will allow them to instantly upload their footage to Twitch, YouTube, or Ustream in just minutes.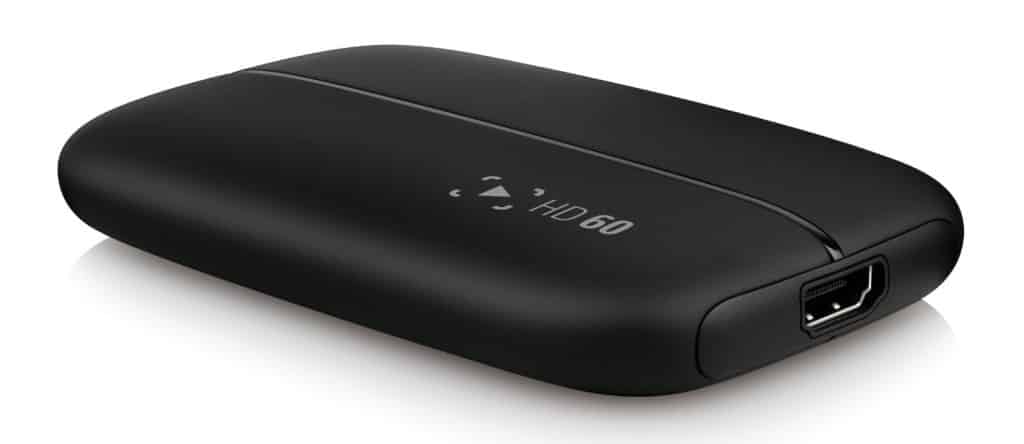 https://affiliate-program.amazon.com/home/ads/adcode/search?ac-ms-src=dyk4
6. Smart Rope – $89.99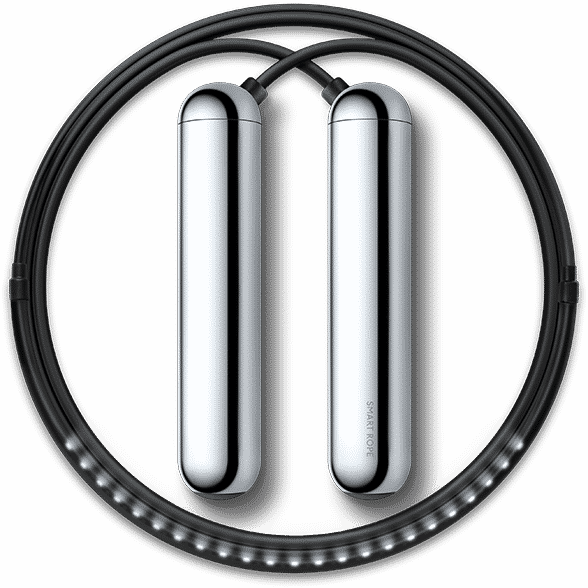 Wanna feel out of shape real quick? Jump rope. Then again, wanna get in-shape real quick? Start jumping rope regularly. Jump rope as a gift? Doesn't sound right, unless… it's Smart Rope. Smart Rope is just what it says it is, a premium-quality bluetooth-connected jump rope that tracks your jump count, calories burned, and time spent jumping.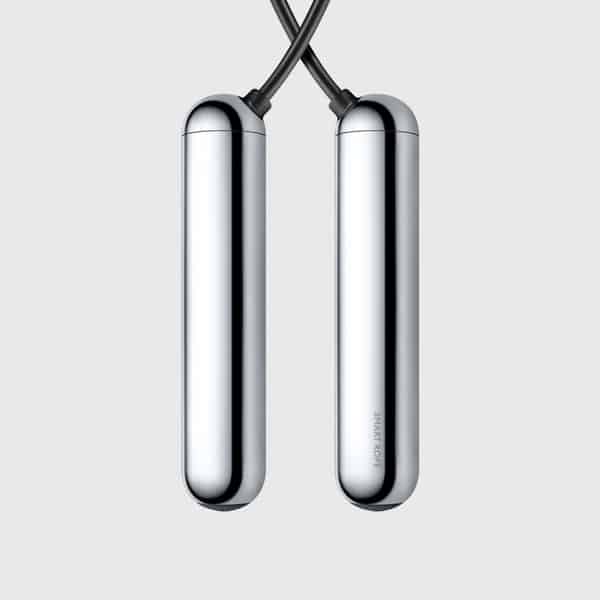 Smart Rope is available in 5 different lengths to match your height, and its available in chrome, gold, or black finish. So basically, that fit guy you know, the one that likes having the latest smart phone and smart watch… you just found him his new favorite exercise equipment. You're welcome.
7. Sondors Electric Bike – $499.00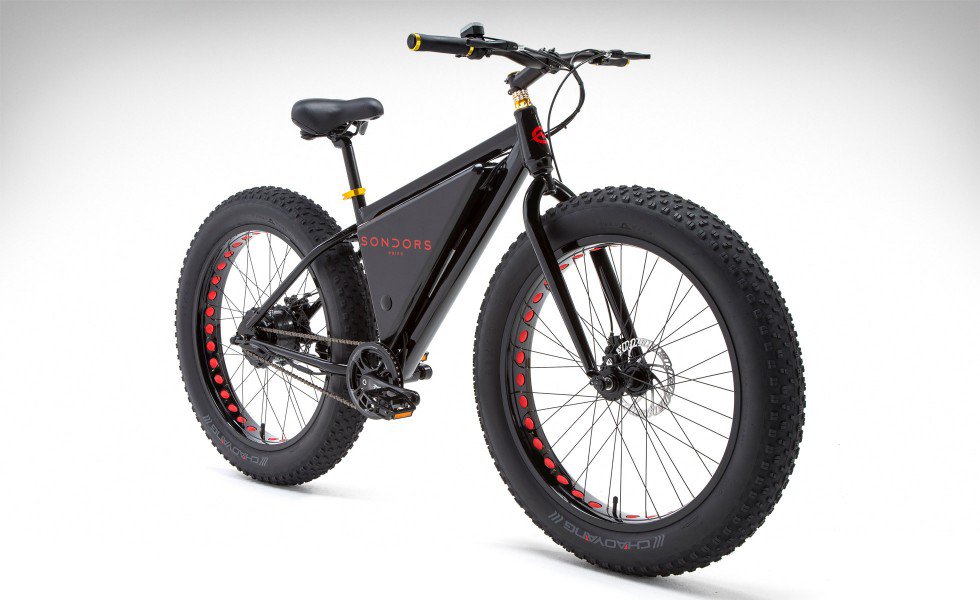 The sub-500-dollar Sondors Electric Bike is still not available to the public, but the fact that it is set to be the most affordable E-Bike on the market put it on this list. Available in both a fat tire & narrow tire model, the bike's Li-Ion powered 350W electric motor will hit top speeds of 20MPH with a 50-mile range. That makes this a perfect commuter bike. You know what else it makes it? An awesome freaking gift.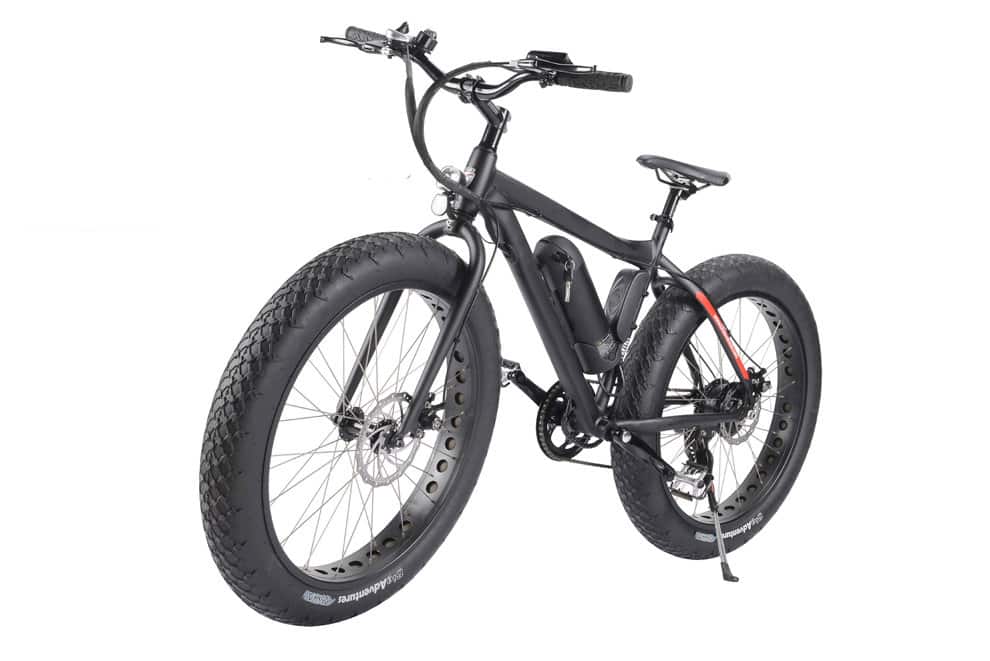 8. Ostrich Pillow – $99.00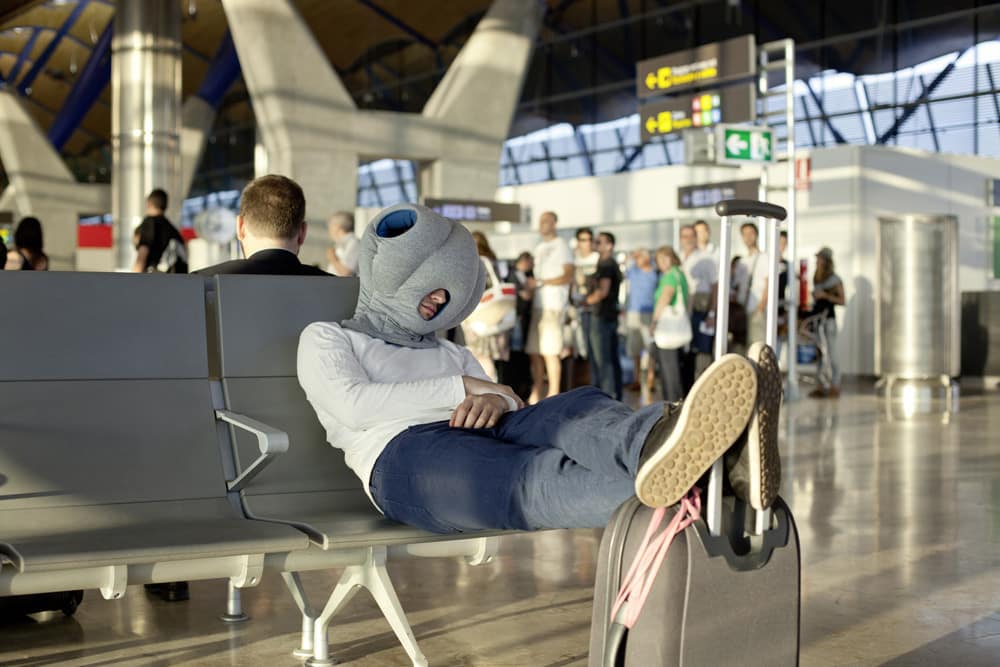 The Ostrich Pillow. Yes, the Ostrich Pillow. Pure unique awesomeness. This wonderful pillow creates a micro environment in which to take a warm and comfortable power nap at ease, no matter where you are. It is neither a pillow, nor cushion, bed or garment, but a bit of each all at the same time. It's soothing cave-like interior shelters and isolates both your head and hands, perfect for a power nap.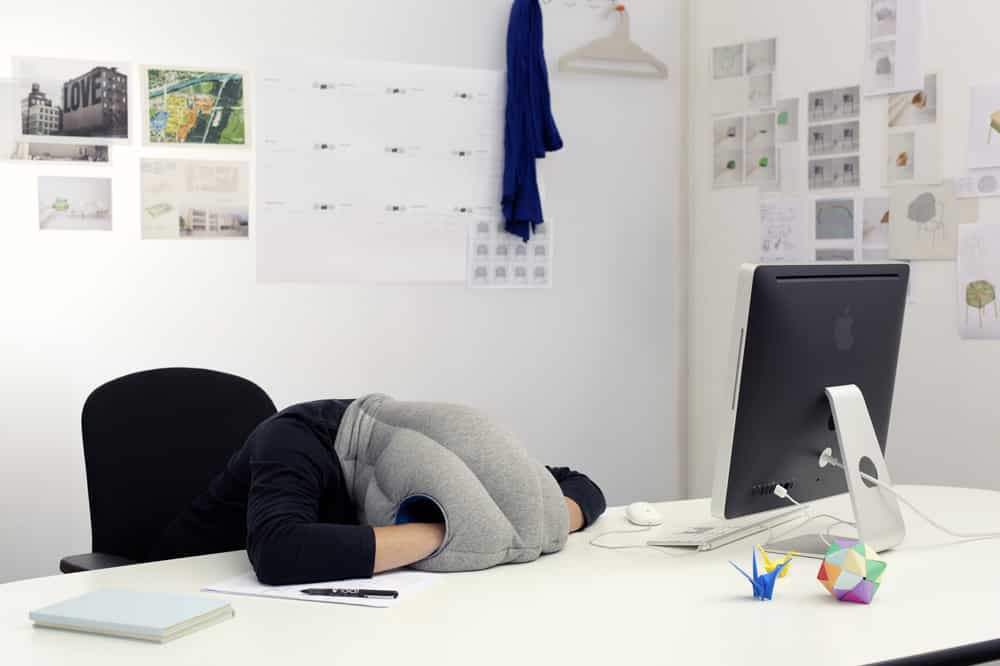 You can use the Ostrich Pillow at your desk, on a bench, on the train or while you wait at the airport. It's designed to allow you to create a little private space within a public one, to relax and unwind. Its soothing soft interior shelters and isolates your head and hands (mind and body) for a short break, without needing to leave your desk, chair, bench or wherever you may be.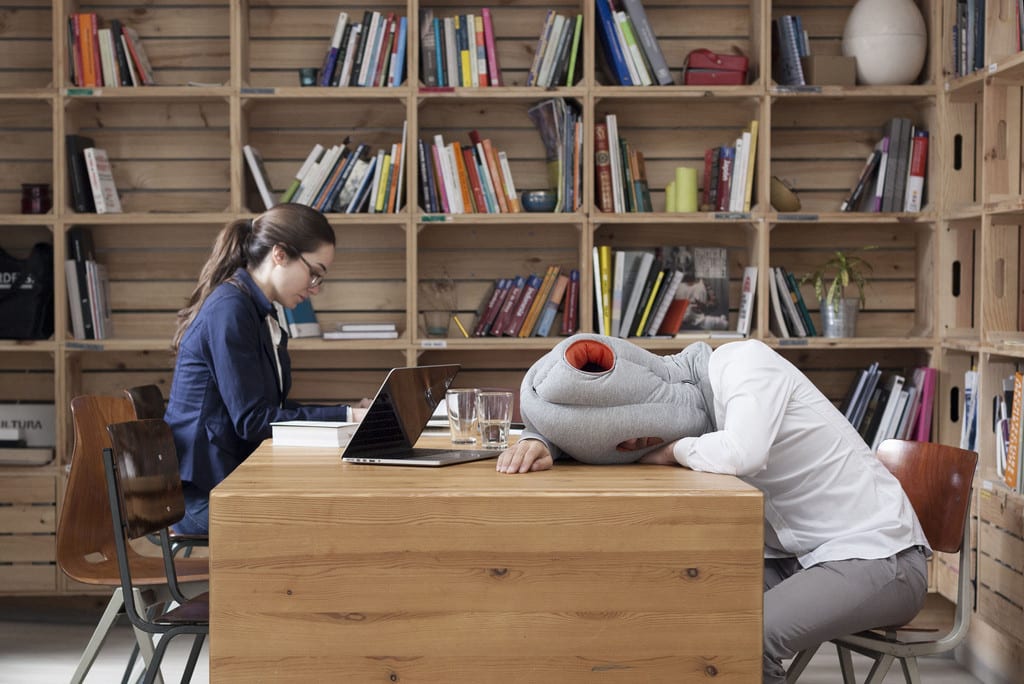 9. Langly Alpha Pro Camera Bag – $249.00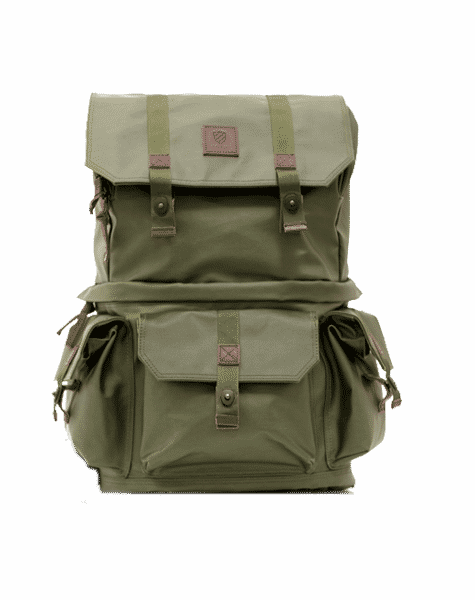 Need cool gift ideas for men that love photography? The redesigned Alpha Pro camera bag from Langly is the answer you were looking for, maximizing organization and functionality. The bag's lower compartment has been improved with stiffer, reinforced camera inserts that securely cradle an SLR and as many as four additional lenses. The lower compartment also offers a tripod holder. The upper compartment is designed to stow anything else a camera guy might need… his laptop? Drop it in. Rolls of film? Damn skippy? Any room left? You can bet on it.
10. 
F–k Ivy and Everything Else

Hardcover – 

by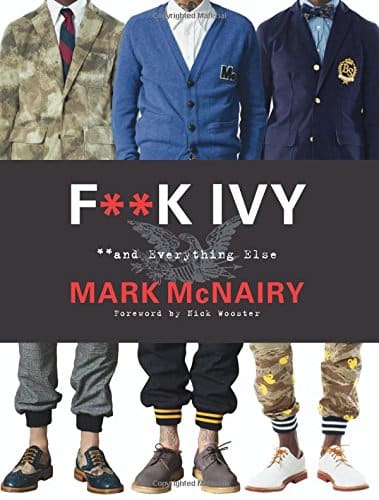 What're some cool gift ideas for guys who like fashion or just like to read? A book about fashion written by a renowned designer sounds about right. Expressing his views on dressing and behaving well: Ivy League meets street, sartorial rules are made and broken in this must-have style guide for traditionalists and hipsters alike, filled with Mark McNairy's humorous, sometimes snarky, spot-on observations. With a Foreword by Nick Wooster.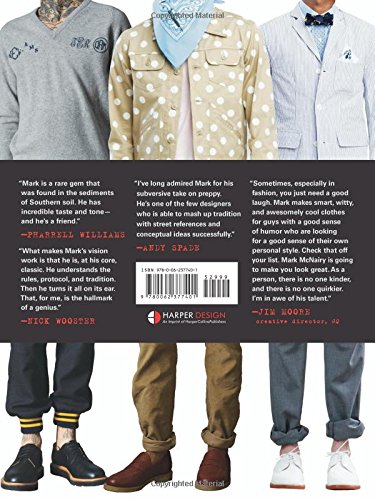 This book is a great gift for any guy who wants to be in touch with what's going on with contemporary menswear will appreciate what this unique read has to offer. With McNairy, irreverence rules, and in this definitive book, his fresh take on traditional menswear is displayed in full force. At once a style guide that provides invaluable tips for today's men, it is also, like his clothing and accessories, a witty riff on the Ivy League look.
Showcasing a mix of vintage fashion and film images that reference traditional menswear and style icons like Steve McQueen and Clint Eastwood; examples of streetwear and McNairy's clothing; and advertising and pop culture references, F–k Ivy and Everything Else is a visual treat from spread to spread, packed with solid sartorial advice and cheeky humor.
11. Marshall Amplifier Fridge – $399.00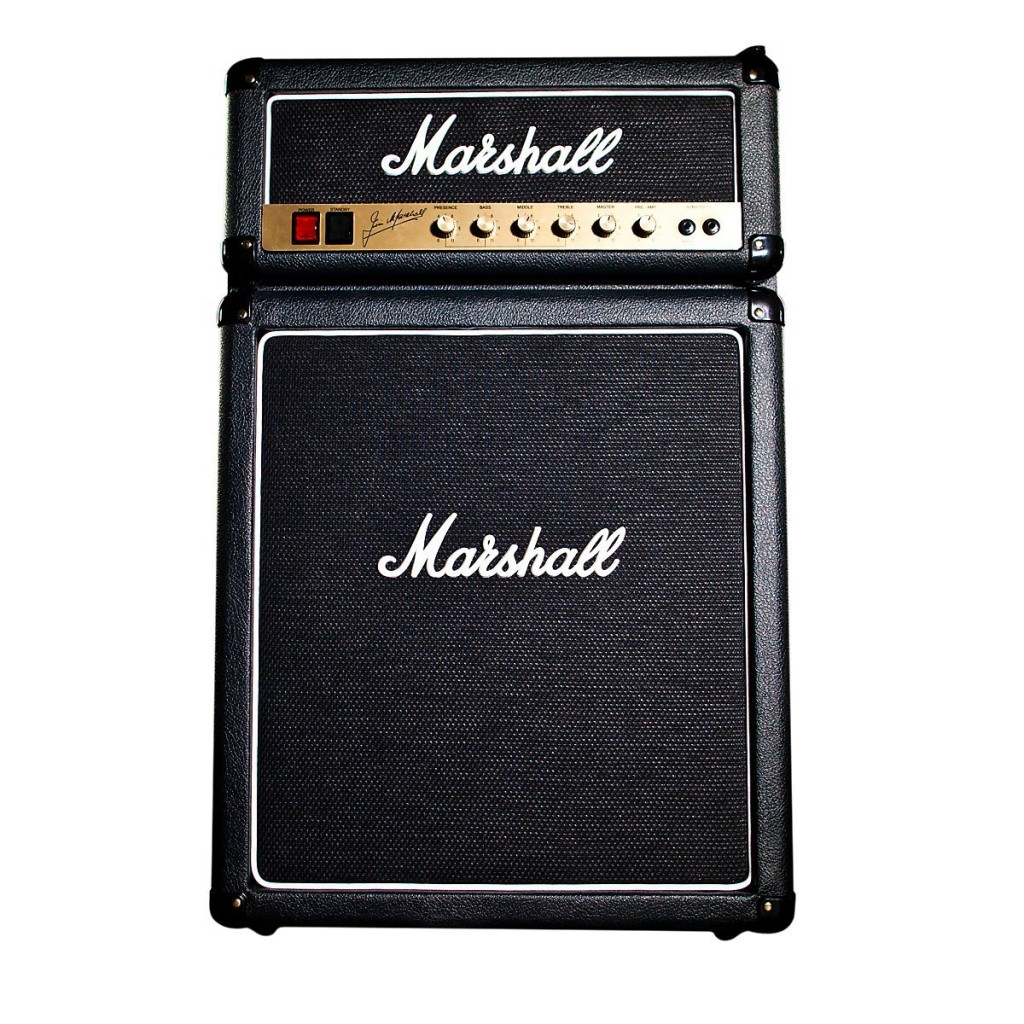 Yes, yes, it is Energy Star compliant. Yes, it is literally the coolest of the cool gift ideas for men. Oh, yeah, it DOES look like an authentic Marshall Amplifier except it has the super power to keep beers refreshingly cold. Why haven't you bought this already? No, really, why?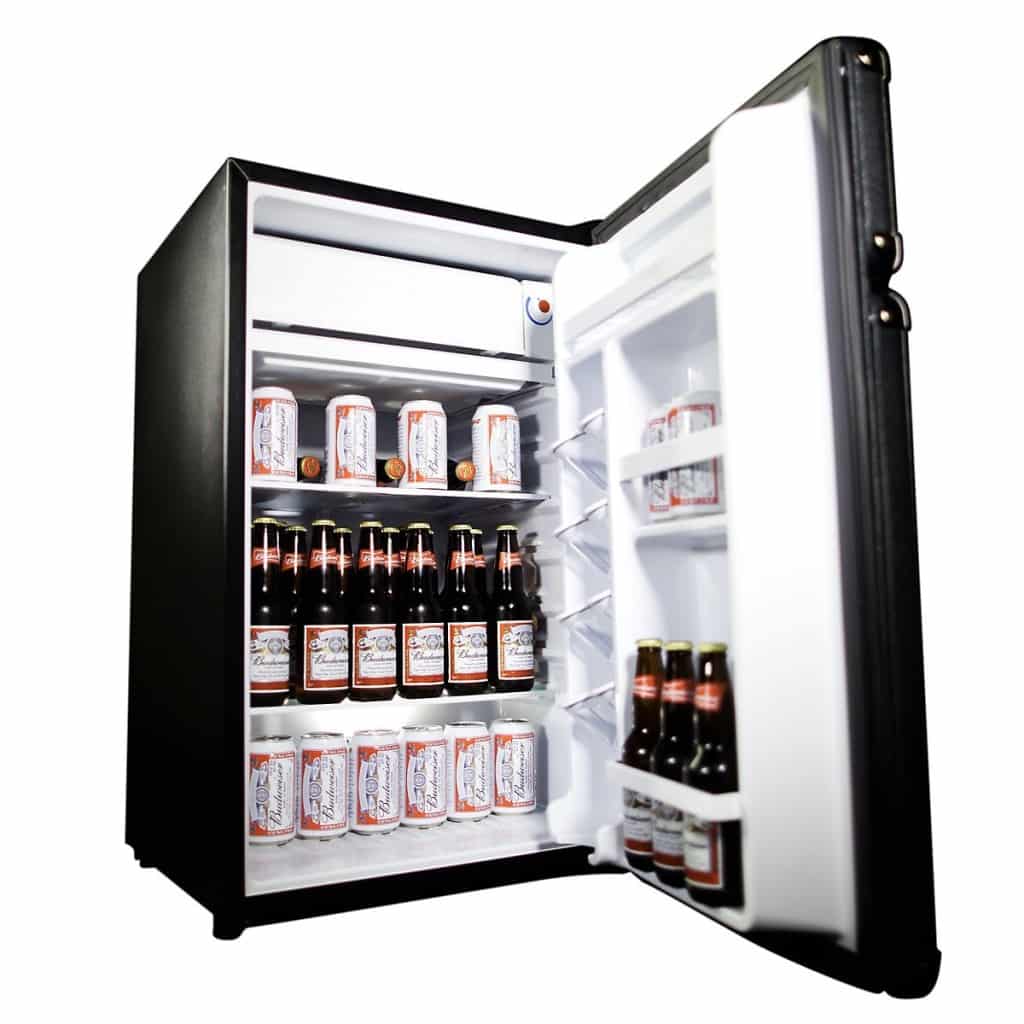 12. ACTON Rocket Skates – $399.00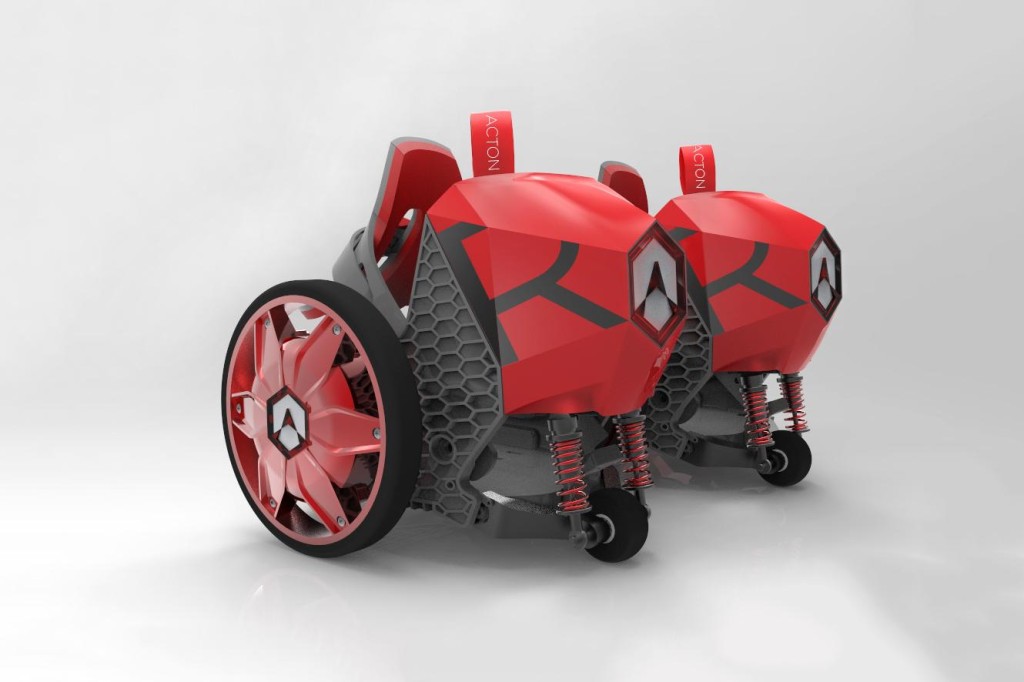 Walking is difficult. You know this, I know this and all guys know this. Why waste energy walking you've got to use all those lousy leg muscles, not to mention overload your brain with orders to move each individual leg in a tiring synchronized motion. Thankfully now you can move effortlessly with these electric motorized shoes. Even better, you can give this awesome device as a gift to another human being.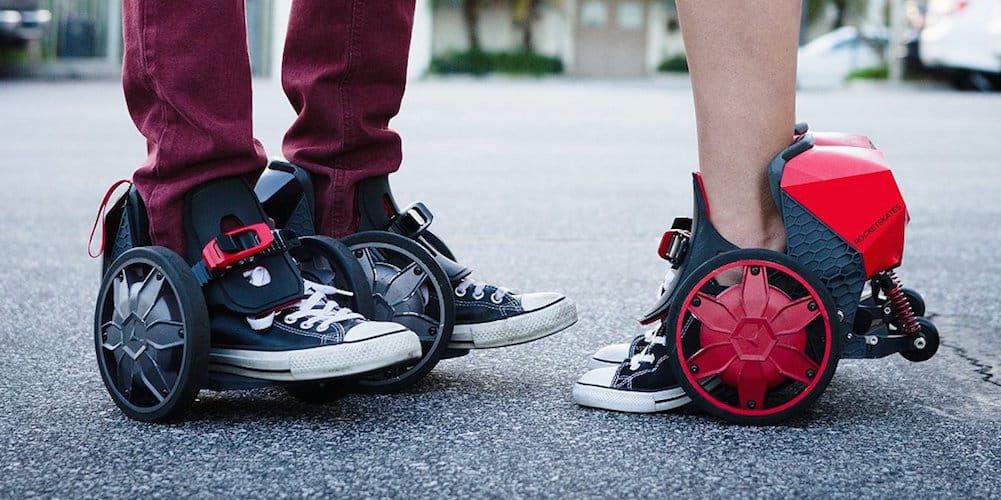 13. Fitbit Blaze Smart Fitness Watch – $199.95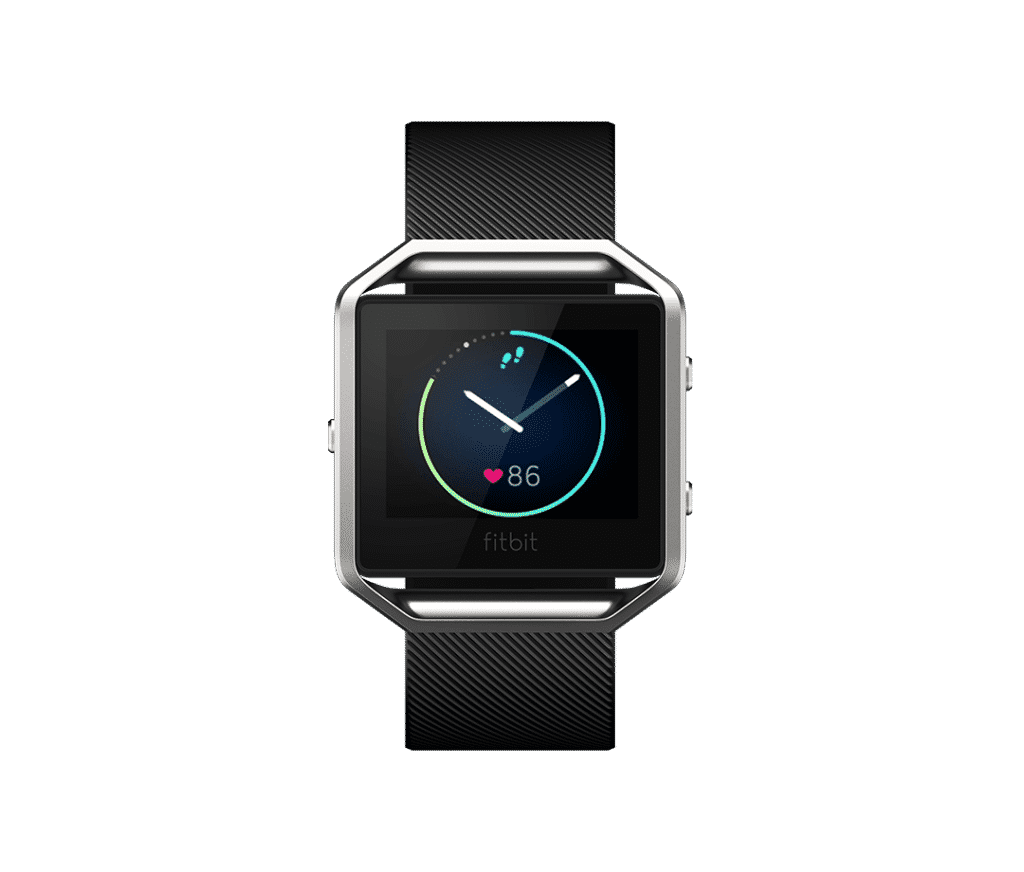 Get that healthy guy in need of a gift stay fit in style with a smart fitness watch built with revolutionary features like PurePulse™ heart rate, Connected GPS, on-screen workouts and more. Stylish and practical, this is the perfect gift idea for any guy that loves technology, exercising or both.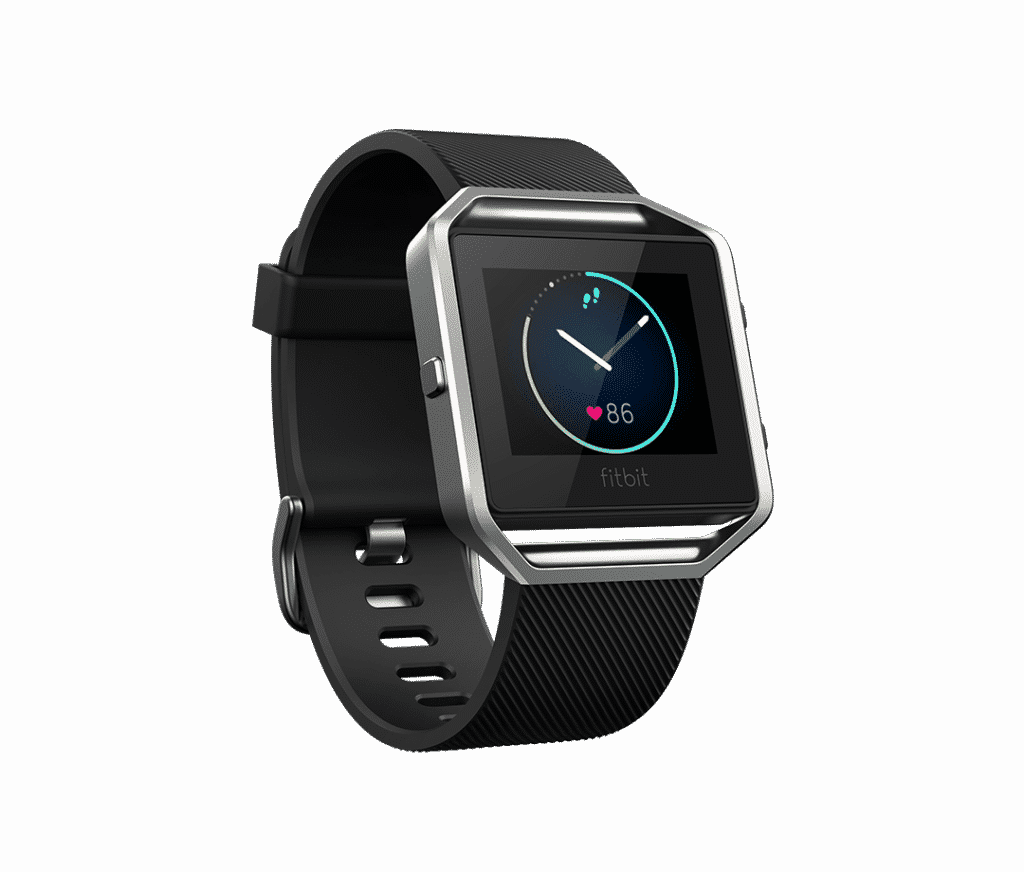 14. 
Scarface Blu-ray Steelbook Limited Edition Cigar Humidor Box Set – $100.00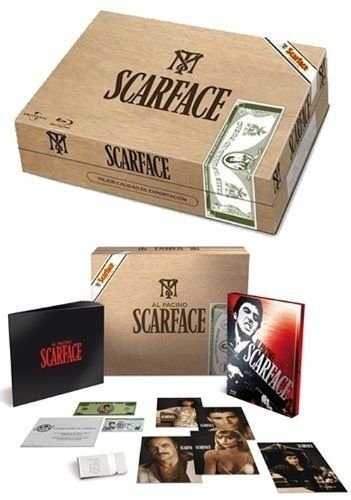 What guy, dead or alive, doesn't like Scarface? In the spring of 1980, the Mariel boatlift brought thousands of Cuban refugees to the sun-washed avenues of Miami in search of the American dream. From acclaimed director Brian DePalma, Scarface is the rags-to-riches story of Tony Montana (Al Pacino), who finds wealth, power and passion beyond his wildest dreams…at a price he never imagined. Tony Montana's meteoric rise, lavish life and soul-destroying fall anchor an epic film that inspired a worldwide following. Pacino is at his most memorable as Montana, blasting his way to the top of Miami's drug underworld in a bravura performance.
This Collector's Edition Box Set Includes: Hinged rigid cigar-style box set with belly band and vac foam tray Steelbook limited edition: Triple Play Blu-ray 'The Making of Scarface' exclusive booklet including stills and production notes Tony Montana signature money clip Green card envelope including Tony Montana dollar bill, green card and 3 exclusive artcards Special Features: The Scarface Phenomenon Deleted Scenes The World of Tony Montana The Rebirth The Acting The Creating Scarface: The TV Version The Making of Scarface: The Video Game.
15. Warby Parker Bates Sunglasses – $145.00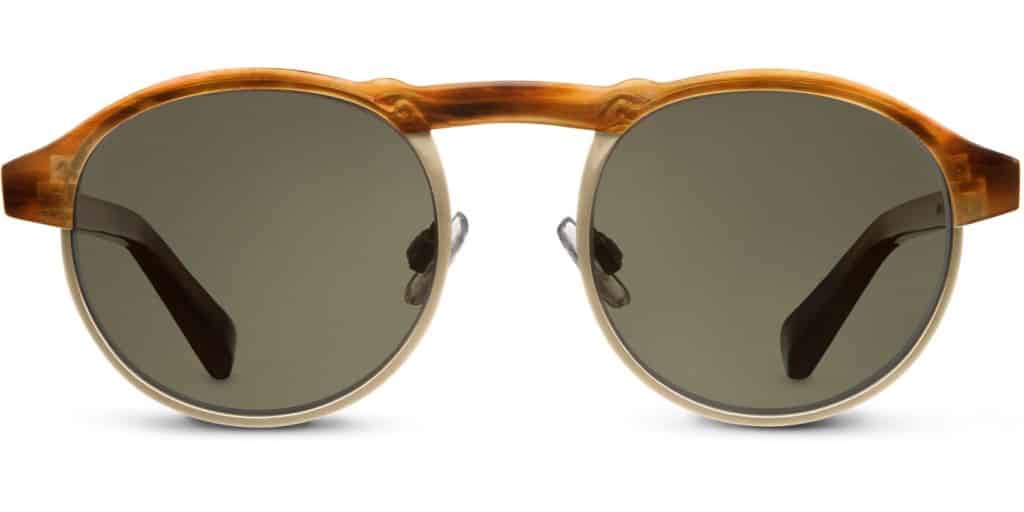 Bates's undersized titanium rims coupled with a custom acetate browline and cut-out bridge (with nose pads for extra comfort) are distinctly urbane and confident. Hmm… "Urbane" and "confident"… Sound like anybody you know? These Warby Parker sunglasses (like most of what they make) are standout sunglasses. If you're looking for cool gift ideas for men, you need to find the unique. You need to get a gift with personality and Warby Parker knows how to create products with personality.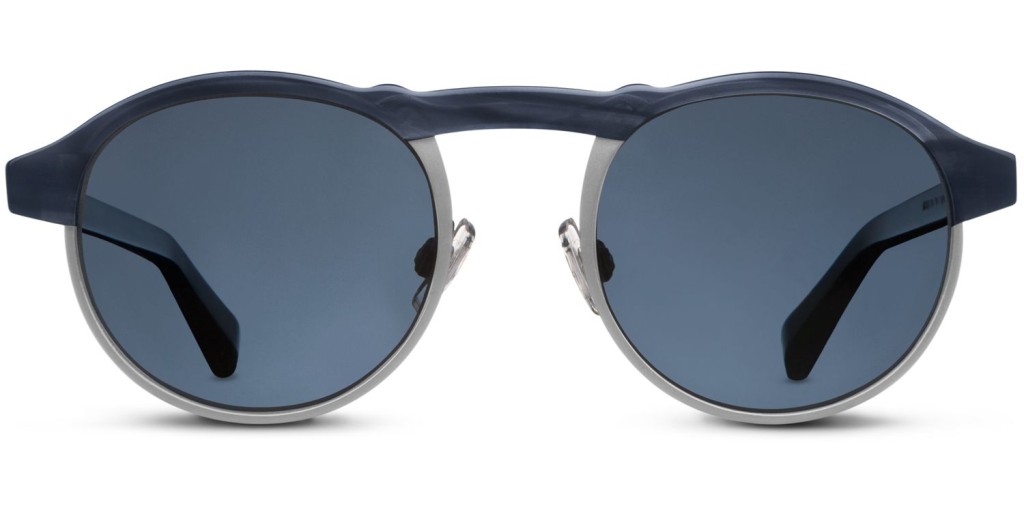 16. Buck Mason Dusk Venice Wash V-Neck Slub – 
$32.00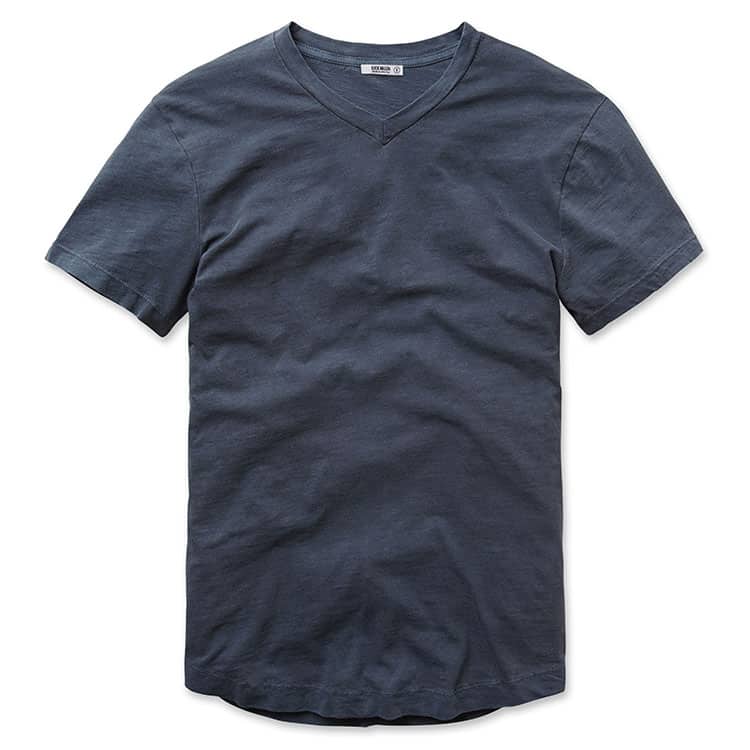 So the list is about cool gift ideas for men, so why is there a T-shirt on the list? I could explain, but Men's Journal can explain it much better. They said, "These are not clothes for flashy men. These are American clothes for American guys content to keep it rock star simple on the road. Buck Mason eschews complexity in favor of wearability – and we're all for that." Their crew tee is built entirely from slub cotton. Slub is lightly textured fabric made on small batch, low-tension looms. Their Venice Wash targets cellulose fibers in cotton, resulting in unparalleled softness and incredible drape. The rounded shirttail lends a tailored look to an everyday essential.
To make it simple, this is not just a T-shirt, this is THE T-shirt. Buck Mason is know for making only the very best and keeping it American made. Buy a couple of these and you just upgraded the everyday wardrobe of whoever receives this awesome gift.
17. The 2 Bits Man Beard Oil & Balm Combo – $30.00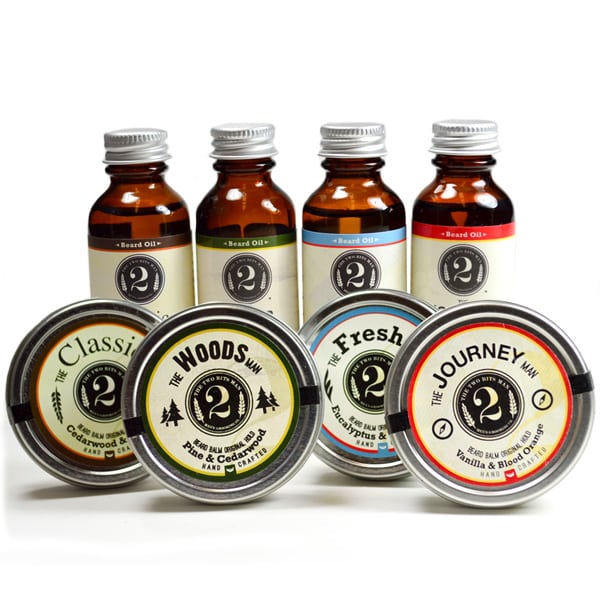 When it comes to beard oil and balm, The 2 Bit Man is a one stop shop with multiple options for every bearded friend. Whether its The Classic, The Woods, The Fresh, The Journey, each offers a different scent and personality. Even bearded guys need gifts and getting them something that will upgrade their personal grooming kit is a surefire hit.
18.
Shadow Wireless In-Ear Headphones by Sol Republic – $80.44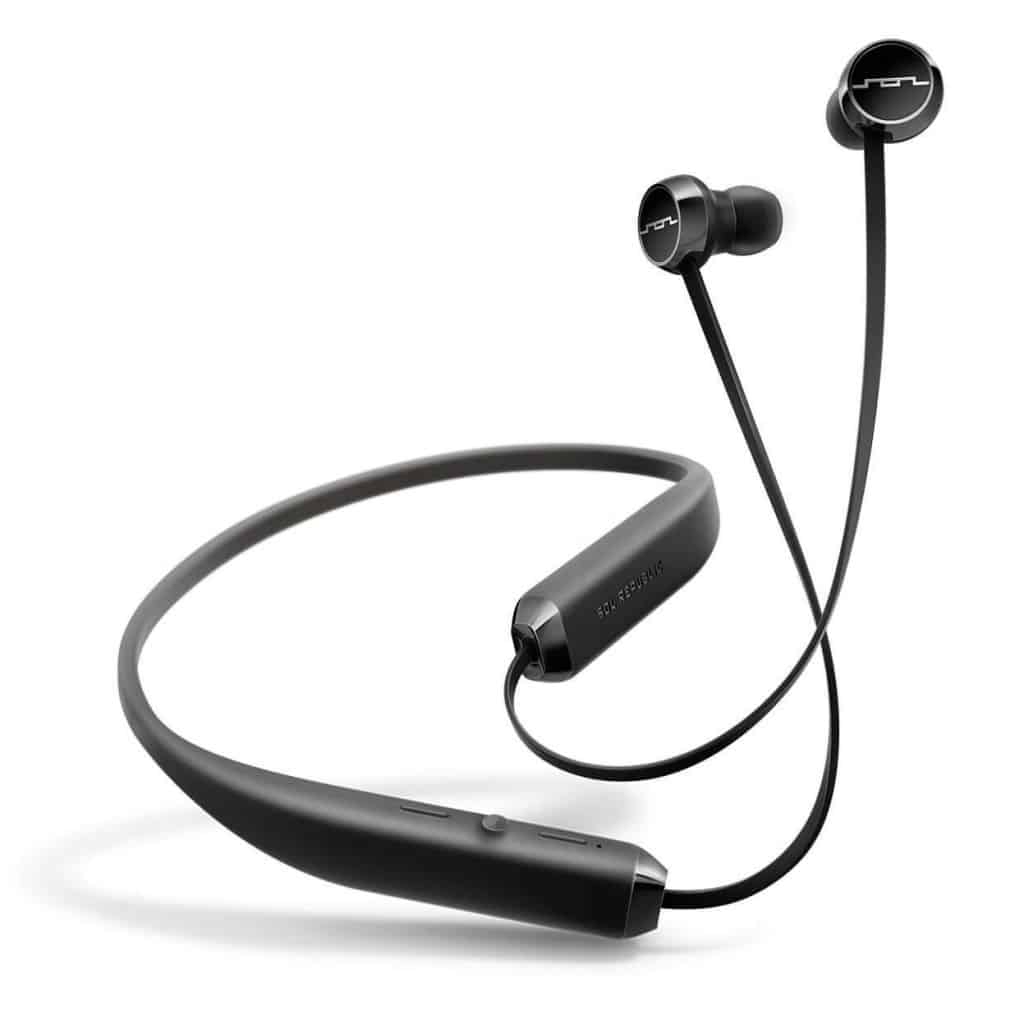 The Sol Rebublic Shadow are an awesome little pair of Bluetooth in ear hedphones. These headphones have a noticeable helping of low-end that boosts the bass of whatever's playing, but never at the expense of the mix. Bass, midrange, and treble all mesh together snugly and audibly — almost as comfortably as the headphones themselves. The around-the-neck design houses the Bluetooth chip, volume and microphone controls, and feels great during prolonged use.  Simply put, enjoy!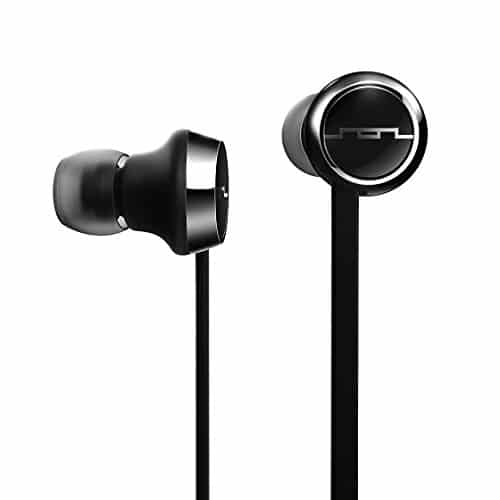 19. 
MEAT: Everything You Need to Know by Pat LaFrieda – $25.16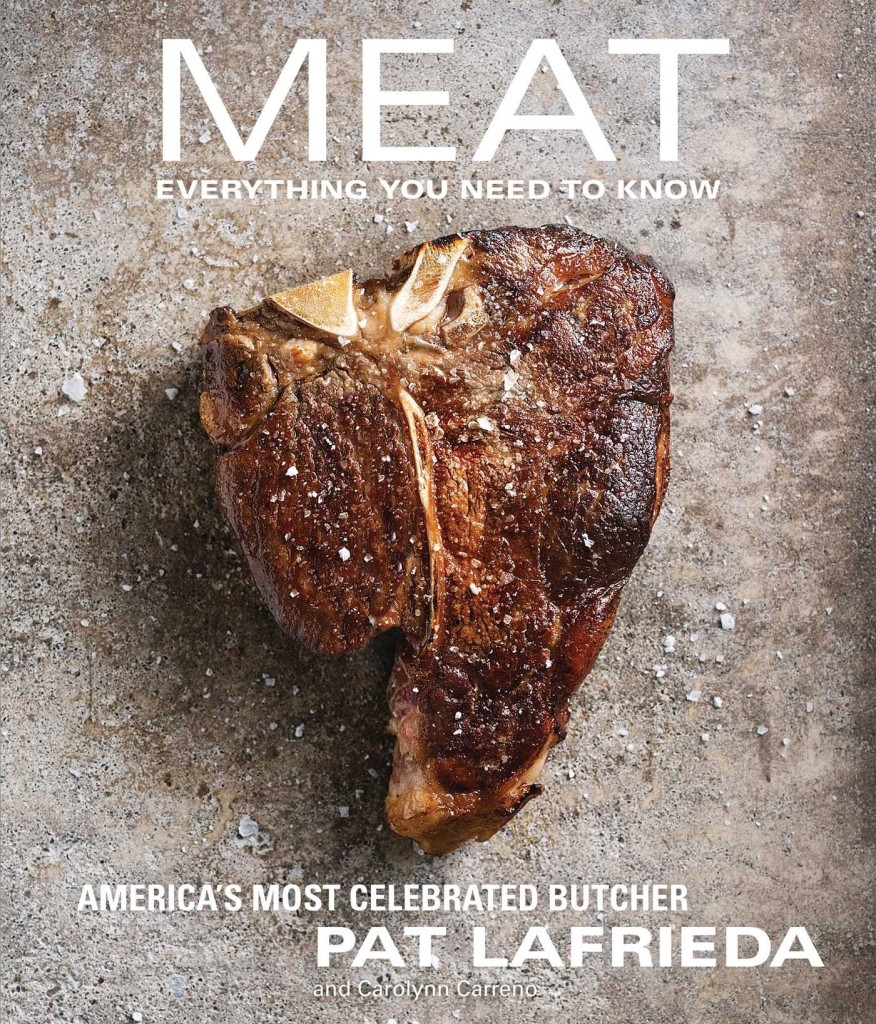 Pat LaFrieda, is a third generation butcher and owner of America's premier meatpacking business. This is the ultimate book of everything meat, with more than seventy-five mouthwatering recipes for beef, pork, lamb, veal, and poultry.
For true meat lovers, a beautifully prepared cut of beef, pork, lamb, veal, or poultry is not just the center of the meal, it is the reason for eating. No one understands meat's seductive hold on our palates better than America's premier butcher, Pat LaFrieda. In Meat: Everything You Need to Know, he passionately explains the best and most flavorful cuts to purchase (some of them surprisingly inexpensive or unknown) and shares delicious recipes and meticulous techniques, all with the knowledge that comes from a fourth generation butcher.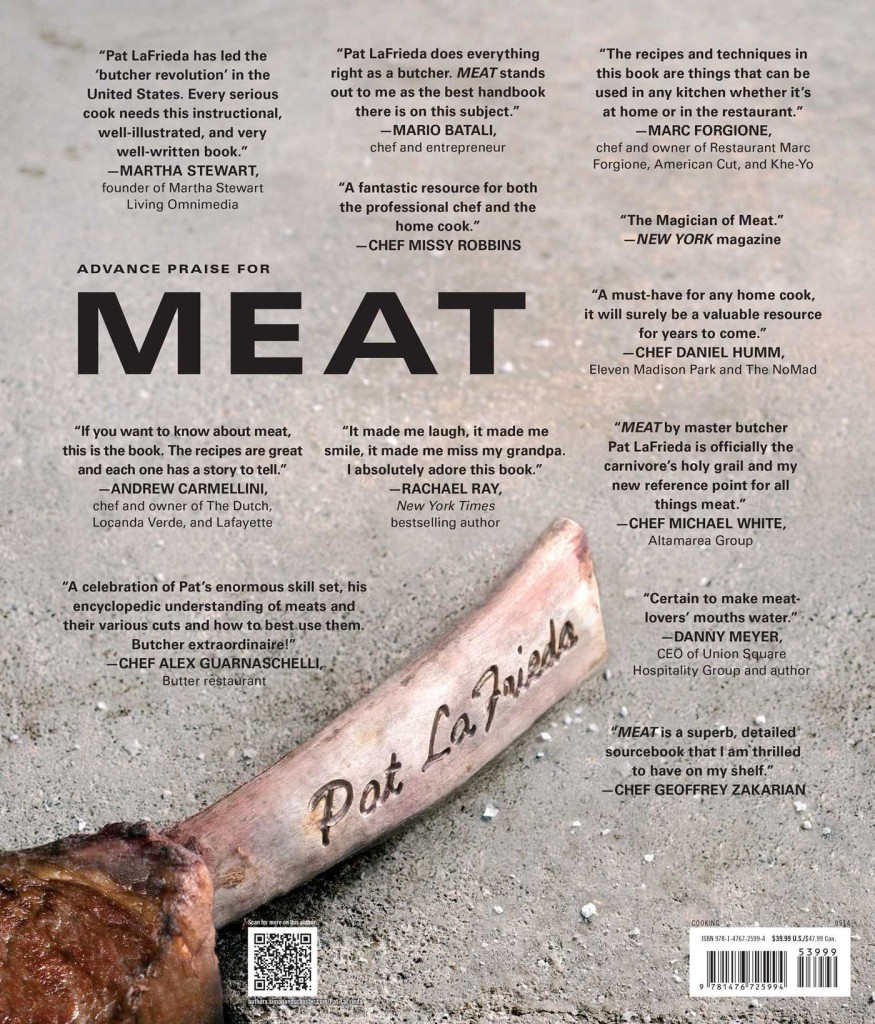 Throughout the pages of Meat, Pat LaFrieda's interwoven tales of life in the meatpacking business and heartwarming personal reminiscences celebrate his family's century of devotion to their calling and are a tribute to a veritable New York City institution. Pat's reverence and passion for his subject both teach and inspire.
20. Converse Chuck Taylor All-Star Chuck II – $74.95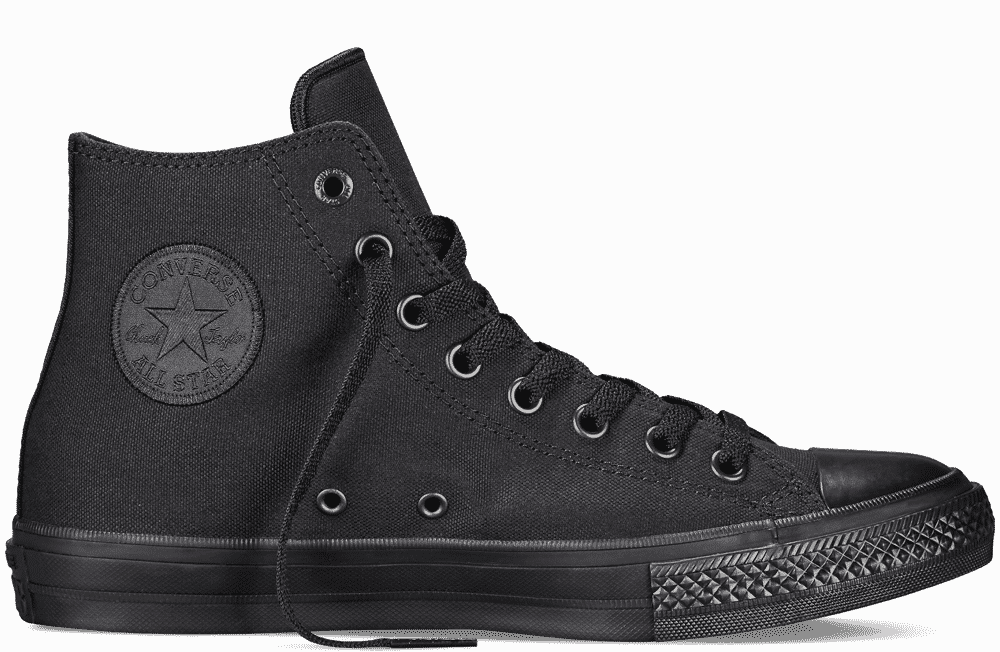 No better way to end a list of cool gift ideas for men than by having an old favorite as the exclamation point. Putting a modern twist on a classic, Converse updated its iconic sneaker with tougher materials, while keeping its signature look intact for vintage appeal. The Chuck II supports a padded tongue, micro-suede lining, and Nike Lunarlon foam impact-absorbing technology for exceptional comfort. These are the casual high-tops to own this season.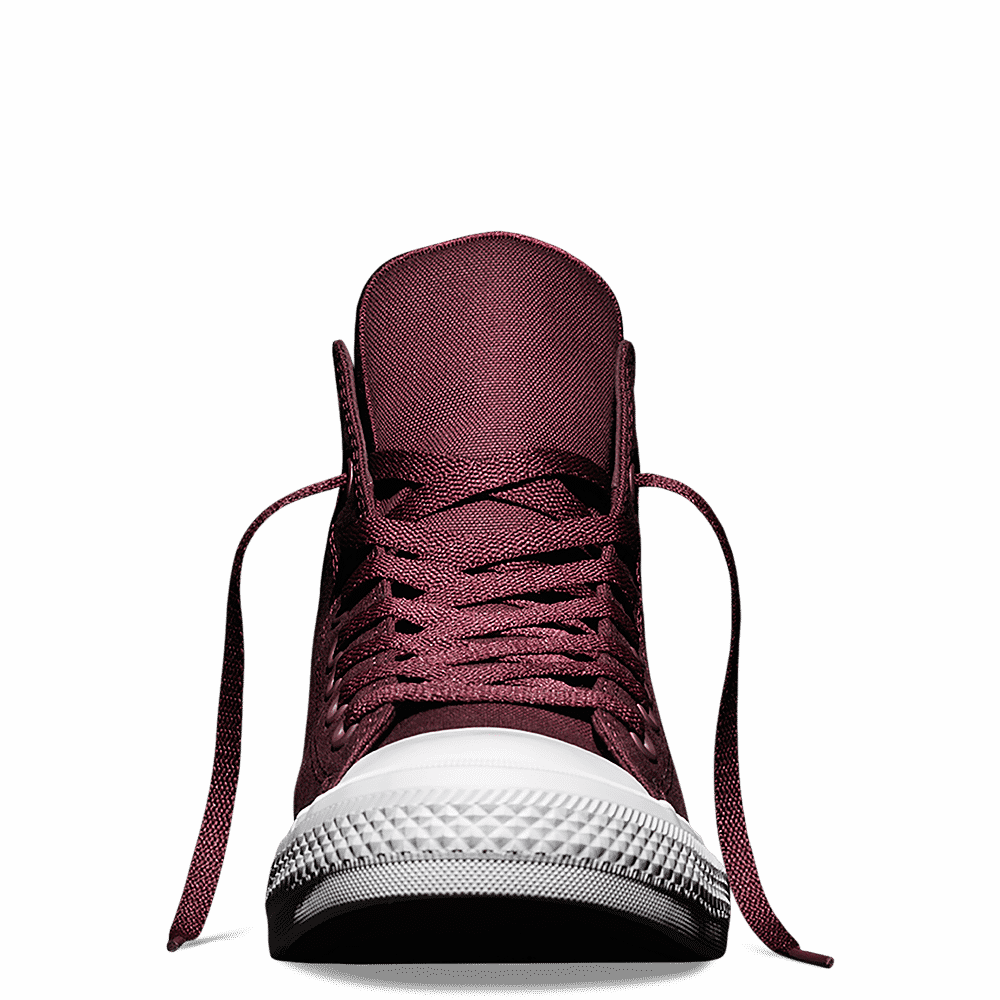 As always let us know what you think about our Top 20 Cool Gift Ideas For Men by leaving a comment below or reaching out to us on Twitter and/or Instagram @TheGuyBlog.
DISCLAIMER: Some of the links in this article are affiliate links, this means that if you click on one of the product links, we'll receive a small commission. This helps support the website, YouTube channel and podcast, at no extra cost to you. You obviously do not have to use these links, however they are an easy way to help keep everything going.!
If you'd like to collaborate or reach out regarding sponsorship, product reviews, and more, you can email me here: orlando@theguyblog.com