There is always this debate on what is the best digital camera to buy; Who makes the best digital camera out there, Nikon or Canon. The reality, in my opinion, is that to name a camera the best it should be able to fulfill your individual needs.
Unless you're a professional photographer then these are the cameras I would recommend depending on your needs.
FOR THE GUY WHO LIKES ADVENTURES
If you enjoy the woods, the beach, hiking, climbing, you catch my drift than you need something light, something compact that can fit in your stuffed bags. You need a digital camera that can stand the worst of climate conditions and can keep up with you. So the best digital camera for the adventurous guy is:
OLYMPUS TG4 – $379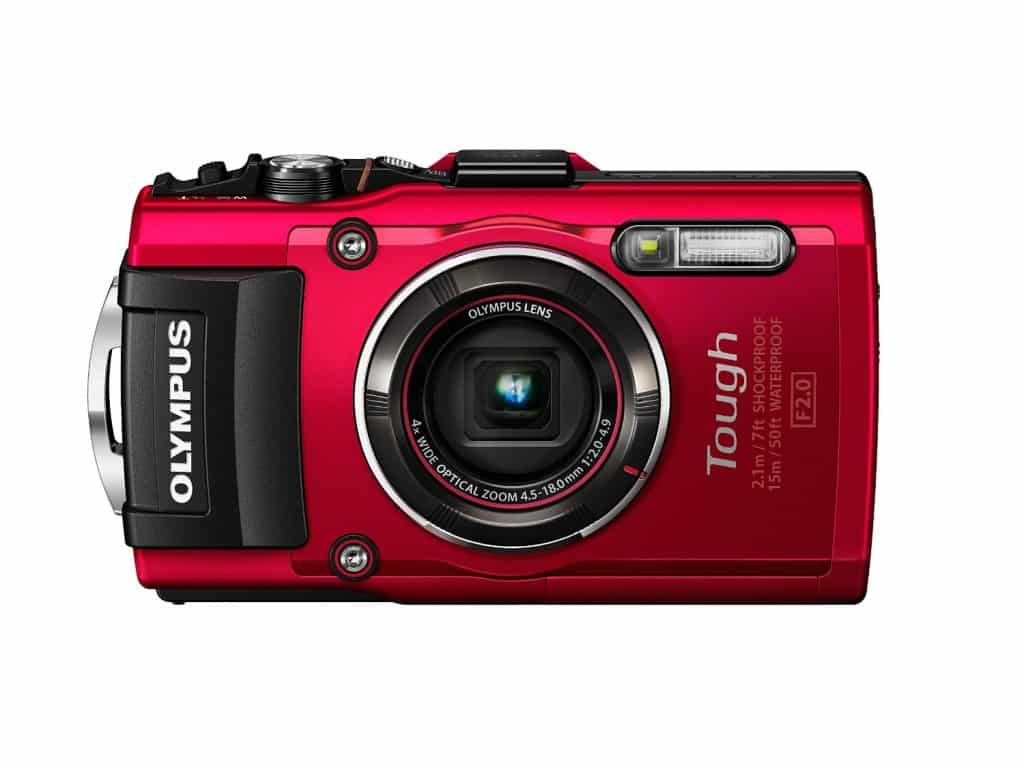 This camera is waterproof; it can be submerged down to 50 feet. It can be subjected to sand, can stand subzero temperature and can literally take a beating.
The battery life is the best of any waterproof camera, with a CIPA rating of 380 shots per charge. This number is calculated with GPS and Wi-Fi off, so expect a lot more drain when you're using either.
KEY FEATURES:
16 MP
4X wide-angle optical zoom with fast f2.0 high speed lens
Shockproof to 7 feet, Crushproof to 220 lb.
RAW capture, Underwater modes with Underwater HDR
Wi-Fi / GPS / e. Compass
1080P HD video
FOR THE GUY WHO LIKES THE RETRO LOOK
Although it may sound vain, this is what these type of cameras do, they make you look cool. Don't get me wrong, they can definitely deliver on performance and high quality images. If you are looking for a compact camera, with high quality image and that can pull off that retro look made famous in the old days, then this is my recommendation:
FUJIFILM X100T – $1099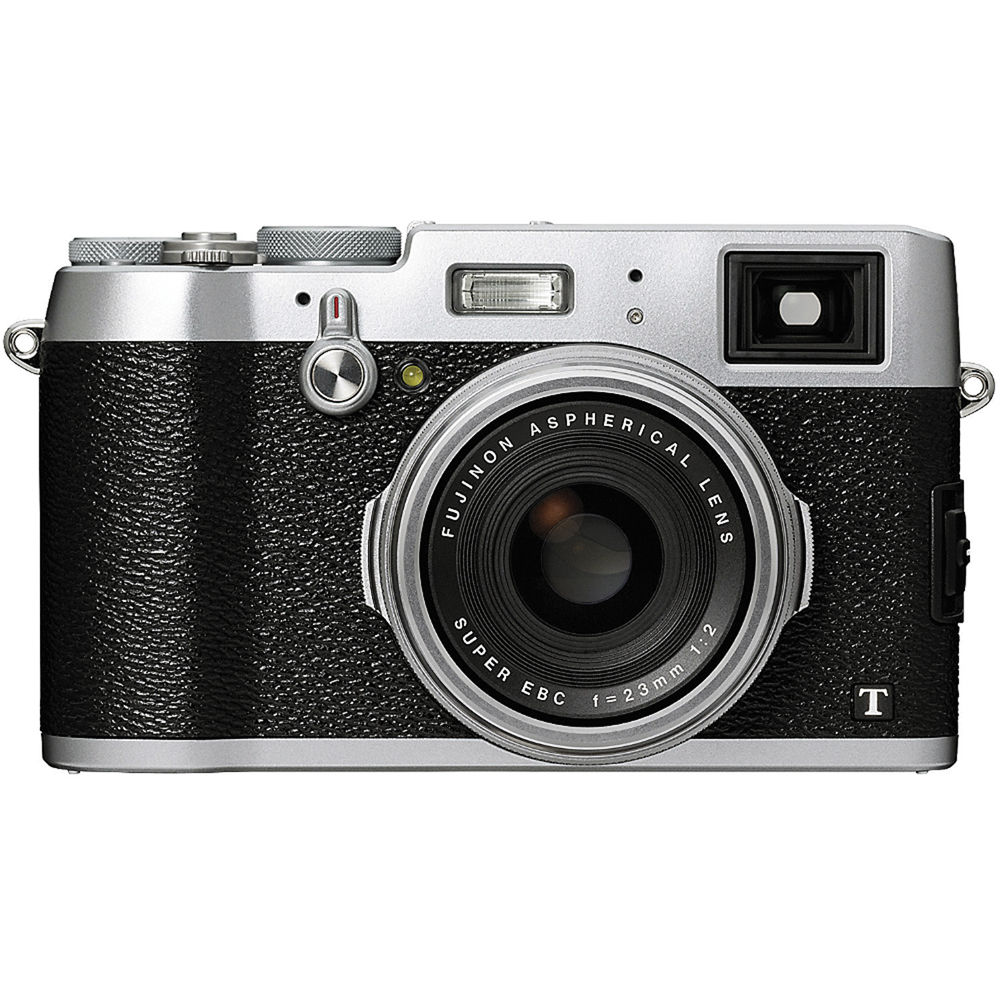 There are other cameras that can deliver this look, like the Leica M, but be ready to spend 7K for it. For the price, this camera has it all. The quality images this camera produces have been praised a lot.
It has a fixed 35mm lens and is equipped with a CMOS II APS-C size sensor.
To keep the retro look going, check out the camera's optional brown leather case.
KEY FEATURES:
APS-C 16.3MP X-Trans CMOS II Sensor w/ EXR Processor II
Newly developed Electronic Viewfinder allows for highly accurate manual focus.
NEW Electronic Shutter 1/32000 sec.
New Classic Chrome Mode expands Film Simulation Modes to 11 modes
Full HD Movies – 60fps, 50fps, 30fps, 25fps, 24pfs with exposure adjustment
FOR THE GUY WHO NEEDS THE PHOTOS NOW
Lets say you are traveling and instead of saying I'll send the pictures to you, you say give me a sec; wouldn't that be something? The digital age has given us many things that have made life easier, but some guys like the old school feel of holding a picture in their hand. What can be better than that? Having it in your hand seconds after taking it. For that you'll need our next camera:
POLAROID PIC-300 INSTANT FILM – $80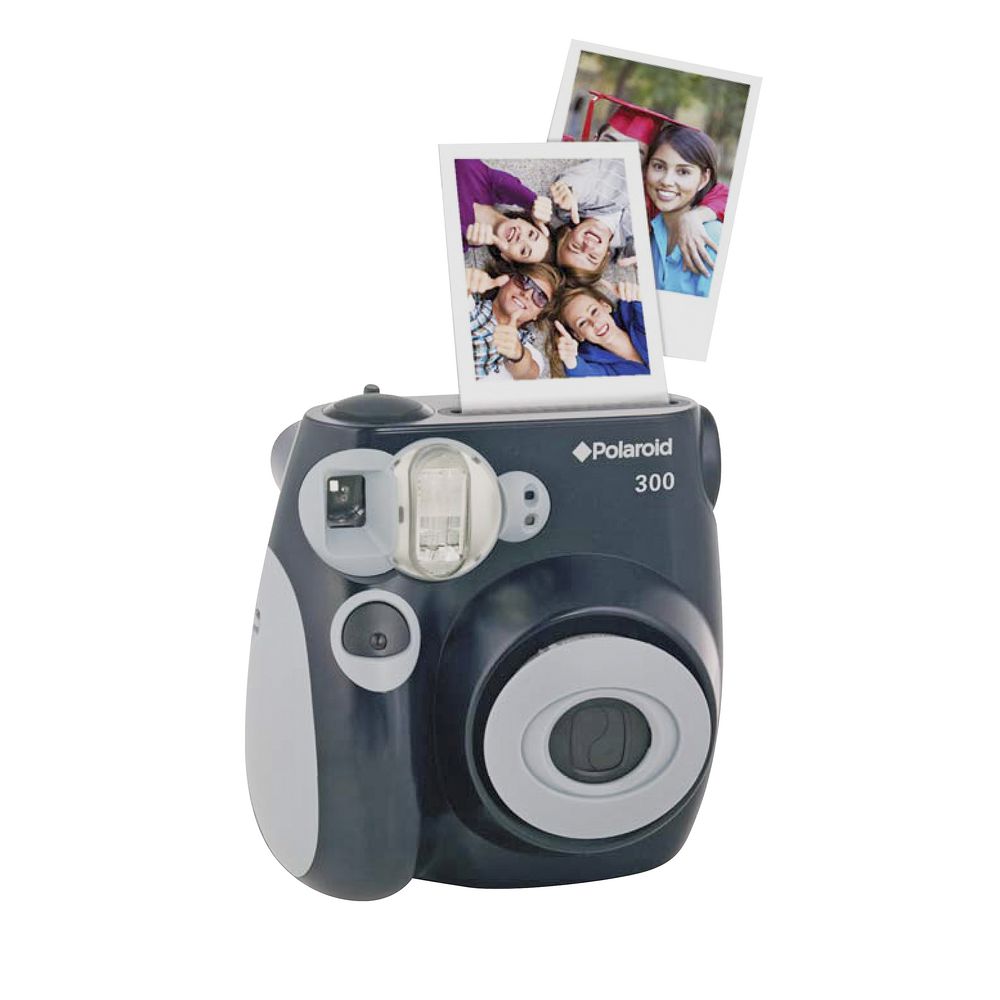 Polaroid has been at it since forever. I remember photographers back in the day using this camera for proofing purposes. In an era where everything is digital they have brought the awesomeness of a printed picture back.
KEY FEATURES:
Takes business card size instant color photos
Four scene settings help capture the perfect shot in any light
Works with Polaroid 300 Instant Film
Automatic Flash feature
1/60 sec electronic shutter
Auto flash in low light, auto adjust
Electronic shutter 1/60 second
FOR THE GUY WHO LIKES TO GO LONG
If you are the kind of guy who likes to shoot landscapes but at the same time would like to sit on a bench and take a picture of the last floor of a 100 story building then there is only one camera for you.
NIKON COOLPIX P900 – $596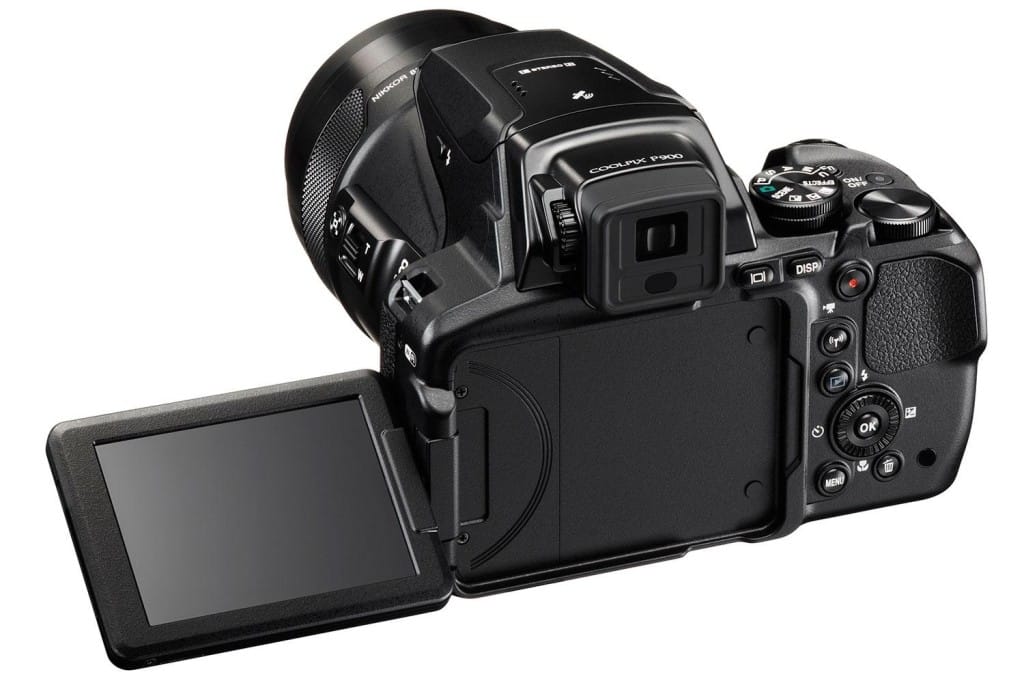 This camera is pure awesomeness, I mean it carries a whopping 24 – 2000mm lens, let me write it in case you thought I placed an extra zero, TWO THOUSAND millimeter lens! And it can go all the way to 4000mm in Dynamic Fine Zoom. This is perfect if you like to shoot wildlife. The downside is there Is no raw, no GPS but hey you can take a picture of the moon, literally!
KEY FEATURES:
83x Optical Zoom, 166x Dynamic Fine Zoom super telephoto lens
16 MP CMOS image sensor
Full manual exposure control
Swiveling Vari-angle display and high-resolution eye-level viewfinder
Built in Wi-Fi and Near Field Communication (NFC) for instant sharing
FOR THE GUY WHO LIKES THE NIGHTLIFE
Nightlife photography is a subject on its own. Taking a good photo at night requires some technical ability. Finding the best digital camera to do this, not so easy either. You need to know how to control your ISOs, your shutter speed and even the use of flash or natural lighting. My recommendation for this category is based on a camera that is compact so you can comfortably go out with at night and that meets the specifications needed to achieve good quality night pictures.
SONY CYBERSHOT DSC-RX100 – $948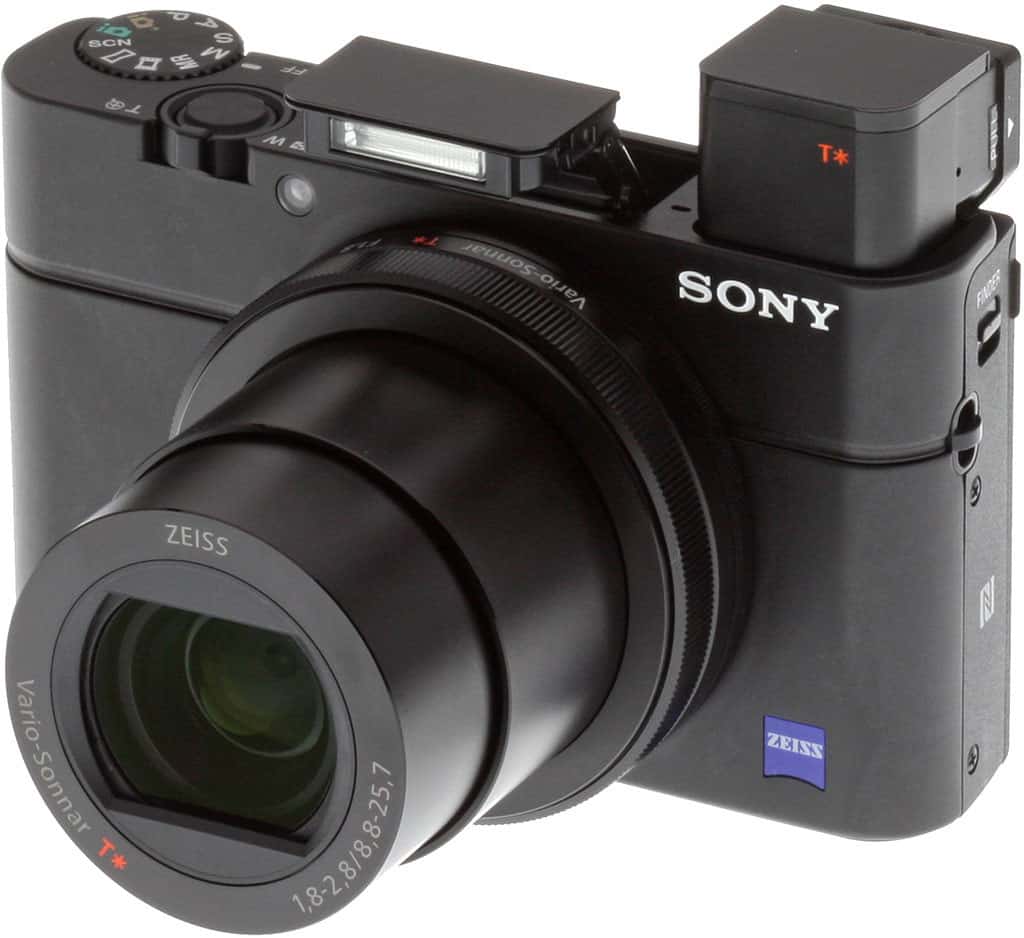 This is the perfect camera for a professional photographer that wants a compact and carry everywhere camera for his non paying jobs. It carries a F1.8 high quality ZEISS Vario-Sonnar lens, the BIONZ processor for noise reduction and the CMOS EXMOR sensor for efficiency in low light conditions. The ISO ranges from 125 to 6400.
KEY FEATURES:
1 MP 1″ Exmor RS stacked back illuminated CMOS,
High resolution 4K movie recording with direct pixel readout and no pixel binning
Super slow-motion movie3 HFR (High frame rate) up to 960 fps (40x)
Super-speed Anti-Distortion Shutter at max. 1/32000 sec. up to 16fps,
Bright F1.8- F2.8 ZEISS Vario-Sonar T* lens (24-70mm),
Retractable XGA OLED Tru-Finer viewfinder and Sharp 3″ multi-angle LCD
Connectivity to smartphones via Wi-Fi and NFC w/ camera apps,
Dual record of 16.8MP photos while shooting movie w/ auto settings
Enhanced pro-video functions and NTSC switchable
These are our best digital cameras for every type of guy out there. If we missed something  or if you have any suggestions for best digital camera, please comment below. Feel free to share.
As always let us know what you think by reaching out to us on Twitter and/orInstagram @TheGuyBlog