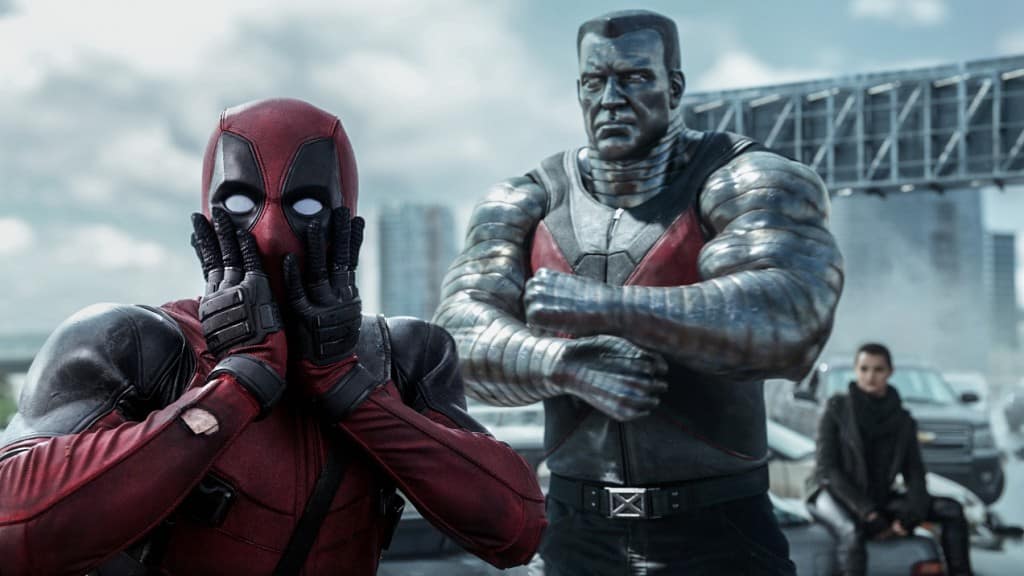 DEADPOOL KILLS THE BOX OFFICE! You heard right ladies and gentlemen! You know what that means… it's time to celebrate! Deadpool soared to a head-turning, historic opening weekend at the box office with $135 million, according to studio estimates.
It's the biggest opening weekend in 20th Century Fox's history, bigger than any of the prior X-Men films and larger than any of their six Star Wars entries. Regarding comic book movies, it's the seventh-biggest such debut of all time, behind only two Avengers films, two Dark Knight pics, Iron Man 3 and Spider-Man 3.
Concerning non-sequels, it's right between The Hunger Games ($152m) and Man of Steel ($128m). So yeah, friggin Deadpool opened bigger than a Chris Nolan-produced Superman reboot. You know what that means, we can honestly say DEADPOOL KILLS SUPERMAN… at the box office, sorta. Its alleged $150 million four-day debut is the 18th largest four-day total ever, sandwiched between Twilight Saga: Breaking Dawn part I and Twilight Saga: Breaking Dawn part 2.
The R-rated superhero movie, with Ryan Reynolds as Marvel's foul-mouthed, irreverent Deadpool, destroyed box office estimates in style, breaking a series of records. Deadpool is now:
The biggest R-rated opening (beating 2003's The Matrix Reloaded, $91.8 million)
The biggest February weekend and biggest President's Day four-day weekend (beating 2015's Fifty Shades of Grey,$85.2 million for the former and $93 million for the latter).
Deadpool is expected to take an overwhelming $150 million over the full four-day holiday weekend in the local market.
Deadpool earned an additional $125 million overseas, bringing its total global opening to a massive $275 million.
Here are the Top 10 domestic box office estimates via Rentrak:
1. Deadpool $135 million
2. Kung Fu Panda 3 $19.7 million
3. How to Be Single $18.8 million
4. Zoolander 2 $15.7 million
5. The Revenant $6.9 million
6. Hail, Caesar! $6.6 million
7. Star Wars: The Force Awakens $6.2 million
8. The Choice $5.3 million
9. Ride Along 2 $4.1 million
10. The Boy $2.9 million
I cannot think of a better way of ending this post than by saying thank you to Ryan Reynolds and Director Tim Miller for making this awesome movie and staying unbelievably true to the source material.