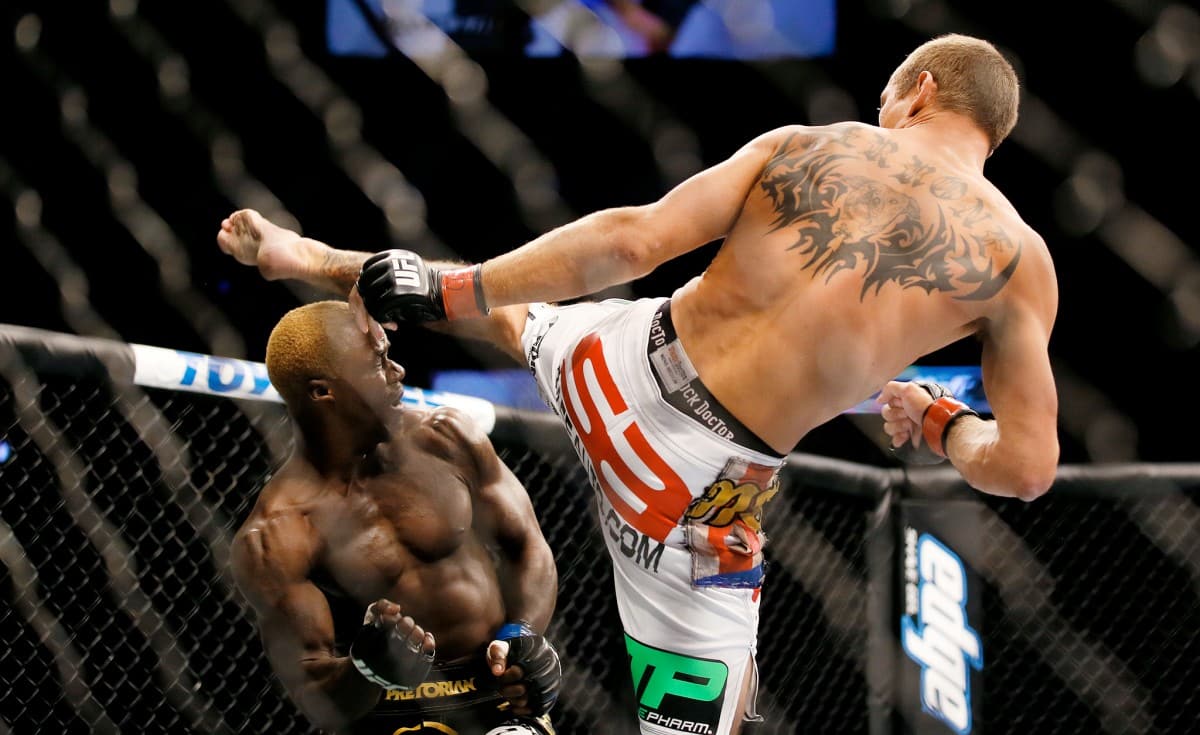 Ok, after watching yet another entertaining fight in which Donald Cerrone was involved and won, I had to ask, is he still underrated? I mean, every time I see him fight, he's a beast. He comes ready, he puts on a show and he fights to finish, what else could you ask for? And he wears an awesome cowboy hat!
Now really, can he improve? Of course. But so can everyone else in the division. The Cowboy is one of the most interesting and entertaining fighters in the lightweight division. Plus his "fight anyone, any time" attitude has to put him high on Joe Silva's  and Dana White's list of favorite fighters. Truth is, Cerrone gets the job done. Even when he loses, it's a fight I want to watch again.
When he was in the WEC I thought he was a good fighter, now in the UFC he's proving to be a great one. Honestly, I expect him to become somewhat elite. Maybe not like Silva or GSP, but the guy has the attitude and the work ethic and he clearly learns from his mistakes and improves from fight to fight. When a fighter can do that in the UFC it's time to start paying attention because a title shot can't be too far ahead. Yes, the lightweight division in the UFC is stacked, but the cream always rises and that seems to be happening here.
What do you guys think about Donald "The Cowboy" Cerrone?
FOLLOW ME:
Twitter:   @TheGuyBlog
Youtube: The Guy Blog