UFC 196 is upon us and despite the loss of Rafael Dos Anjos, the main event seems to be just (if not more) interesting today than it was a couple of weeks ago. With the introduction of Nate Diaz AKA The American Ninja, we have a must see pay per view on our hands. Yes, Cerrone was a possible (and some would say a better) option to take this fight on short notice, but after seeing the press conference with Diaz and McGregor, you know that the right choice was made.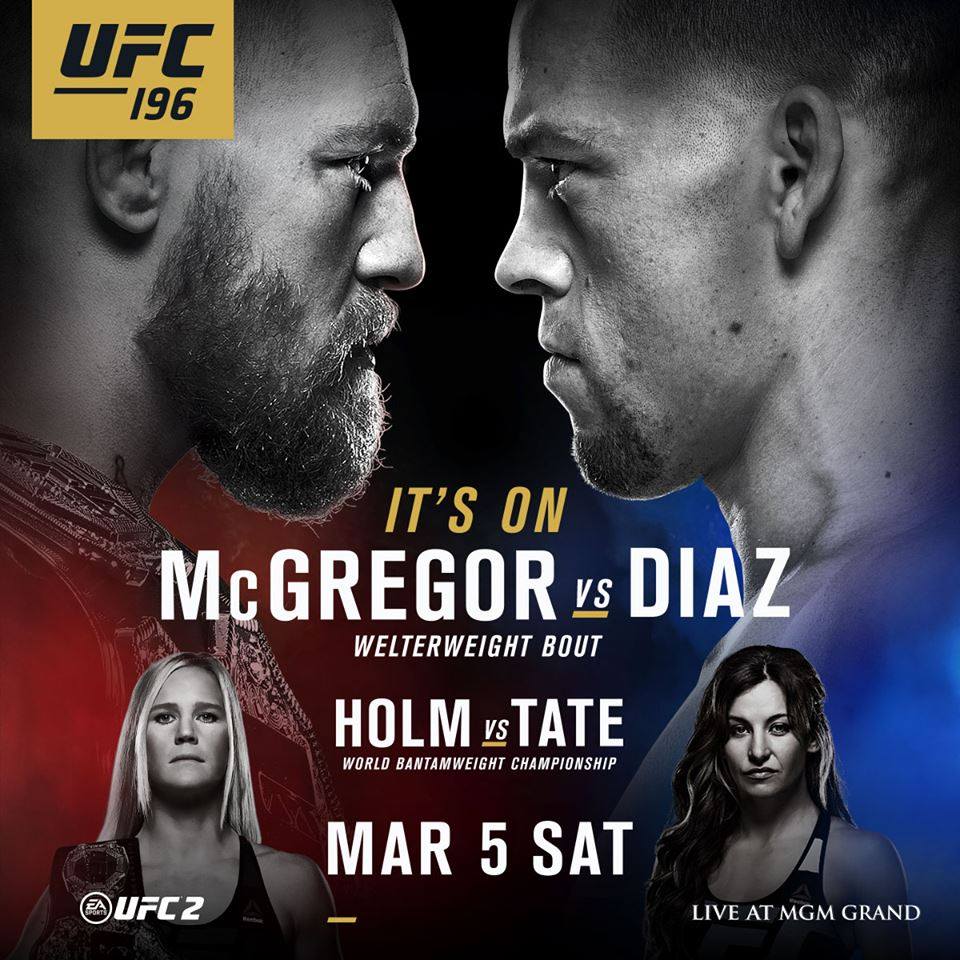 On top of the we have an awesome co-main event with the current women's bantamweight champion and Ronda Rousey destroyer Holly Holm versus the always dangerous Miesha Tate. UFC 196 promises to be one of the best fight cards in recent memory.
If you're not sure if this is a PPV to watch, then check out the press conference video (courtesy of MMAWeekly.com) and then tell me you're not hyped.