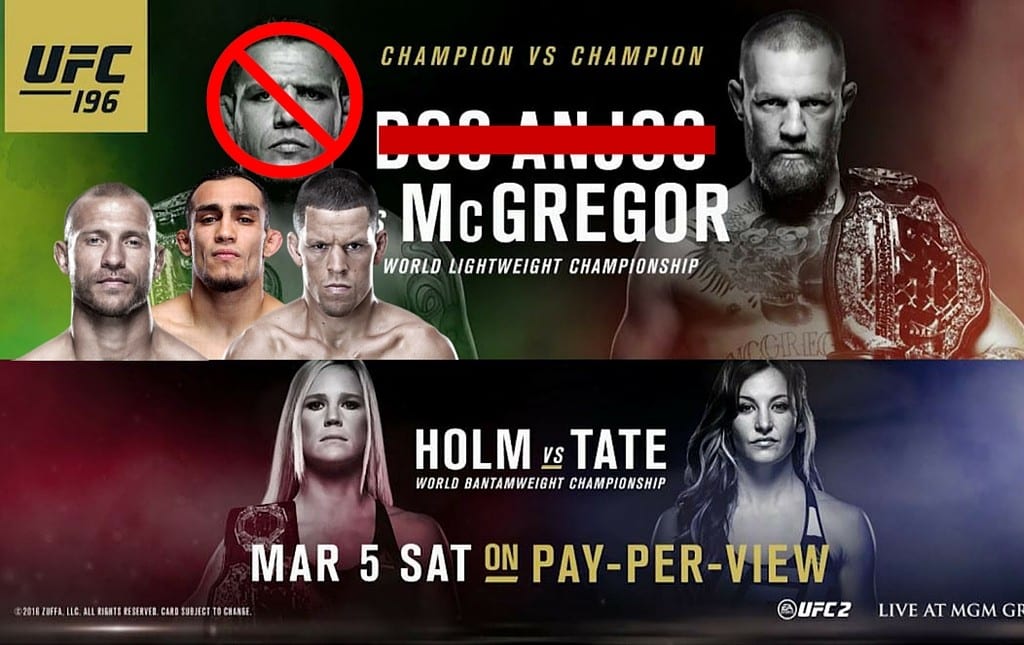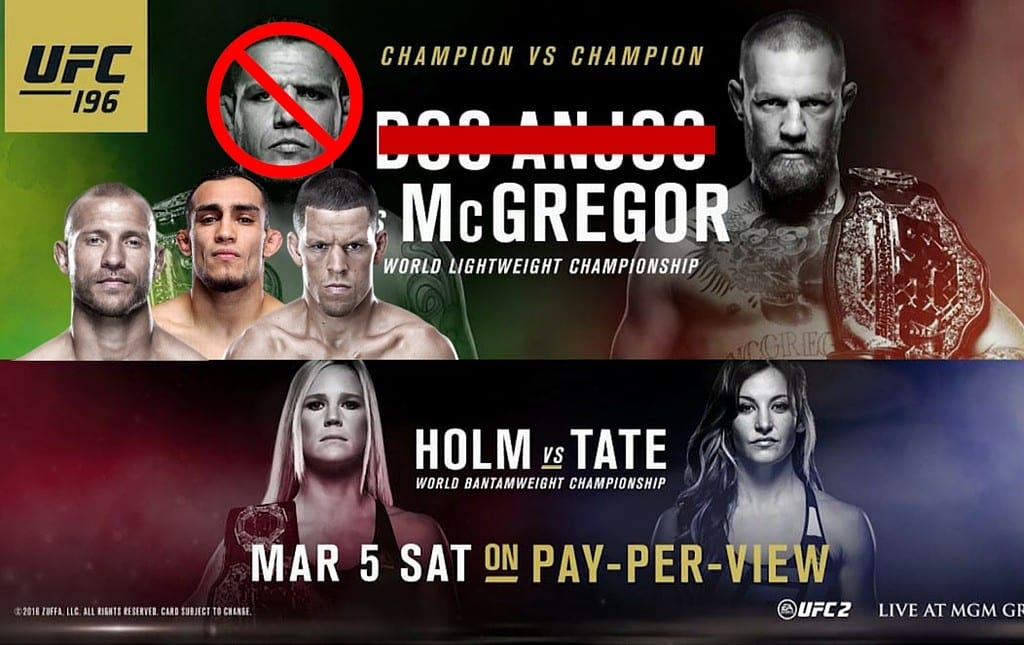 Rafael Dos Anjos has been injured (broken foot) and is out of his UFC 196 Super Fight versus the human headline generator Mr. Connor McGregor. That leaves this God forsaken PPV and it's headliner in need of an opponent and right away 3 names have come up repeatedly:
Donald Cerrone
Nate Diaz
Tony Ferguson
Now, you might be thinking about some other names to fill in that main event spot at UFC 196. But because it is such short notice has added to the aggravation of finding a viable opponent for Connor McGregor. Jose Aldo is out, he declined due to not being in fighting shape. Frankie Edgar is out, he got bit by the injury bug too.
So, what do you think?
[yop_poll id="1″]