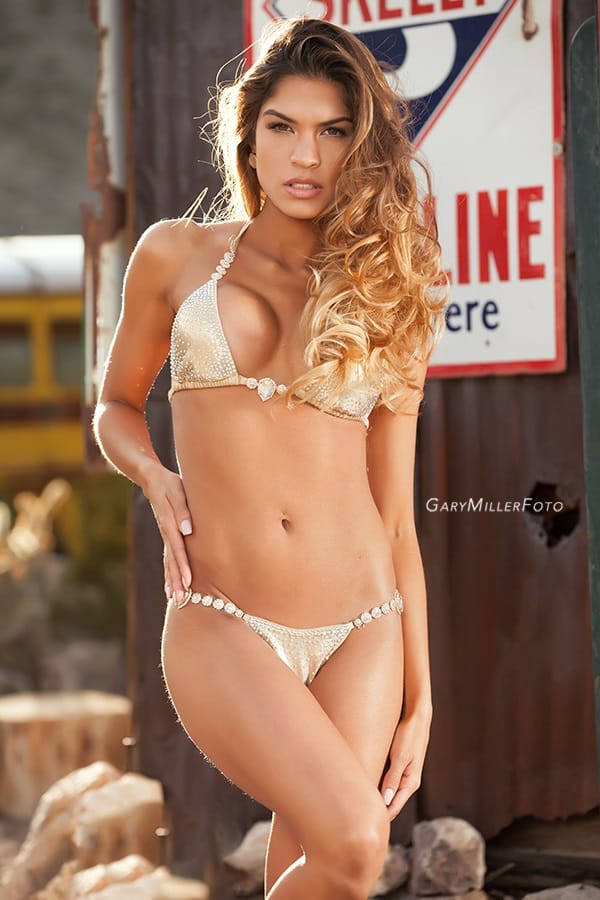 While going through Instagram and looking for people to collaborate with on articles and ideas for The Guy Blog we stumbled unto the account of the stunning model Alessandra Sironi. With 5 years of  experience in print, editorial, catalog, commercial, fashion, swimwear, underwear and lingerie. She's done it all, event producer, radio host, brand ambassador, marketing creative to filmmaker and to top it all off, she's ready to continue her journey as a multifaceted creative professional that's full of surprises.
Besides all the aforementioned talents we already mentioned, Alessandra still has much more to offer. Some other skills she's proven to have mastered are:
Dancer ( Flamenco, Hip-Hop and Salsa)
Video Editing
Video Production
Creative Director for photoshoots
After looking through her account, which is uniquely organized and amazing to look at, on more than one level, we knew we had to have her on The Guy Blog. We decided to reach out and learn more about this exotic beauty. Afterwards we were inspired to create the "TGB FitGirl of the Week" and have start out with the multifaceted Alessandra Sironi. To learn (and see) more about here, see below.
[su_custom_gallery source="media: 1275,1272,1270,1269,1268,1267″ link="lightbox" width="100″ height="100″ title="never"]
How many times a week do you train?
I train 4 to 5 times a week.
What is your favorite exercise and why?
My favorite one is squats. It's the exercise I feel the most and see more results with.
What are some of your hobbies?
I'm a video editor. I have my own film production company.
I'm also a dancer (hip hop, salsa and flamenco) and I'm a full time model.
What is the idea of a perfect man for you?
Someone you can trust with your eyes closed.
What is your favorite TV show?
New Girl and Games of Thrones.
What kind of movies do you like?
Suspense.
If you want to learn more about Alessandra, this beautiful model has a website www.AlessandraSironi.com.
Also you can follow her on social media at: