After years of drinking other peoples' beers, Stone Cold Steve Austin has finally gotten himself into the brewing side of things. Below is his tweet letting the world know the good news!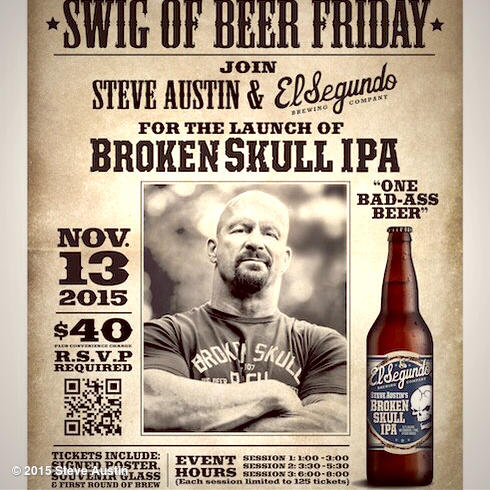 Proud to announce my new beer w @ESBCBrews. Broken Skull IPA. One bad ass beer. #cheers

— Steve Austin (@steveaustinBSR)
Officially named the Broken Skull IPA, Austin teamed up with the El Segundo Brewing Company in California to create the concoction.

The beer, which will debut to the public on November 13, is described as being for "the working man and woman."

This is bound to be some good beer… cause Stone Cold said so!