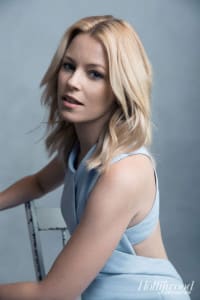 So, the new trend in Hollywood is either remake, reboot or have the retelling of a story but with a different origin. Hollywood is at it again, this time with The Power Rangers.
I was sort of excited when I first heard that they were making a Power Rangers movie, I mean I even had action figures of each one.
As the casting was revealed I was disappointed in seeing how they changed ethnicities and how young and not Power Rangy looking the guys were but then something amazing happened.
Lionsgate officially announced that actress Elizabeth Banks (The Hunger Games) has signed on to play the villain in the upcoming Power Rangers reboot. She will be playing none other than the evil witch Rita Repulsa.
The other members of the cast include Dacre Montgomery who will play Jason aka the Red Ranger with RJ Cyler as Billy the Blue Ranger, Naomi Scott (The Martian) as Kimberly aka the Pink Ranger, Ludi Lin as Zack aka the Black Ranger, and musician Becky G. as Trini aka the Yellow Ranger.
Screenwriters Zack Stentz and Ashley Miller (X-Men: First Class, Thor) wrote the screenplay for Power Rangers, which is described as a modern reinvention of the long-running franchise. In it, a group of ordinary high school kids find themselves infused with extraterrestrial powers and must harness those powers as a team to save the world. Original creator Haim Saban is acting as producer along with Brian Casentini and Allison Shearmur.
"Power Rangers" still remains as one of the top-rated and longest running boys live-action series in television history. The series follows the adventures of a group of ordinary teens who "morph" into superheroes and save the world from evil.
The movie is set to be directed by Project Almanac's Dean Israelite, the movie will debut in theaters on March 24, 2017