In a shocking turn of events, Phil "CM Punk" Brooks, one of the most influential figures in the professional wrestling industry, has been dismissed by All Elite Wrestling (AEW). The decision came in the wake of a backstage altercation with Jack Perry, widely known as "Jungle Boy," during the All In event at Wembley Stadium in London.
The Incident that Led to the Termination
The final incident that led to the termination of CM Punk from AEW reportedly stemmed from a disagreement over the use of real glass in a wrestling spot. Punk, a seasoned veteran and a prominent figure in the wrestling world, objected to Perry's intention to use real glass during their confrontation on AEW's Saturday night show, Collision, a week ago.
During the All In pre-show, Perry seemed to reference the incident in a taunting manner. Pointing to a car's windshield, he uttered, "It's real glass, cry me a river." This statement reportedly incited a physical confrontation backstage between Punk and Perry.
Although reports vary regarding the severity of the altercation, multiple sources confirmed that the incident escalated, leading to Punk initiate the confrontation, physically assaulting Perry. The episode unfolded in front of AEW owner Tony Khan, who was reportedly lunged at by Punk while he was trying to help CM Punk calm down and get the altercation broken up.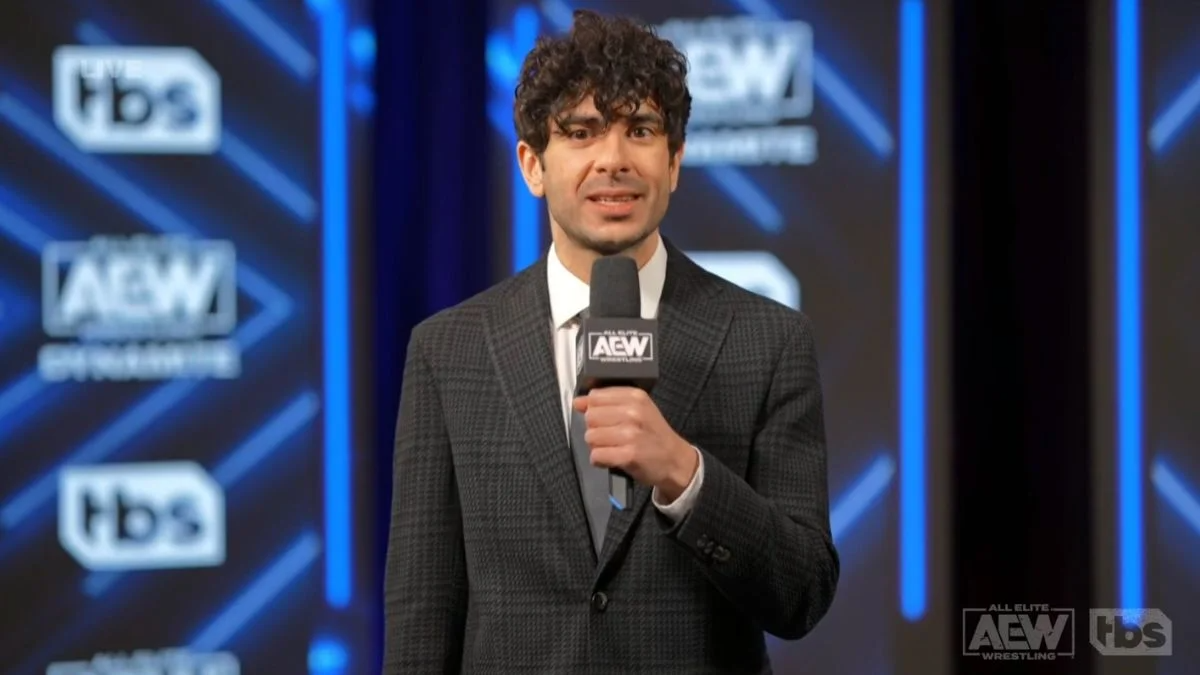 AEW's Official Statement
Following the incident, AEW launched an internal investigation which culminated in Punk's termination. In their official statement, AEW clarified that the decision to fire Punk was in the "best interests" of the company's talent and staff. The statement read:
"The termination follows a weeklong internal investigation of an incident occurring backstage at AEW — All In London on Sunday, August 27. Following the investigation, the AEW Discipline Committee met and later convened with outside legal counsel before making a unanimous recommendation to Khan that CM Punk be terminated with cause."
Tony Khan, in his statement, expressed regret over the situation, stating:
"The termination of his AEW contracts with cause is ultimately my decision, and mine alone. Of course, I wish I didn't have to share this news, which may come as a disappointment to many of our fans. Nevertheless, I am making the decision in the best interests of the many amazing people who make AEW possible every week — our talent, staff, venue operators and many others whose efforts are unsung but essential to bringing our fans great shows on television and at arenas and stadiums throughout the world."
The Impact on AEW's Future Events
With Punk's abrupt departure, AEW is expected to face significant challenges. Punk's termination comes just two days before the All Out pay-per-view event in Chicago, Punk's hometown. It's speculated that the fans may voice their displeasure over Punk's dismissal.
However, in a bid to mitigate the potential backlash, AEW announced the presence of Basketball Hall of Famer and Chicago Bulls legend Dennis Rodman at the Collision event on Saturday night.
Punk's Wrestling Career: A Look Back
Punk, a two-time AEW champion and five-time world titleholder at WWE, has been a dominant figure in the wrestling industry. He made his AEW debut in 2021 after a hiatus of more than seven years from wrestling.
Punk's tenure with AEW was marred by controversies and physical altercations, including a notorious "Brawl Out" incident with the Young Bucks, Kenny Omega, and others after All Out in 2022. Despite these controversies, Punk remained a central figure in AEW's programming, particularly on the Collision show.
What Lies Ahead for CM Punk?
As Punk departs from AEW, it prompts questions about the future of his wrestling career. Although he left WWE on bad terms in 2014, it's plausible that WWE could show interest in a performer of Punk's caliber.
However, a lawsuit seems inevitable, given Punk's potential financial loss and reputation damage resulting from his AEW dismissal. This could lead to a negotiation between Punk and AEW, possibly resulting in a financial settlement in exchange for Punk's silence on the matter and a non-compete agreement.
Final Thoughts
The dismissal of CM Punk from AEW marks a dramatic chapter in the world of professional wrestling. While fans and industry insiders alike grapple with the shocking news, the focus now shifts to the aftermath of this decision and the implications for Punk's wrestling career. One thing is for sure: the wrestling world won't be the same without the controversial and charismatic Phil "CM Punk" Brooks on our TV screens every week.