When it comes to becoming a Youtuber, an amateur filmmaker or just getting into filmmaking as a hobby, you want to have the right gear to start out. Now, I suggest that you start with what you can afford before investing a lot of money into expensive cameras, only to find out that you would rather do a podcast or start a blog than have to work with video consistently.
You can start with your filmmaking career with your cellphone and just get a tripod or stabilizer for your phone (like these you can find here). Your phone, if purchased in the last 4-5 years is most probably capable of recording 1080p, if not 4k video. Accessories for your phone, like lenses, stabilizers and more will be less expensive than they would be for a professional camera, thus being a great way to dip your toes in the waters of filmmaking and learning if this is truly the best medium for your creative voice.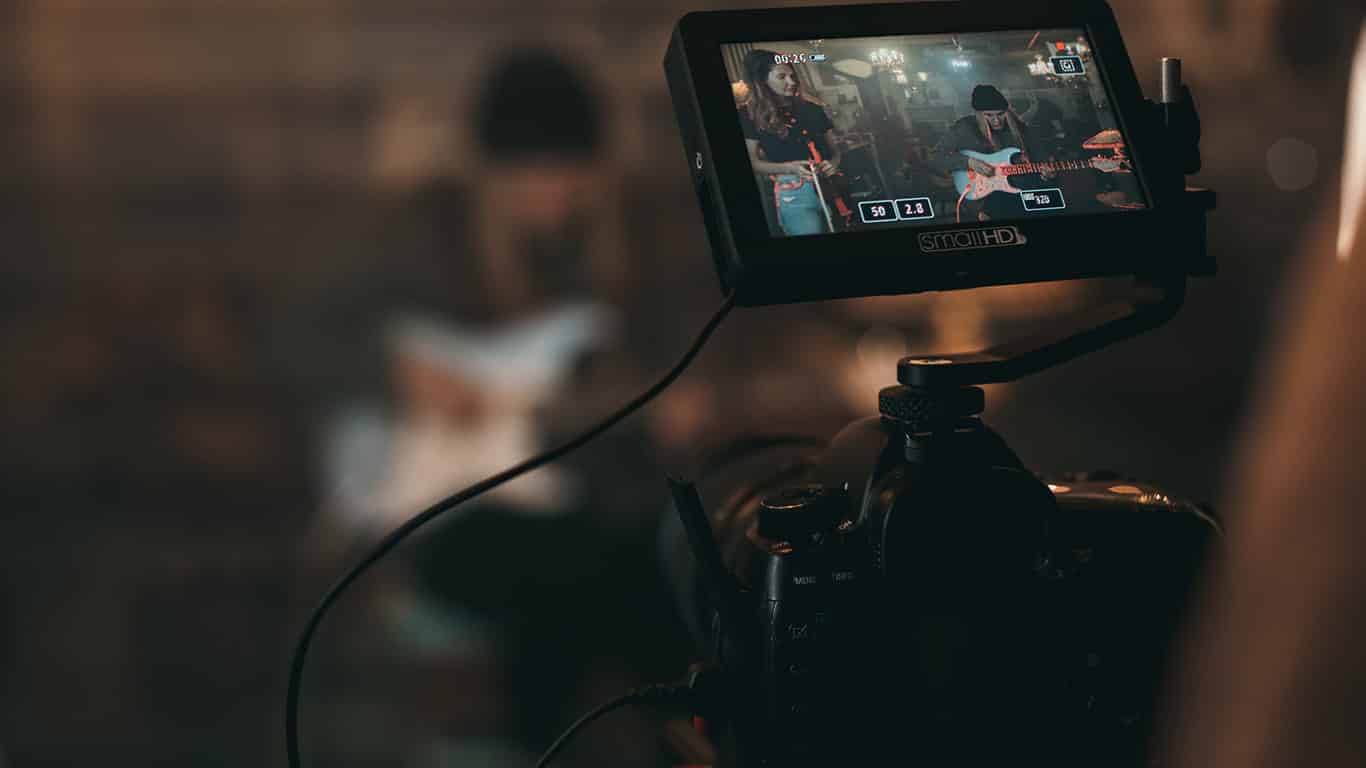 Now, you're past shooting videos with your cellphone and are ready to upgrade your YouTube camera kit. Then when looking for the best camera for YouTube vlogging it is important to consider things like budget, portability, image and audio quality, recording time, and battery life. The best camera for YouTube or vlogging depends on what type of video you are trying to shoot and what your style and subject matter is. Below you will see some great options whether you are starting out and have a small budget or are ready to go full on indie filmmaker mode, we have a camera for you. Let's get started!
The GoPro HERO7 Black Camera offers the best of all GoPro models, it has a 12MP low-light sensitive sensor, 4K up to 60 FPS, Protune, and built-in waterproofing. The HERO7 improves on these specs by adding expanded creative features. Here are the new multimedia-friendly tools and enhancements offered in GoPro's latest flagship camera:
HyperSmooth Video (gimbal-like stabilization built right into the camera)
Portrait Mode (front and rear displays will reorient for vertical shooting)
Live Streaming (automatically shares real-time footage to Facebook, Twitch, YouTube, Vimeo, and more.)
The GoPro HERO7 is perfect for adventurers, sports shooting, vacations, vlogging, and all kinds of first-person-perspective footage.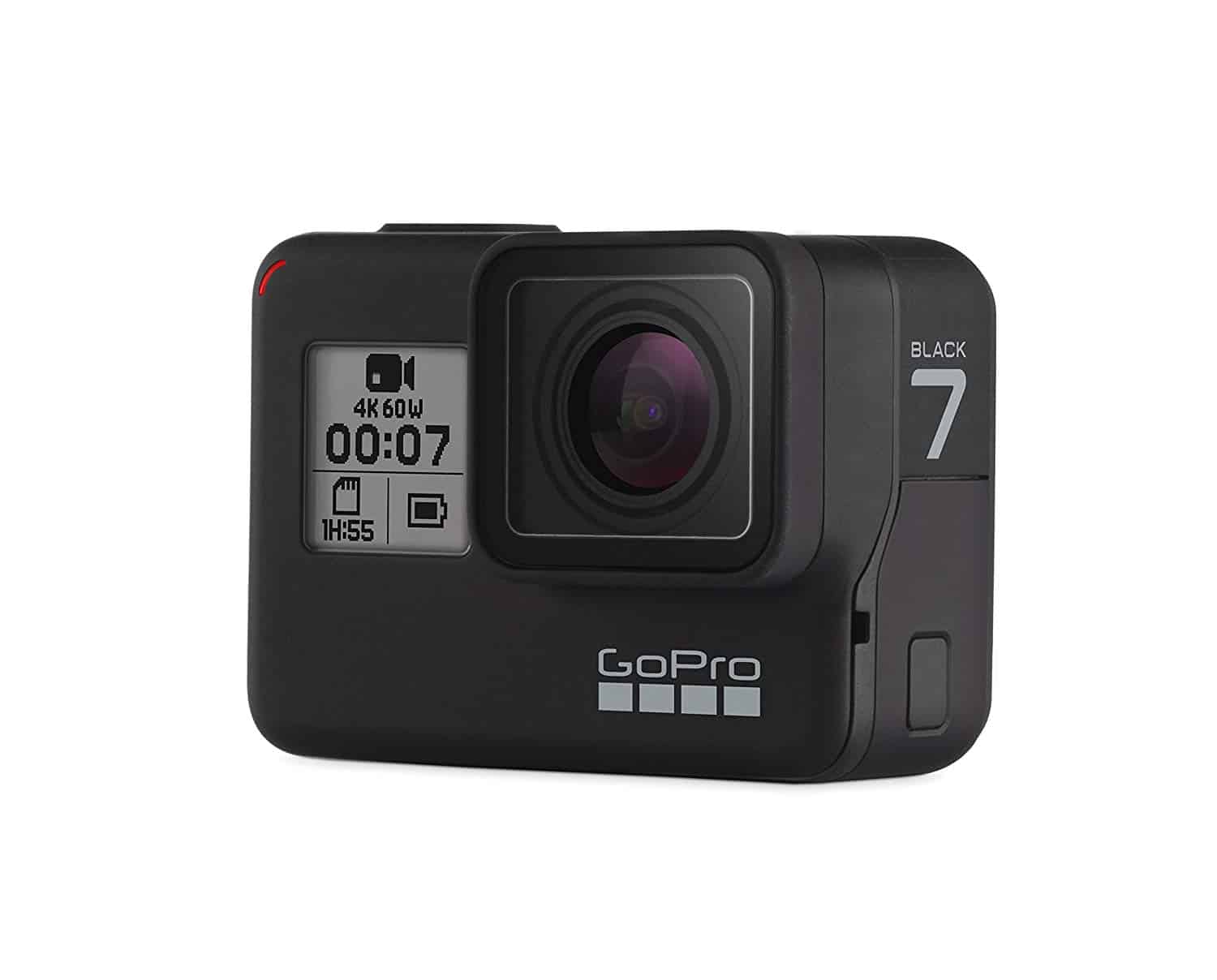 The Canon EOS Rebel T7i Digital SLR Camera includes feature-rich video options without sacrificing the sleek and portable form factor the Rebel line is known for. It has the much loved 24.2MP sensor but with expanded ISO capabilities and the first in the series to sport a 45-point, all cross-type AF system within the optical viewfinder. It features on-sensor Dual Pixel CMOS AF for even quicker, more accurate, and smooth performance when shooting stills or video in Live View.
Movie Servo AF mode along with the LCD's Touch AF system allows for easy and natural-looking rack focusing when changing subjects or distances. The Canon EOS Rebel T7i Digital SLR Camera is ideal for beginners, seasoned shooters looking for an affordable option for a second shooter or BTS shooter, traveling, and events.
The Sony a7R III is equipped with internal 4K shooting and S-Log2 and 3 for better gradation from shadows to midtones and a wide dynamic range of up to 14 stops – a lot of flexibility for post production. Enjoy the new Hybrid Log-Gamma picture profile, which supports high dynamic range, helps prevent blocked shadows or blown highlights, and creates instant, lifelike footage without further color grading. All of this dynamic range also serves photographers, who get to enjoy 14-bit RAW output even in silent or continuous shooting modes. Compared to the a7R II, the a7R III has 2x faster AF speeds in dim lighting. The AF algorithm has been borrowed from the a9 so that high-resolution shooters can still enjoy lightning fast AF tracking. Additionally, the 5-axis image stabilization gives you a 5.5-stop advantage. Overall, the a7R III provides the flexibility you need for shooting or filming in even the most light-challenged environments.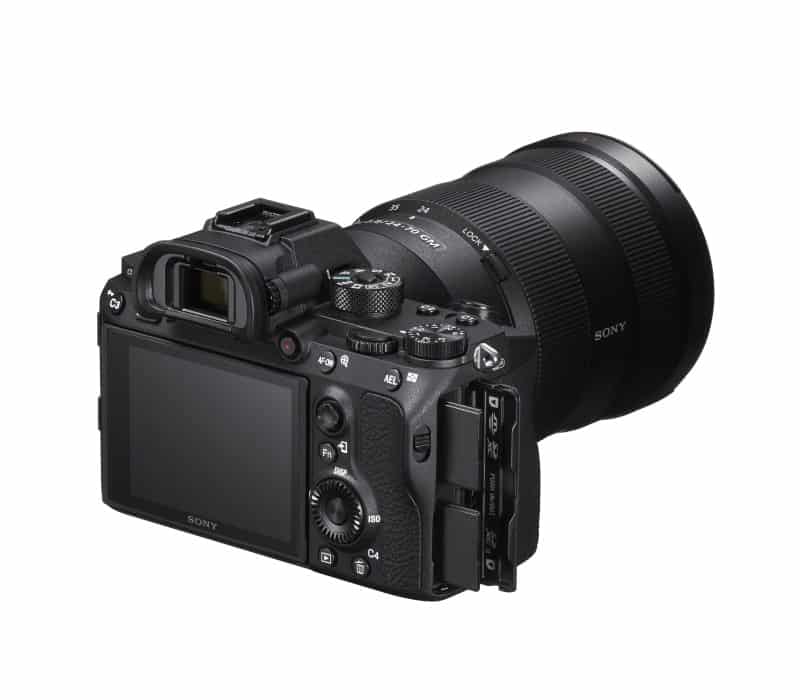 The Canon 5D Mark IV improves on the 5D Mark III with a boost in megapixels, ISO, shooting speed, a touchscreen LCD, built-in WiFi, and, most notably, with 4K video and Dual Pixel CMOS AF. Low light performance is improved overall with the DIGIC 6+ image processor, which can also shoot at a quicker 7 FPS over the 5D Mark III's maximum of 6 FPS.
There is a new AF Area Select button for much more immediate access to this setting, which is helped even further by an improved 61-point High Density Reticular AF for super fast tracking. Movie Servo AF and Dual Pixel CMOS AF provides very smooth rack focusing abilities directly from the touchscreen LCD. You can record DCI 4K at up to 30 FPS while also snagging 8.8MP stills from your footage.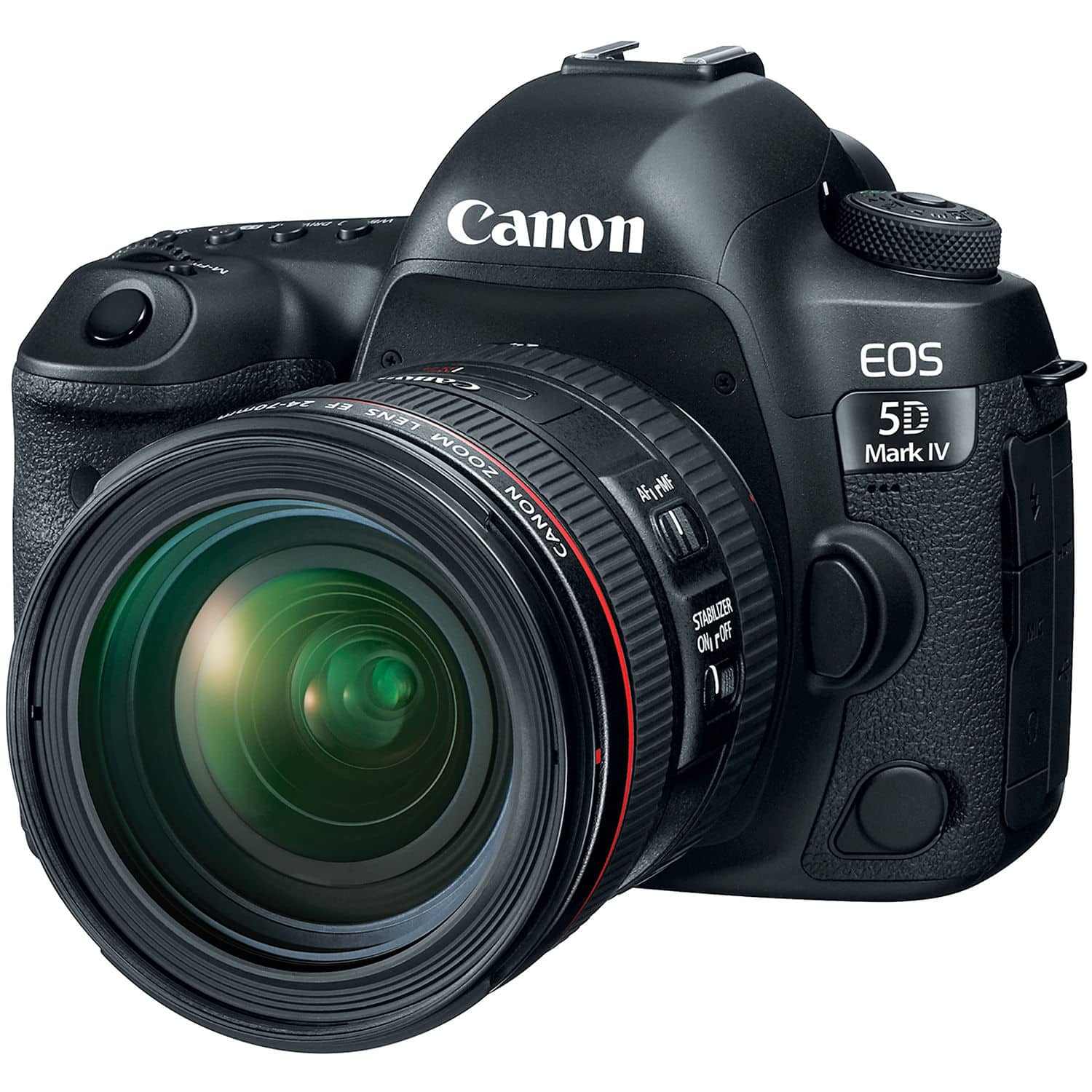 The Canon C200 is pretty much overkill for vlogging… but hey, you want to be more than a YouTuber, you may also want to do some filmmaking and if so, this is the camera for you. It's a big enough jump in price that it really is reserved for more formal filmmaking. But for special projects associated with your vlog or brand, it might be the right choice.
The Canon C200 is a versatile "ready to go" production camera that can record internal 4K RAW in Canon's Cinema RAW Light format as well as 4K UHD and Full HD in MP4 format. With 13 stops of dynamic range and ISO sensitivity up to 102,400, this camera maximizes light gathering on a sensor that also reduces data-readout time for fewer rolling shutter artifacts. Enjoy 60 FPS shooting rates in MP4 format up to 4K UHD on cost-saving SD cards or create stunning slow-motion footage with a maximum of 120 frames per second in Full HD.
Other features include a touchscreen monitor, a bright electronic viewfinder, built-in ND filters in 2/4/6/8/10 stops, a variety of ports (including 2 XLR inputs), assignable buttons, and a versatile handle with ergonomic handgrip.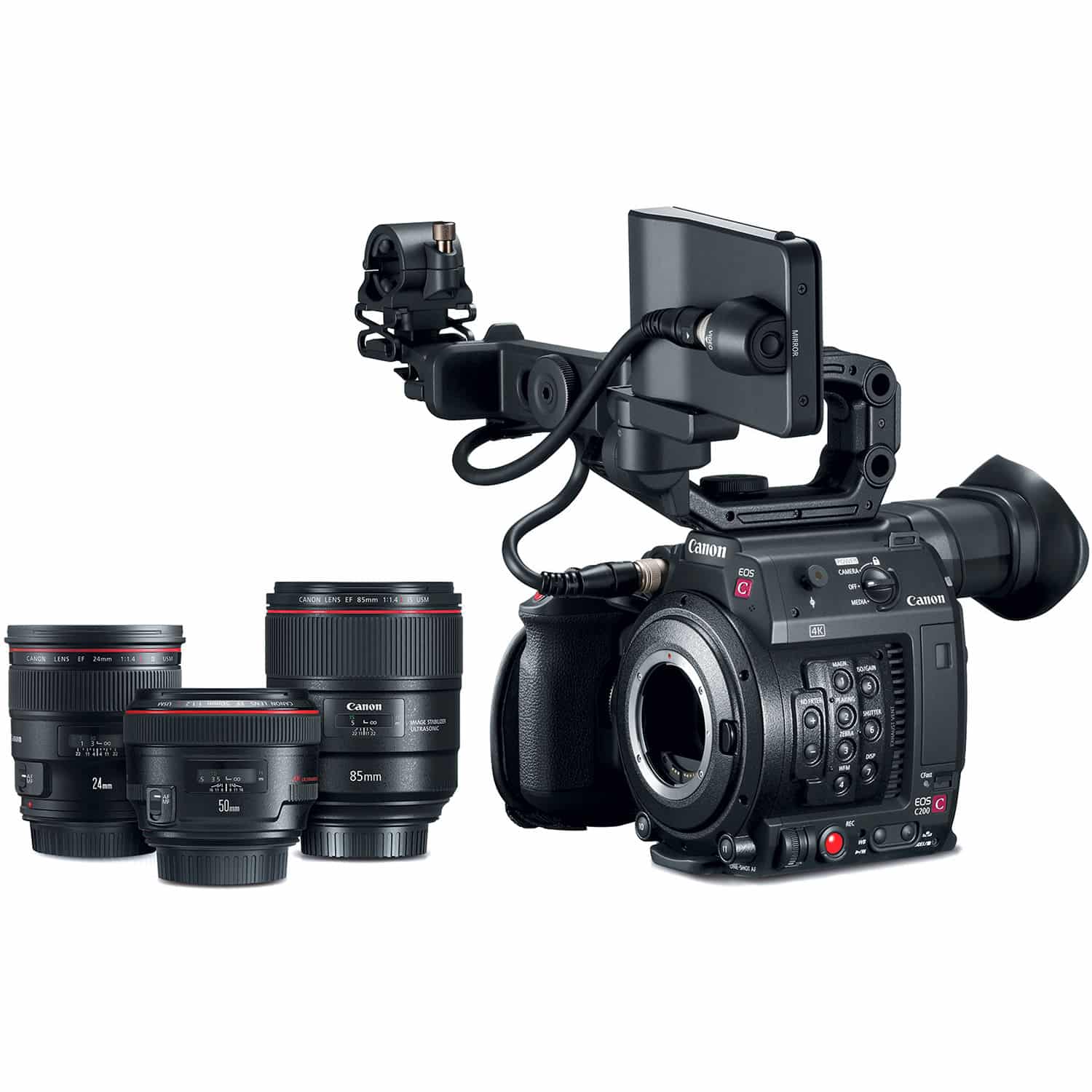 ***Thinking of creating your own podcast (or videos)? Check out some of the equipment that I use below:***
For Video(YouTube, Instagram, Facebook, etc.):
– Canon EOS Rebel T6i SLR Camera Bundle: https://amzn.to/2VlatYh
– Neewer 700W Professional Lighting Kit: https://amzn.to/2Vmpedv
– Neewer 18-inch Outer Dimmable SMD LED Ring Light: https://amzn.to/2uK4iBt
– Vlogging Camera | Sony Alpha a6000: https://amzn.to/2UifuEq
For Audio(Podcast and general audio):
– Starter recorder | Tascam DR-05: https://amzn.to/2UeJb9J
– Pro recorder | Tascam DR-40: https://amzn.to/2UyN9sQ
– Second option | Zoom H6 Kit: https://amzn.to/2HVAYAs
– Audio-Technica AT2010 Cardioid Condenser Handheld Microphone | https://amzn.to/2HX33HR
DISCLAIMER: Some of the links in this article are affiliate links, this means that if you click on one of the product links, we'll receive a small commission. This helps support the website, YouTube channel and podcast, at no extra cost to you. You obviously do not have to use these links, however they are an easy way to help keep everything going.!
If you'd like to collaborate or reach out regarding sponsorship, product reviews, and more, you can email me here: orlando@theguyblog.com