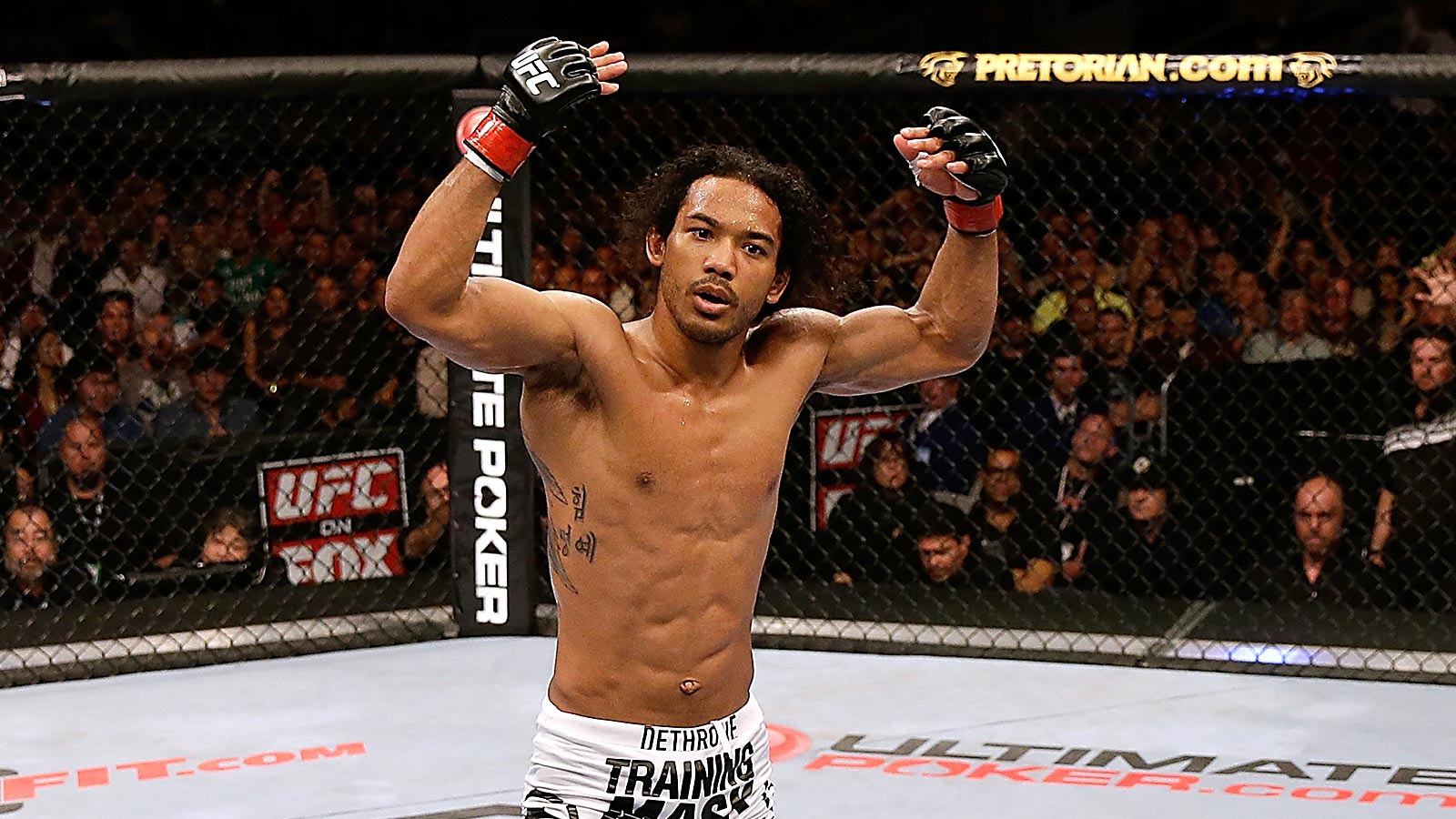 Benson Henderson proved a lot of things at UFC on Fox 7. He proved he is the champion of his division for a reason, he is tough as nails and he is Smooth. Despite a split decision, here at The Guy Blog we had it 48-47 Henderson, giving him rounds 3, 4 and 5. The main difference being that it felt like Benson was gaining momentum throughout the fight, while Gilbert was more stop and go. It just felt like Benson wasn't tiring as quickly as El Niño.​
​Now some people do believe that Gilbert won this match, but you have to remember, if there is any doubt about who won any particular round (as it seems the judges probably did for a couple of them) then advantage always should go to the champion. I'm not saying it because I'm a Benson fan, I'm saying it because it true. When you're the Champ, you're the champ for a reason and everyone that faces you, well, they're the ones that have something to prove, they're the ones climbing the hill, you are already on top of it.  Gilbert should know this, he admitted as much. He said he was holding back to give it his all in the fifth, too little to late though. You can't want to win on rounds, you can't hold back in any round, because then perception becomes reality and all of a sudden judges believe that you didn't do enough, as was the case.
​Now should there be a rematch? HELL YEAH! AND FAST! But that won't be the case, this division is too stacked, this isn't the heavyweight division. At lightweight you need to prove yourself worthy and then some. You might deserve a rematch (which Gilbert does) and deserve it immediately and still not get it because the talent pool is too deep. You're just going to have to keep beating contenders until your turn comes up again, because that's what everyone else has had to do. The fact that you were able to come in from STRIKEFORCE and get an immediate title shot was your chance as a former champion, Gilbert didn't take full advantage and now he waits.
​Now will Gilbert come back stronger? Probably, and that's scary, if it wasn't for the fact the Henderson keeps getting better each time out.
Now Henderson knows he has to improve, Gilbert and others see him as a target, they want to fight him, to be the first to beat him in the UFC and to take his title. He needs to improve to become elite, he has almost everything necessary to achieve that except finishing power. He needs to become a finisher to be truly considered elite.
​
​