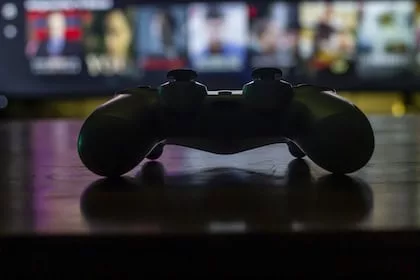 In recent years, the video gaming industry has undergone a significant shift with the emergence of cloud gaming. Variousgaming platforms have explored this technology, from Google's Stadia to Microsoft's xCloud, aiming to offer gamers the bestcloud gaming service. Now, Netflix, the leading streaming service provider, has entered the arena, marking a significant milestone in the evolution of the gaming landscape.
1. Introduction to Netflix's Gaming Venture
Netflix, traditionally known for its streaming services, has recently made a strategic move into the gaming world. The company has begun testing its cloud gaming technology in a beta version in select regions, including Canada and the UK. This is a clear indication of the company's ambition to expand into new territories and diversify its content offerings.
The move into gaming is not a sudden one; Netflix has been hinting at this for some time. In 2021, the company began offering downloadable games to its subscribers. However, the newgame streaming service takes this a step further. Now, Netflix aims to stream robust games directly to subscribers' devices, eliminating the need for downloading or owning high-powered gaming hardware.
2. The Games on Offer
Netflix has started its cloud gaming venture with two games: Oxenfree, a narrative adventure game, and Molehew's Mining Adventure, a gem-mining arcade game. Oxenfree is developed by Night School Studio, which Netflix acquired in 2021. These games aim to cater to a broad range of gamers, whether they're seeking a story-driven experience or looking for fun, casual gameplay.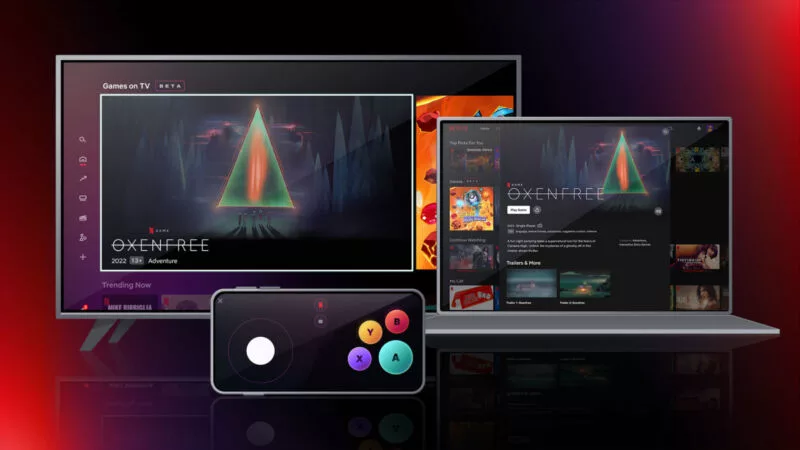 3. The Technology Behind the Scenes
The technology enabling Netflix's venture into cloud gaming is nothing short of impressive. The games run on remote servers and are then streamed to supported devices. This means that you don't need anything more than a stable internet connection to play the games. The technology is similar to what Netflix uses to stream its TV shows and movies, just applied to a different medium.
Netflix has also developed a smartphone-based controller for playing games on TV. The controller utilizes an existing device that most people already have at their disposal – their smartphones. For PC and Mac users, games can be played on Netflix's website using a keyboard and mouse.
4. Supported Devices
The list of supported devices for Netflix's game streaming service includes a broad range of TV models and connected devices. This includes Amazon Fire TV streaming media players, Chromecast with Google TV, LG TVs, Nvidia Shield TV, Roku devices and TVs, Samsung Smart TVs, and Walmart ONN TVs.
While the list is already extensive, Netflix plans to continue adding more devices to it. However, it's important to note that popular gaming consoles like Xbox and PlayStation are currently not included in the list of supported devices.
5. The Beta Testing Phase
Netflix's move into cloud gaming is still in its early stages. The company has stated that it is currently conducting a "limited beta test" with a small number of members in Canada and the UK. This testing phase is designed to evaluate the performance of the streaming technology and the controller. It's a crucial step that allows Netflix to iron out any issues before the full launch of the service.
6. The Potential Impact on the Gaming Industry
Netflix's entry into the gaming industry is a significant development and could potentially have a substantial impact. With a massive subscriber base and a strong brand presence, Netflix could become a major player in theonline gaming platform landscape.
Furthermore, Netflix's mastery of content recommendation algorithms could significantly enhance the gaming experience for its users. By leveraging its algorithmic know-how, Netflix could provide personalized game recommendations, similar to how it currently suggests TV shows and movies. This can set it apart from othergaming platforms and make it thebest cloud gaming service for many players.
7. A Quirky Competitor in the Gaming World
Netflix is known for its unique and innovative approaches, and its move into gaming is no different. While conventional gaming companies focus on action-packed games, Netflix seems to be targeting a different demographic. The company's initial game offerings lean heavily towards puzzle, casual, party, and adventure games. This unique approach could potentially make Netflix a quirky and appealing competitor in the gaming world.
8. Netflix's Ambitious Plans
Netflix's venture into gaming is backed by significant investment and planning. The company has significantly invested in its gaming studios and third-party titles. Moreover, it has expressed its intention to keep adding more games to its catalog, with reportedly 40 more game releases planned for 2023 alone.
9. Netflix's Strategy: A Value Add
Unlike other companies that tried to monetize their game streaming services separately, Netflix sees its gaming venture as a value addition to its existing subscription model. It does not require its subscribers to pay extra for accessing the games. This strategy could potentially increase its appeal among its existing subscriber base and attract new users looking for acheapest streaming service that offers both video and gaming content.
10. Conclusion: A Game Changer
Netflix's move into cloud gaming could prove to be a game-changer in the industry. The company's massive user base, coupled with its strong brand presence and unique approach to gaming, could disrupt the gaming landscape. As Netflix continues to refine its technology and expand its game offerings, it will be interesting to see how this new venture shapes up and how it influences the broader gaming industry.
Netflix's venture into gaming could turn out to be not just a game changer for the company itself, but for the entire gaming industry. Whether it can truly become thebest cloud gaming service or not, only time will tell. But one thing is for sure – the gaming world just got a lot more interesting.
Stay Updated
To stay updated with the latest news about Netflix's venture into gaming, make sure to subscribe to our newsletter. We provide daily updates right to your inbox.