With so many comic book movies crowding the cinema, it can be easy for many to become lost in the shuffle. But even when the competition wasn't as fierce at the box office, many comic book adaptations have been lost to time, either for not being as notable, suffering a terrible release or just being stories that didn't seem as likely to be lifted from comic books. Here are ten comic book films you may have missed before the massive tsunami of the Marvel Cinematic Universe dominated the theater.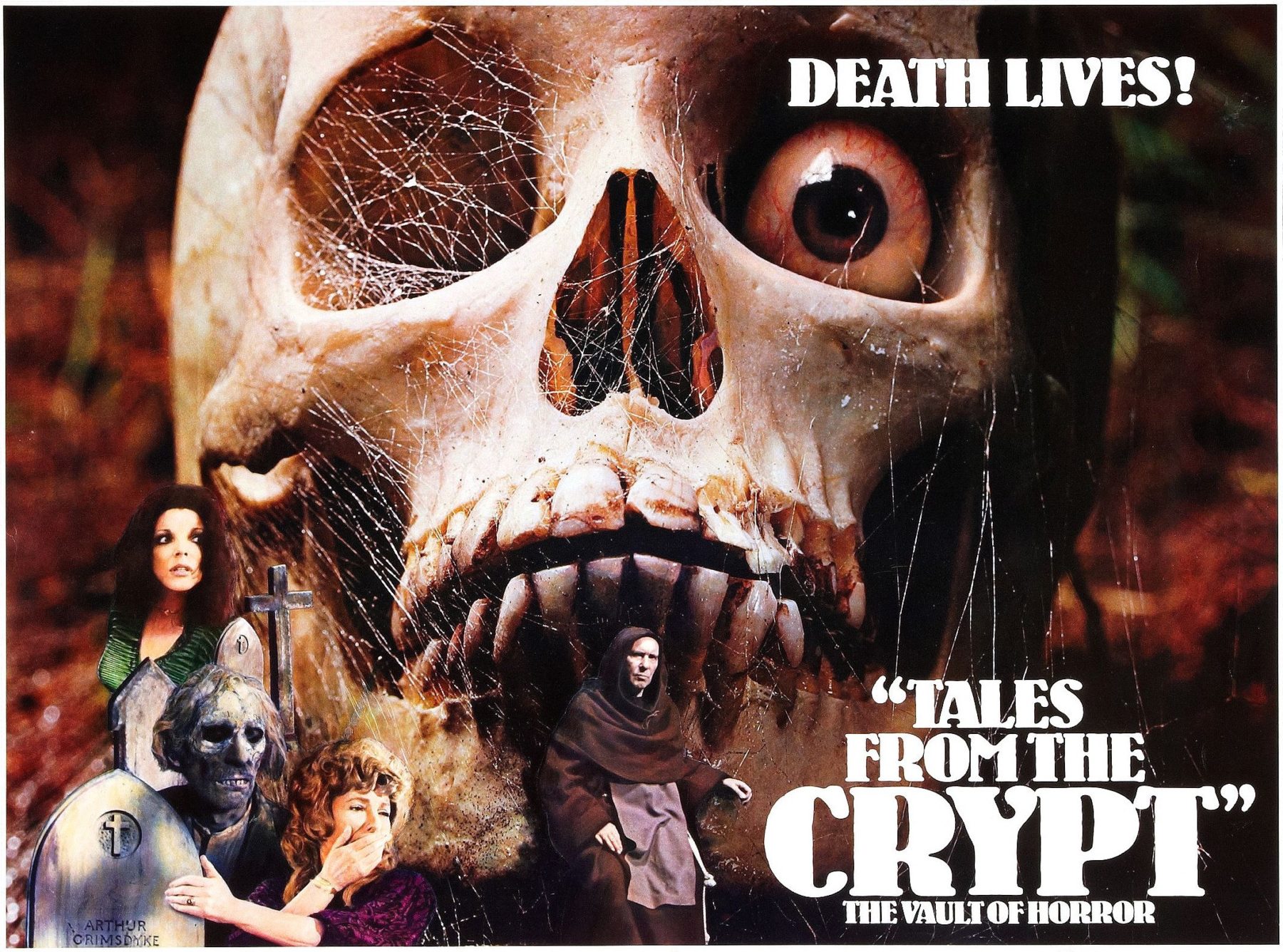 1. Tales From The Crypt
Before Tales From The Crypt became more noticeable in the mainstream for the 1990s TV series based on the EC Comics line of horror comics, it had received a theatrical adaptation of its anthology format. A British horror directed by Freddie Francis, the film featured five stories told by the creepy Crypt Keeper (Ralph Richardson) that covered everything from Christmas murders to Valentine's Day massacres. You may not have the frightening puppet of the 1990s TV series present, but the stories are just as strong as the pages they were torn from.
You can buy this movie here: https://amzn.to/2DNmJKy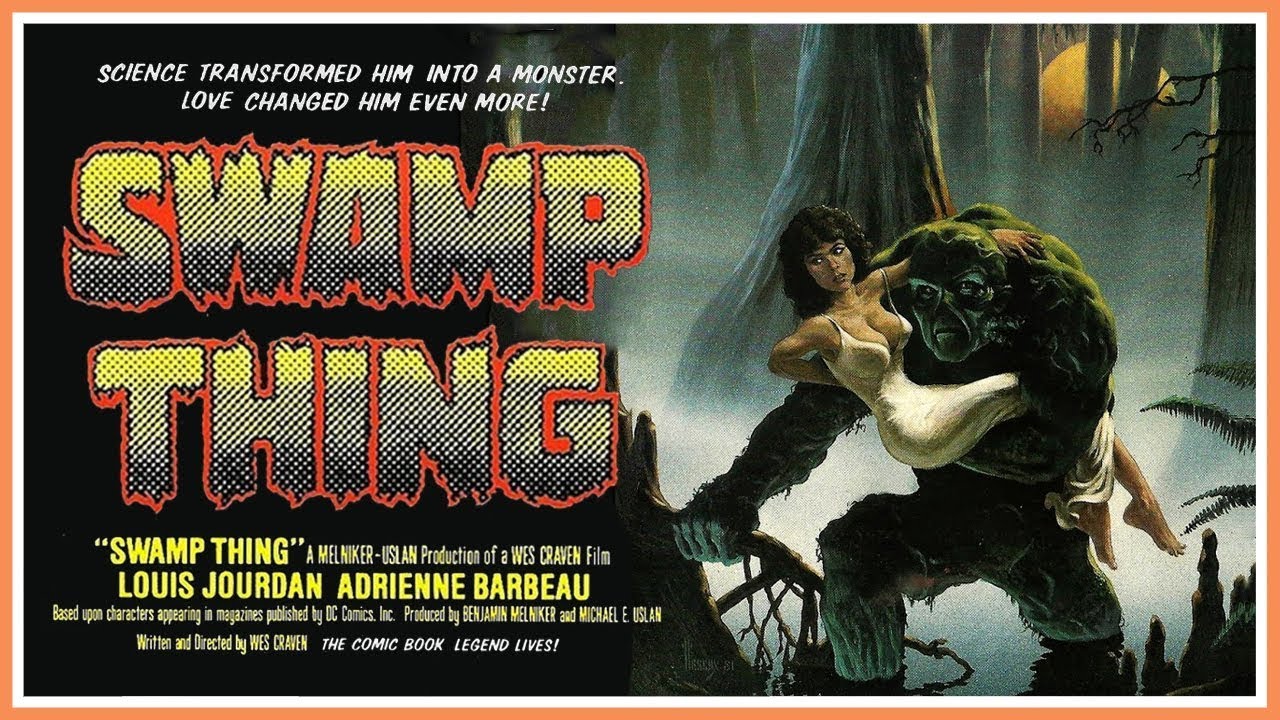 2. Swamp Thing
While director Wes Craven is better known for his horror creation of Freddy Krueger from A Nightmare on Elm Street, he previously directed an unorthodox comic book movie. Swamp Thing, based on the DC Comics character, tells the tale of a scientist who transforms into the titular monster after a lab accident, forcing him into the swamps as a tragic hero. Starring Dick Durock and Adrienne Barbeau, the film has a campy nature to its horror style that has turned it into a cult classic over time for the strange costume of Swamp Thing and a smart-mouthed kid he befriends.
You can buy this movie here: https://amzn.to/2DIUkVL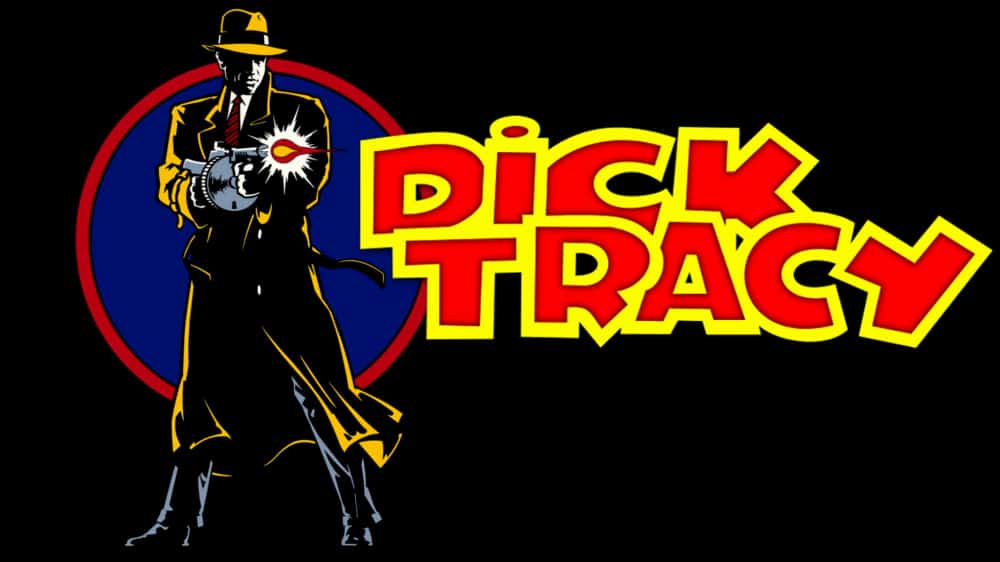 3. Dick Tracy
Perhaps the most comic-booky of comic book movies in the 1990s was by far Warren Beatty's Dick Tracy. Beatty, who additionally plays the titular detective, portrayed Tracy's battle on the streets against Alphonse "Big Boy" Caprice (Al Pacino) as a vibrant and garish world of characters that look just as strange as the architecture. With a fantastically vivid production, absurdly bold character designs, and music from Danny Elfman and Madonna, Dick Tracy sticks out as the most colorful of comic book movie adaptations from an era that seemed to favor the dark and grit of Batman and The Crow.
You can rent/buy this movie here: https://amzn.to/2DGT71e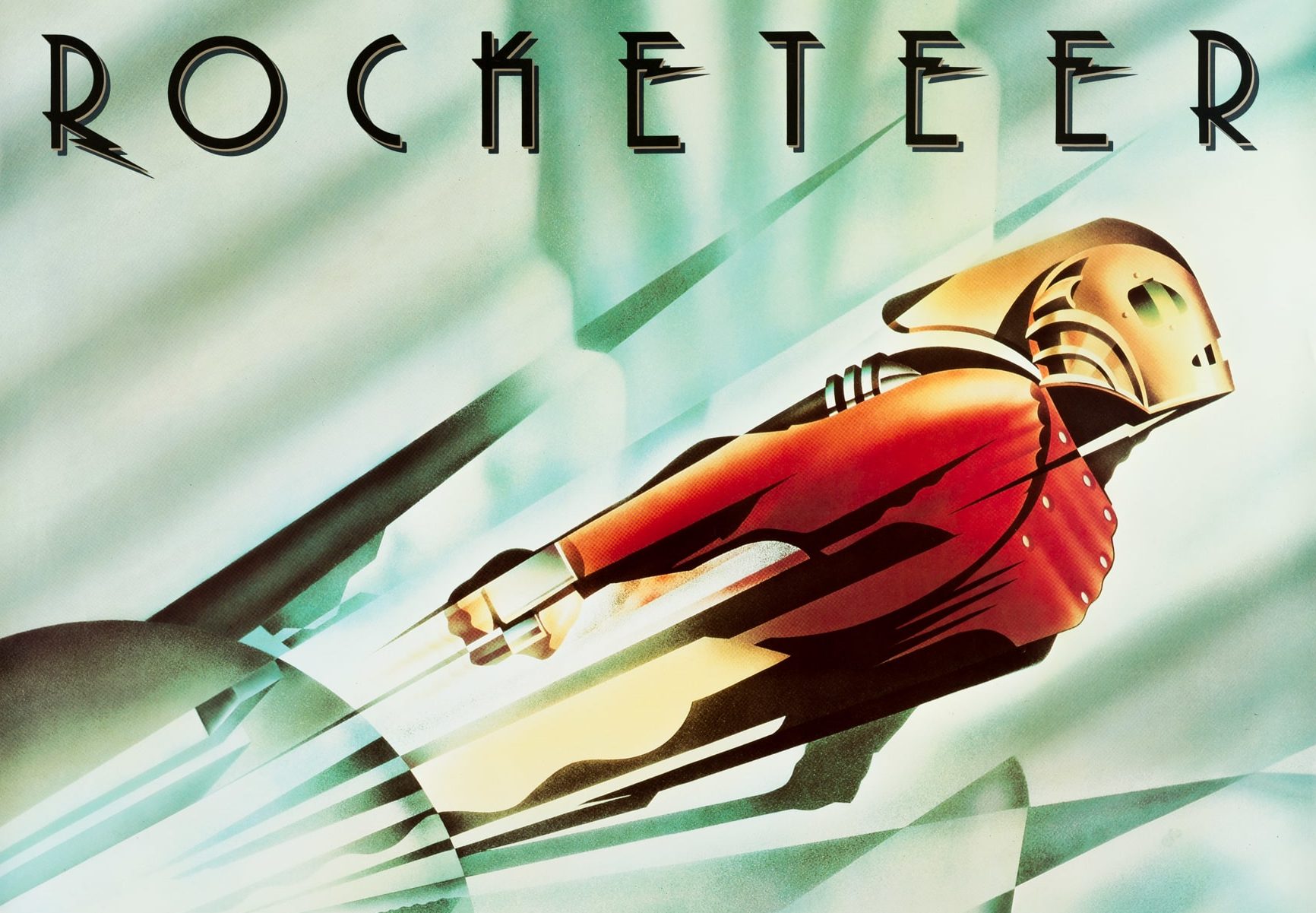 4. The Rocketeer
Based on the comic book character created by Dave Stevens, The Rocketeer is a beautiful and bronze throwback to golden age heroes. The story takes place in the 1930s where stunt pilot Cliff Secord happens upon a jetpack that allows him to zoom through the skies. His heroic new persona makes him a target of both the FBI and the Nazis of the era. The film has a great art deco design and atmosphere that made director Joe Johnston the perfect choice to later direct Marvel's Captain America: The First Avenger.
You can buy this movie here: https://amzn.to/2GPx2OS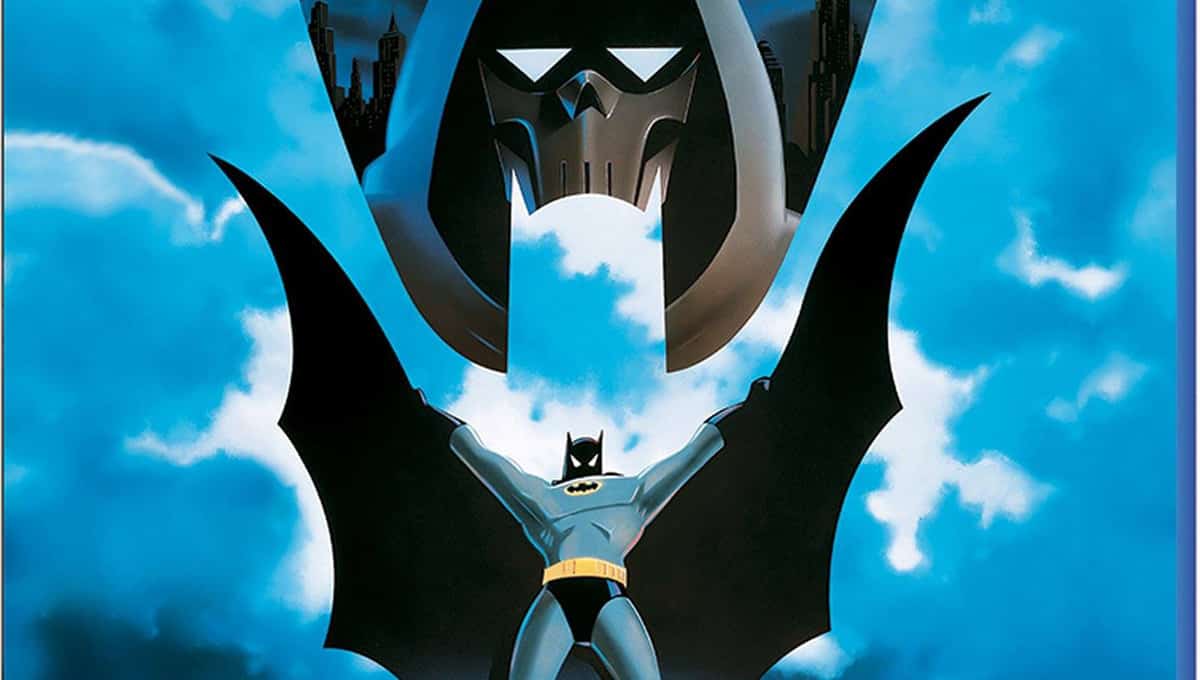 5. Batman: Mask of the Phantasm
During a decade where live-action Batman films felt all over the map, the animated Batman movie, Mask of the Phantasm, was easily the strongest of the lot. Based on the animated TV series and helmed by the same staff, the film found Batman tangling with a mysterious masked figure that is knocking off mobsters around Gotham and blaming it on the caped crusader, with The Joker tagging along. Phantasm was rushed into theaters on Christmas of 1993 as it was originally intended to go straight to home video. Though the box office was extremely low, the film has grown quite the following over time and shines all the brighter next to the dark-as-night Batman Returns and the garishly-neon Batman Forever.
You can buy this movie here: https://amzn.to/2ZNx8zj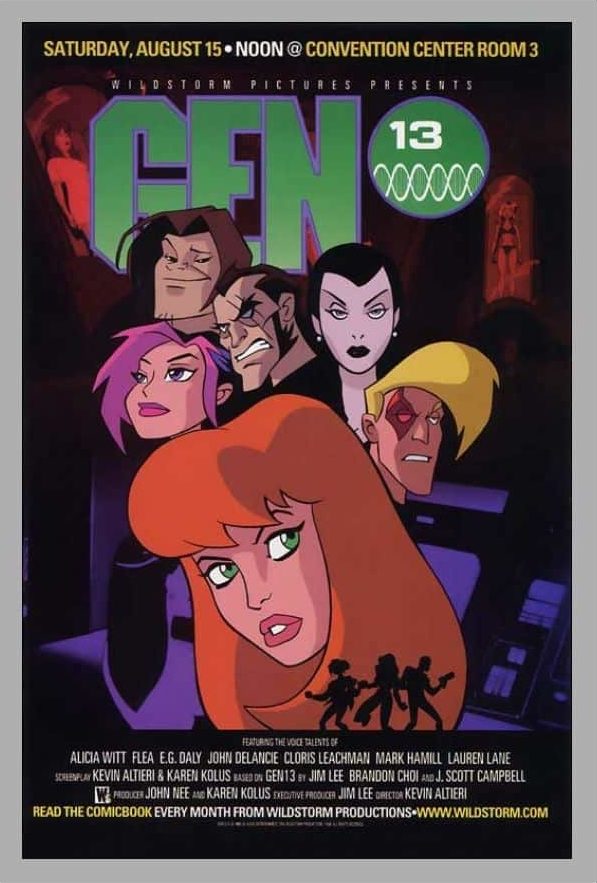 6. Gen13
Before Disney took the big dip into comic book movies with Marvel, they almost released an animated film based on the WildStorm property Gen13. And it certainly wasn't going to be the usual Disney-animated affair, boasting a tale of mutants being hunted for experimentation with an uncanny amount of violence and adult situations. Believe it or not, the film was shelved not because of the content but because WildStorm had been bought by DC Comics during the production. And since DC Comics was under Time Warner, Disney decided not to release a movie that was technically belonging to another film studio.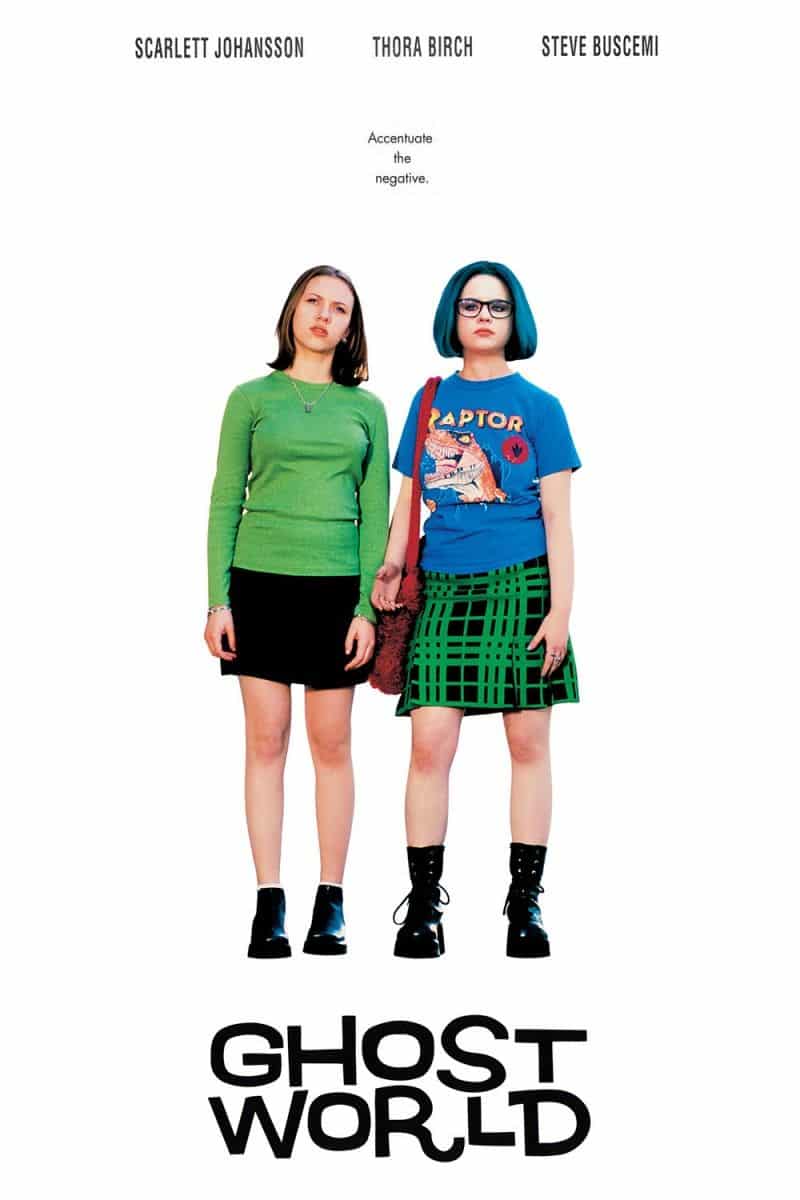 7. Ghost World
Based on the comic book by Daniel Clowes, Ghost World tells the tale of two teenagers, Enid (Thora Birch) and Rebecca (Scarlett Johansson), who have just graduated from high school. Locked in a suburban wasteland, they pursue an aimless lifestyle of taking on lesser jobs amid people they feel are beneath them in intelligence. Finding something to do, they take to helping the older adult Seymour (Steve Buscemi) improve his love life. Though not a huge hit at the box office or at awards ceremonies, Ghost World has become a cult hit over the years.
You can buy this movie here: https://amzn.to/2VM5V0M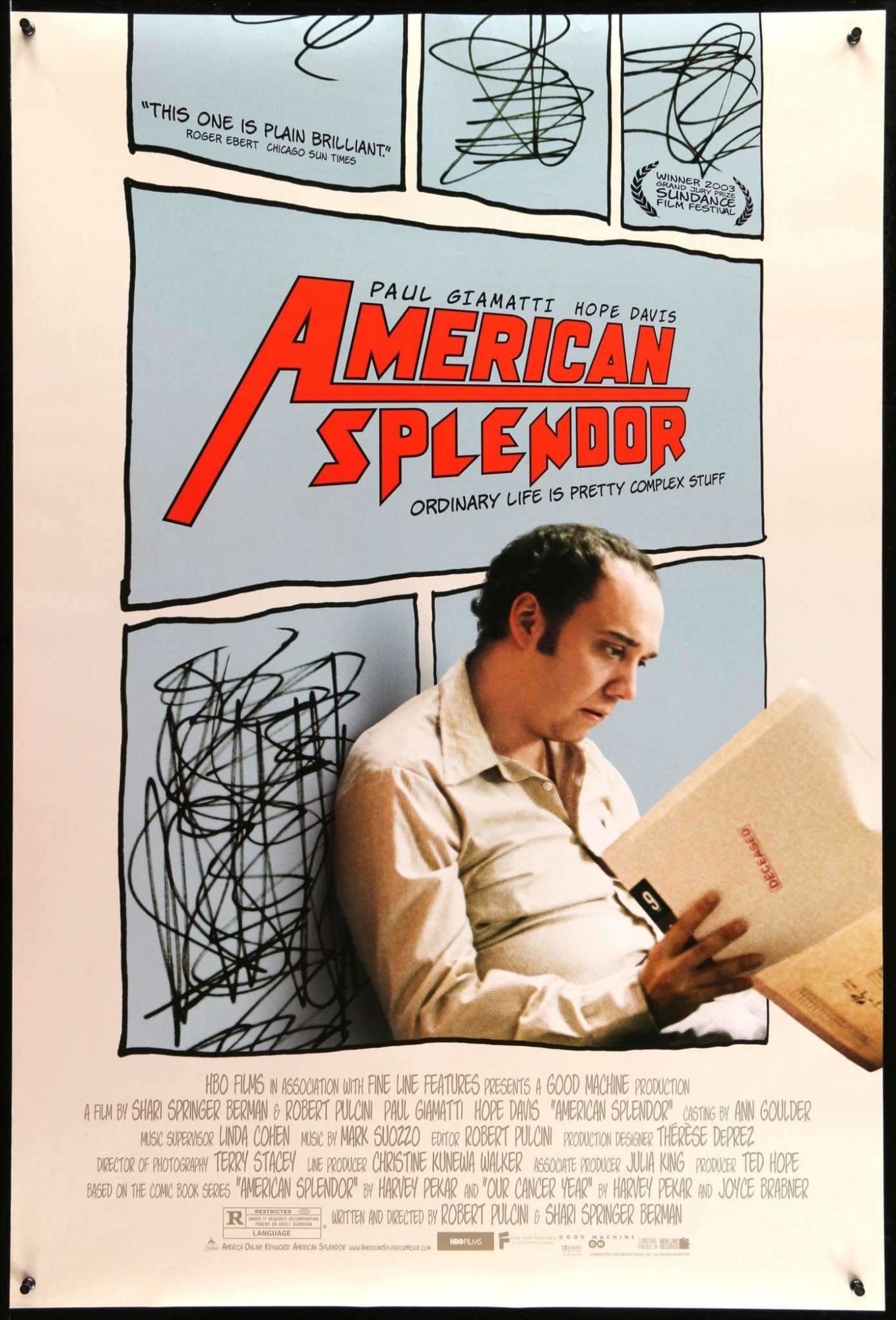 8. American Splendor
Perhaps one of the most unorthodox comic book adaptations, American Splendor was a biographical comic book series written by Cleveland resident and desk clerk Harvey Pekar. Pekar finds that his quiet and cold life takes a strange turn when his comic books make him mildly famous. The real Pekar provides narration and mini-interviews between the adapted story with Paul Giamatti playing the dramatized Pekar. It's a pretty unique take on Pekar and his comic books, where the real Pekar addresses that a play was based on his books and remarking how odd it seems to go from seeing himself on the stage to in a movie. The movie itself was even woven into the comics as the saga Our Movie Year.
You can rent/buy this movie here:https://amzn.to/2Y4Dwk2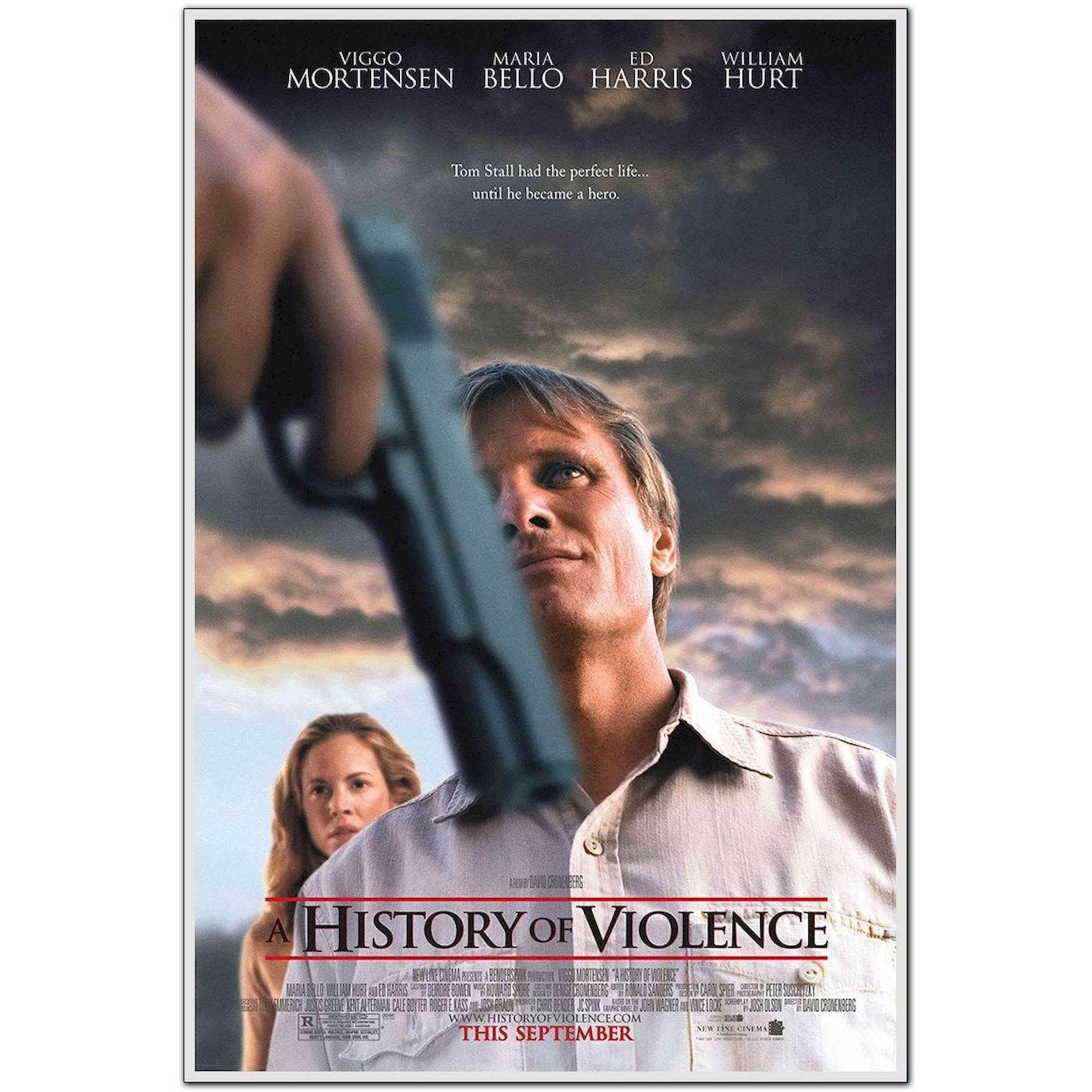 9. A History of Violence
An initial glance at A History of Violence wouldn't lead one to believe it's a comic book adaptation, given that most movies of this subgenre were either quirky comedies or actiony superhero affair. This story, based on the comic book written by John Wagner and illustrated by Vince Locke, is one of dark secrets, where small-town diner-owner Tom (Viggo Mortenson) hides a violent secret. It turns out he was once an effective killer, revealed most when the evil Carl (Ed Harris) comes strolling into town. The film is worth noting not only for the strong performances of this thriller directed by David Cronenberg but for being nominated for the Academy Awards of Best Adapted Screenplay and Best Supporting Actor for William Hurt in the role of a mob boss.
You can buy this movie here: https://amzn.to/2DIz7LO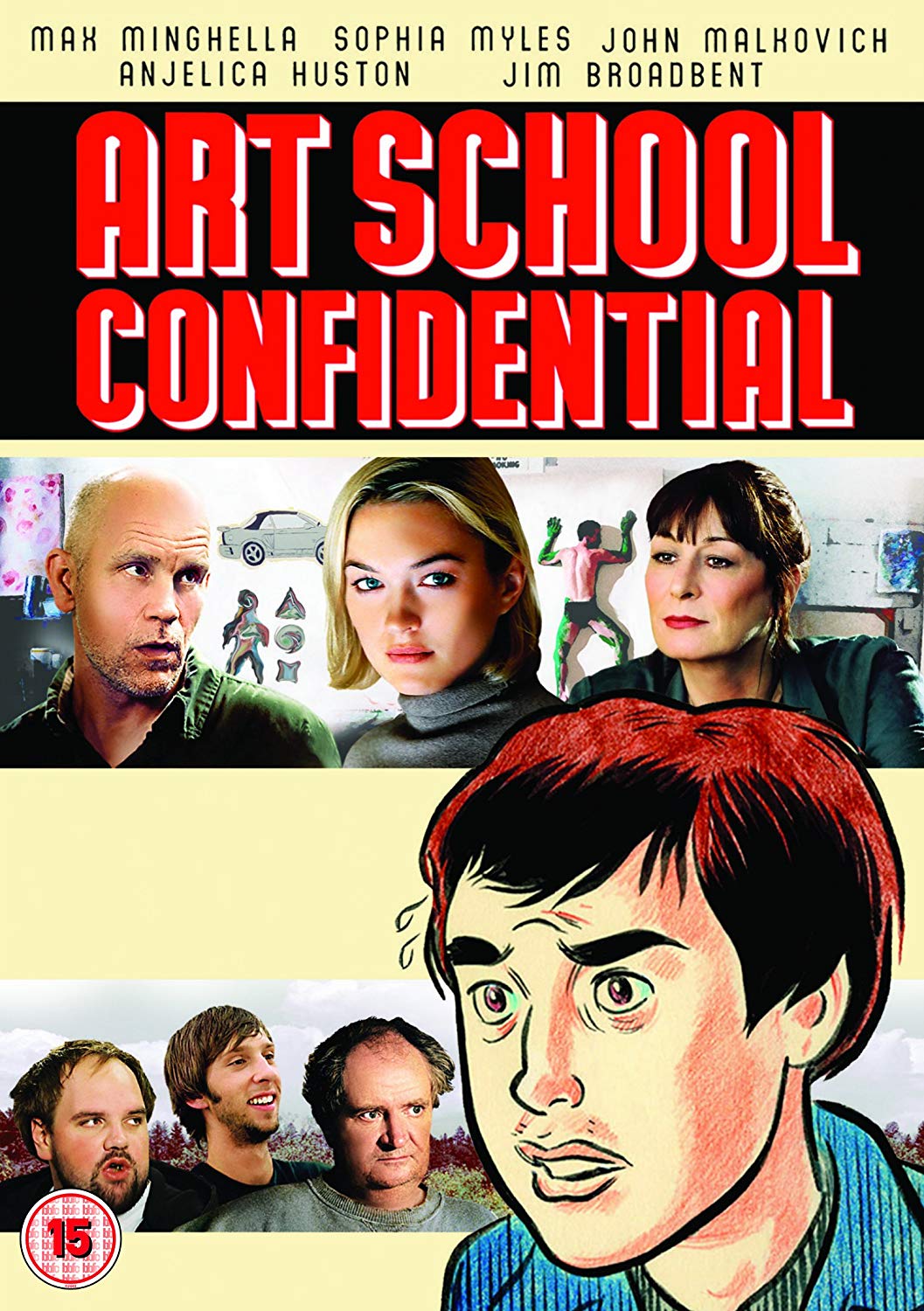 10. Art School Confidential
Ghost World wasn't the only comic-book adaptation that director Terry Zwigoff was involved with. Art School Confidential, based on the comic book by Daniel Clowes, finds an art college's newest student, Jerome, discovering the ins and outs of the school. While he learns all about the various types of students and the art world, a serial killer on campus conflicts with his ambitions as well as the romance he soon forms. It's a strange picture of art competitions, weird roommates, and an ending most bizarre.
You can buy this movie here: https://amzn.to/2GKZtNG
DISCLAIMER: Some of the links in this article are affiliate links, this means that if you click on one of the product links, we'll receive a small commission. This helps support the website, YouTube channel and podcast, at no extra cost to you. You obviously do not have to use these links, however they are an easy way to help keep everything going.!
If you'd like to collaborate or reach out regarding sponsorship, product reviews, and more, you can email me here: orlando@theguyblog.com