Rogue One is the first of the Star Wars standalone films. In a time of conflict, a group of unlikely heroes band together on a mission to steal the plans to the Death Star, the Empire's ultimate weapon of destruction. This key event in the Star Wars timeline brings together ordinary people who choose to do extraordinary things, and in doing so, become part of something greater than themselves.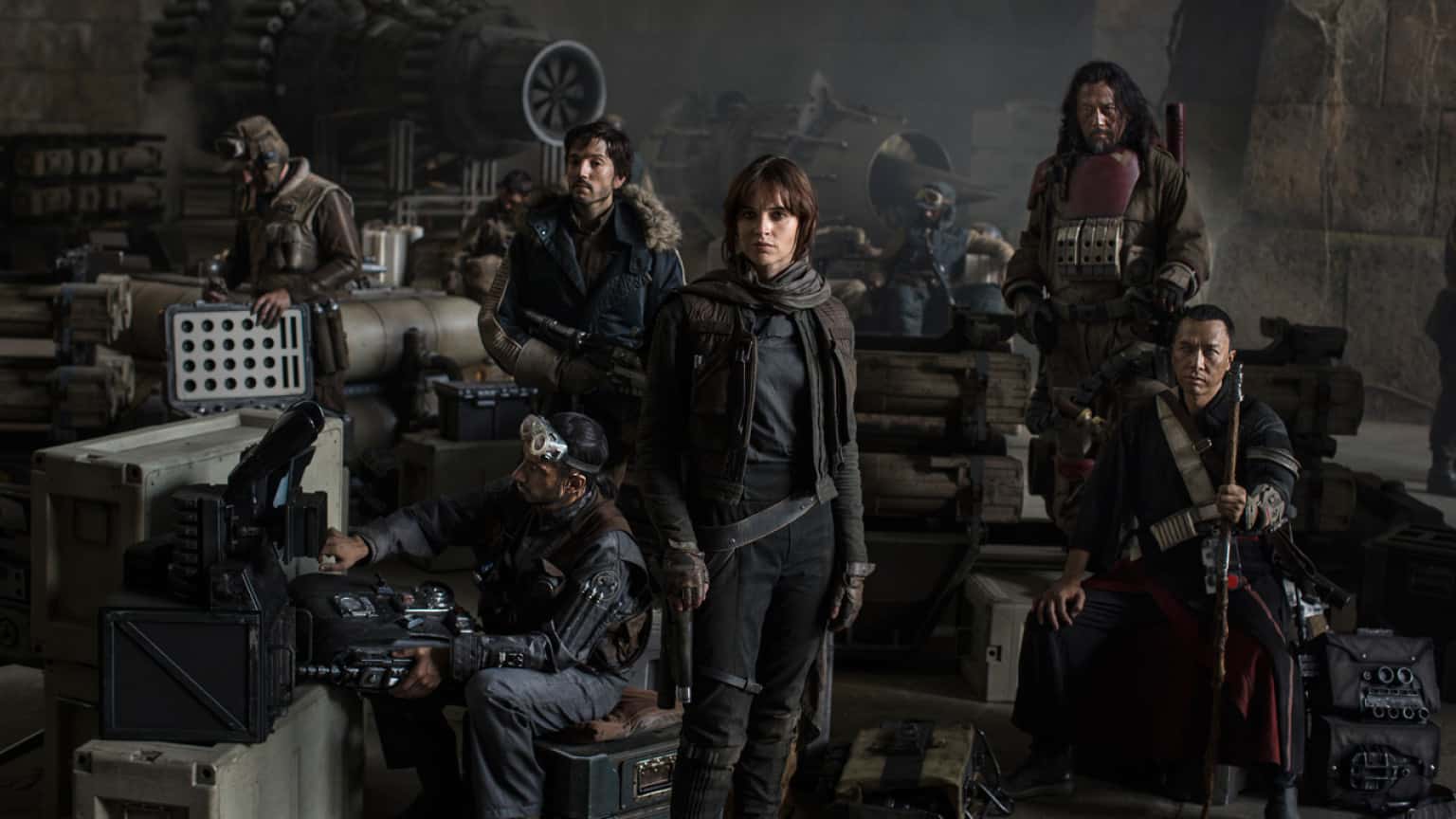 The film is produced by Lucasfilm and will be distributed by Walt Disney Studios Motion Pictures. Principal photography began at Elstree Studios near London during early August 2015 and wrapped in February 2016, with reshoots and additional filming taking place in mid-June 2016. Rogue One is scheduled to premiere at the Dubai International Film Festival on December 14, 2016 and be released in the United States in December 2016.
Rogue One is planned to be the first in what is known as the Star Wars Anthology series with other films in the series expected to focus on Han Solo and Boba Fett. Kathleen Kennedy explained that the stand-alone films will not crossover with the films of the sequel trilogy, stating:
George [Lucas] was so clear as to how that works. The canon that he created was the Star Wars saga. Right now, Episode VII falls within that canon. The spin-off movies, or we may come up with some other way to call those films, they exist within that vast universe that he created. There is no attempt being made to carry characters (from the stand-alone films) in and out of the saga episodes. Consequently, from the creative standpoint, it's a roadmap that George made pretty clear.
If you want to see
more awesome movie trailers
, feel free to check out our site. With trailers about upcoming movies and video games, along with articles on lifestyle advice and more, we are always looking to create great content for our followers!