Darksiders: Warmastered Edition by THQ Nordic will be released later this year for PC, PlayStation 4, Xbox One, and Wii U with a number of improvements.  Penned by legendary comic book artist Joe Madureira (X-Men, Battle Chasers, The Ultimates), Darksiders: Wrath of War is set in a Post-Apocalyptic demon-ravaged world where evil forces have prematurely brought about the end of the time. Originally sent to oversee the destruction of Earth, the Four Horsemen of the Apocalypse have been betrayed by their master, stripped of their powers and cast down to Earth. Players take on the role of WAR — the first of the Four Horsemen — as he embarks on a brutal quest of vengeance and revenge against the forces that betrayed him with the help of his phantom steed RUIN. Darksiders: Wrath of War features open-world exploration, a deep combat system and a huge arsenal of modern and mythical weapons.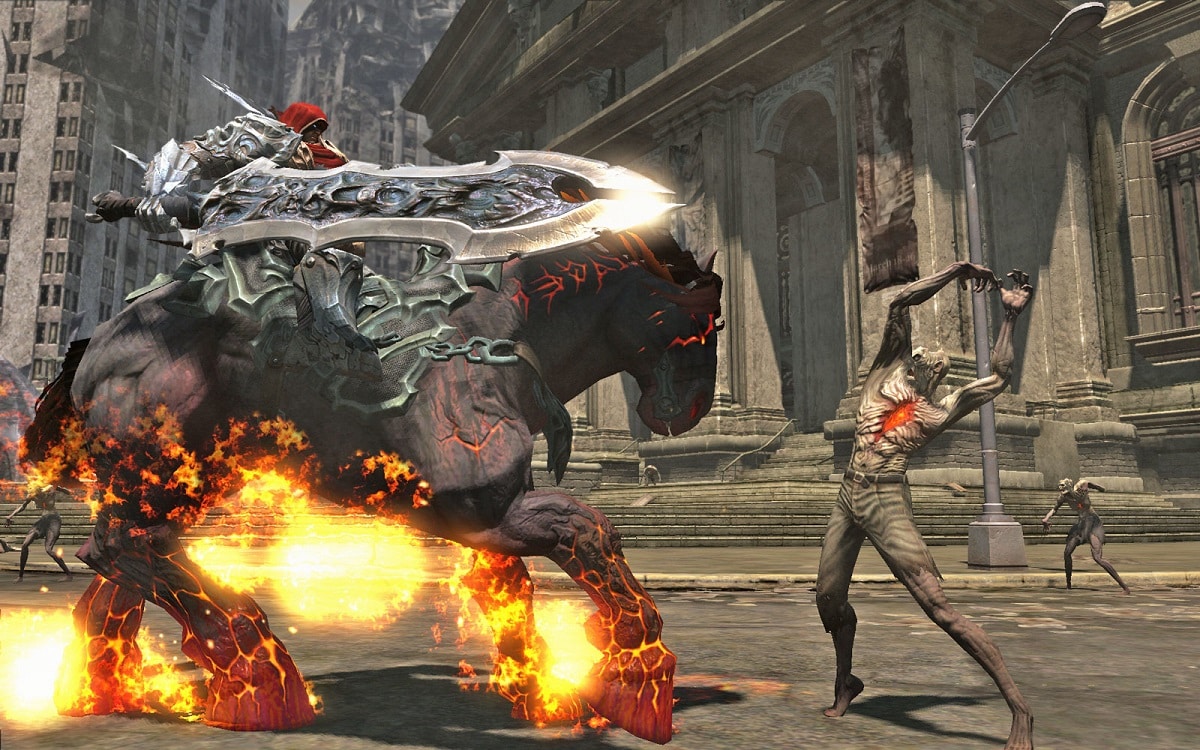 Most of the improvements are focused on the game's visual presentation. Darksiders: Warmastered Edition will run at 1080p/60 frames per second on PC, PS4, and Xbox One, and 30 frames per second on Wii U. Whereas the Wii U version is somewhat lesser than the other versions of the game, the PC release will actually be superior, allowing for 4K resolution and more video options on top of the other enhancements.
Darksiders: Warmastered Edition marks the second remaster of the Darksiders franchise that Nordic Games has put out since acquiring the IP from THQ. Last year, the studio launched Darksiders II: Definitive Edition around the same time, so when Darksiders: Warmastered Edition releases in October, the entire series will be playable on current-generation systems. Some could presume this as Nordic preparing its audience for a new entry in the series for current-gen consoles and PC, perhaps the long rumored Darksiders 3. In the meantime check out the trailer for Darksiders: Warmastered Edition below.