Comics are one of the most creative mediums that exist and are ripe for being transformed and presented in new, bold formats. With TV networks and non traditional new entertainment providers such as Netflix pushing the envelope everyday, there are new opportunities to take content created for comics to now be converted into TV shows. Here I list 5 of the more entertaining and TV ready comics that are currently out there. Starting with:
The Boys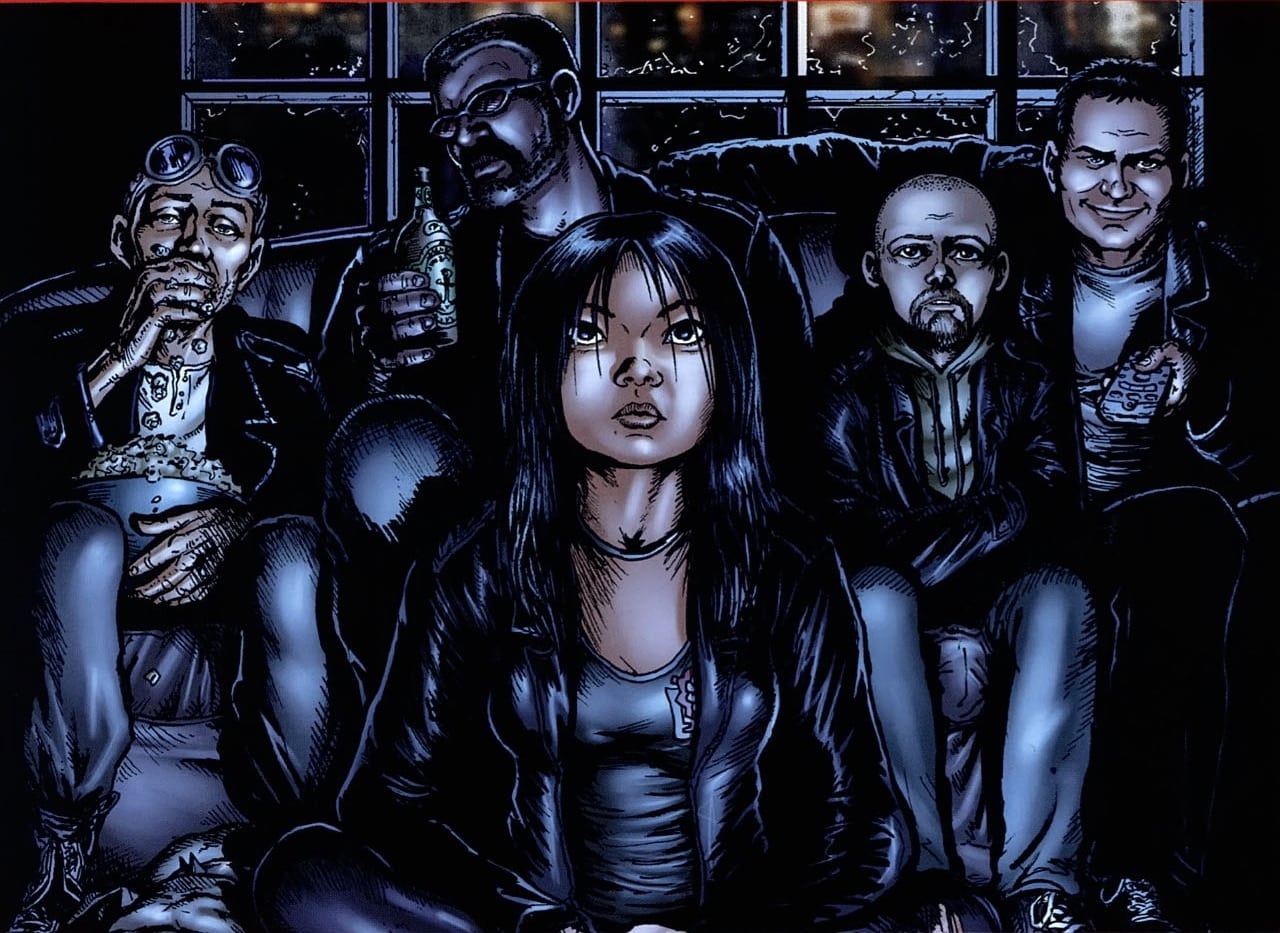 The Boys is an American creator-owned comic book series, written by Garth Ennis and co-created, designed and illustrated by Darick Robertson. It was originally published by Wildstorm before moving to Dynamite Entertainment. The series is set between 2006–2008 in a world where superheroes exist. Spencer Perry from  SuperHeroHype.com called The team of Billy Butcher, Wee Hughie, Mother's Milk, The Frenchman, and the Female is one of the most diverse and brutal comic book teams in history. Read more of his thoughts on this awesome series by clicking here. It is tailor made for Netflix to develop into a series. From a diverse cast of characters to a world spanning story full of intrigue, suspense, comedy and of course, action.
100 Bullets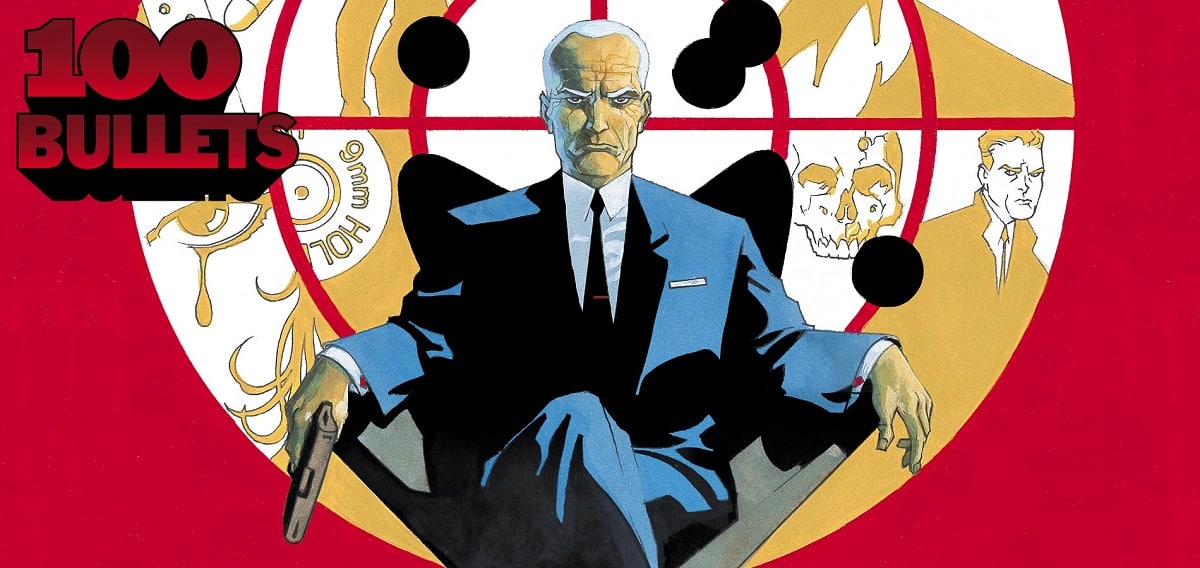 100 Bullets is an American comic book published by DC Comics under its Vertigo imprint. Written by Brian Azzarello and illustrated by Eduardo Risso, the comic book ran for 100 issues and won the Eisner Award and Harvey Award. Secrecy, intertwined stories and a man with a plan that only he knows make this a perfect TV show in line with Blindspot and The Blacklist, it's a sure fire hit for any network.
Y The Last Man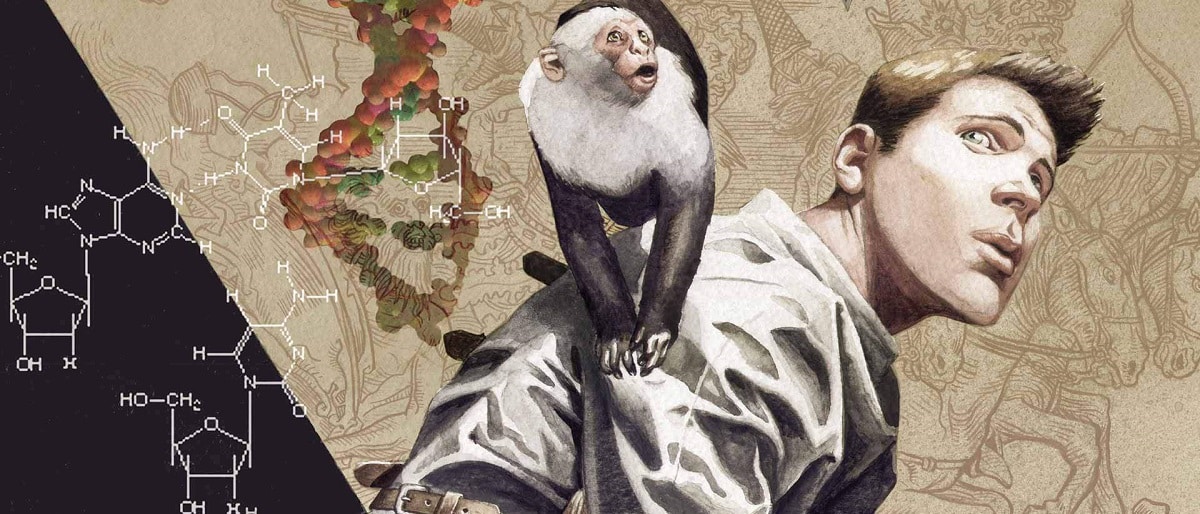 Written by Brian K. Vaughan (LOST, PRIDE OF BAGHDAD, EX MACHINA) and with art by Pia Guerra, this is the saga of Yorick Brown—the only human survivor of a planet-wide plague that instantly kills every mammal possessing a Y chromosome. Accompanied by a mysterious government agent, a brilliant young geneticist and his pet monkey, Ampersand, Yorick travels the world in search of his lost love and the answer to why he's the last man on earth. An excellent opportunity for which a concept with a 99% female cast to shine in todays' TV landscape. HBO, Showtime and Netflix need to snatch this opportunity up ASAP.
CHEW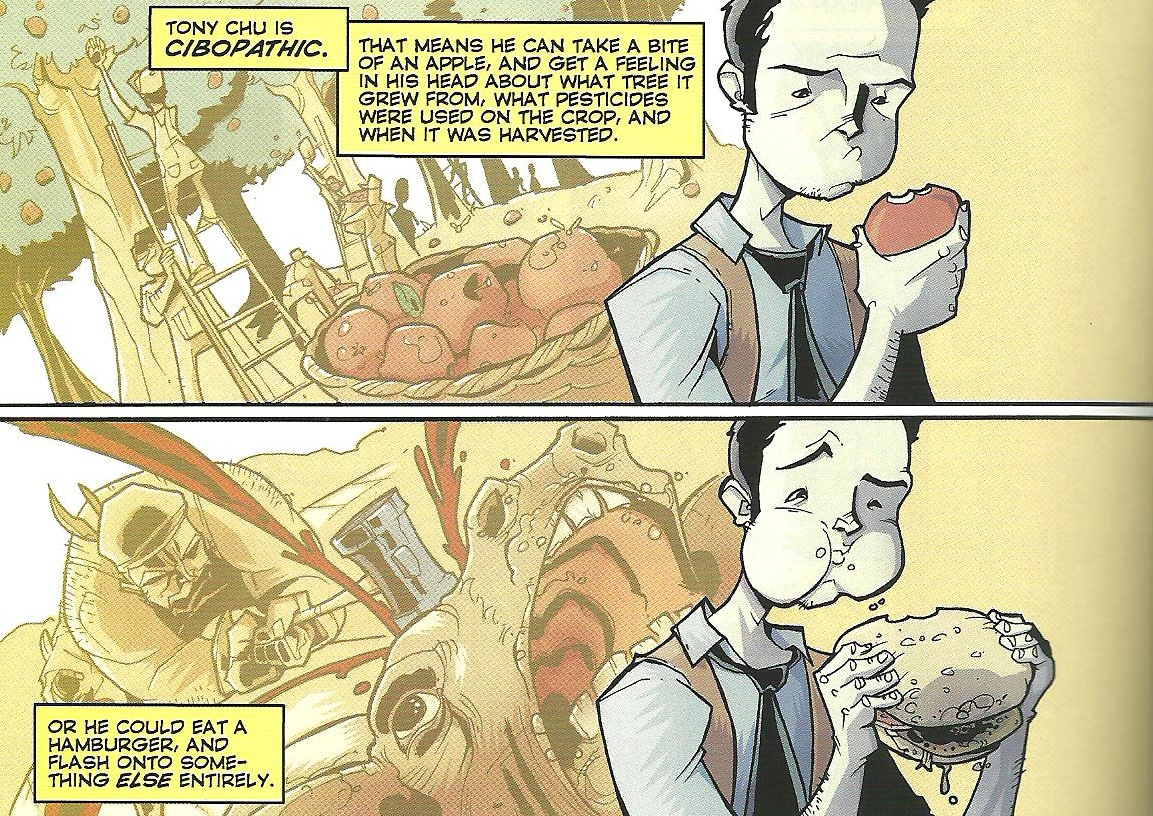 Tony Chu is a detective with a secret. A weird secret. Tony Chu is Cibopathic, which means he gets psychic impressions from whatever he eats. It also means he's a hell of a detective, as long as he doesn't mind nibbling on the corpse of a murder victim to figure out whodunit, and why. He's been brought on by the Special Crimes Division of the FDA, the most powerful law enforcement agency on the planet, to investigate their strangest, sickest, and most bizarre cases. Fun, unique and tailormade for John Cho. So Hollywood, call John Cho, write the script and lets make this happen.
Suiciders – Kings of HelLA
Suiciders
Written and illustrated by Lee Bermejo, in Suiciders "The Big One" has finally hit Los Angeles. After a devastating earthquake, the Southland has seceded from the union, leaving the city split in two: the walled-off, wealthy New Angeles and the criminal-run ghetto Lost Angeles. But what unifies them all is Suiciders: an extremely popular reality sport in which murder, mayhem and merciless brutality rule. Two of these fighters from very different backgrounds struggle to claw their way to the top.
Suiciders King Of HelL.A.
A whole generation has grown up since the Great Quake, and people like Trix and her brother Johnny don't know what life was like before New Angeles crumbled. Suffice to say, they've learned how to make the most of living inside the walled city, and particularly within their hood. Johnny is the leader of the Kings of HelL.A., a street gang ready to protect its turf against any and all comers.
2 titles for the price of one. This show has it's flashbacks readymade. This is Escape From L.A. from the inhabitants point of view. What is life like in L.A. after it is abandoned by the rest of the country after the big one hits? Suiciders and Kings of HelL.A. answers that question.